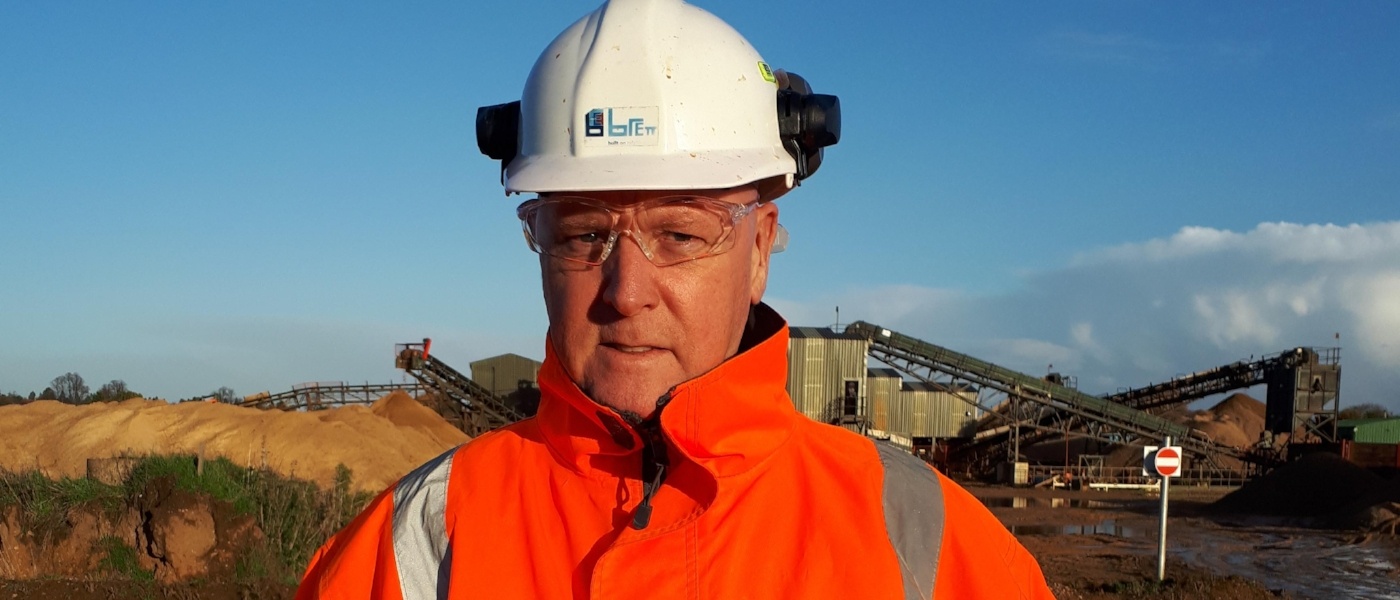 Gary Langton FIQ is the Chairman of the London & Home Counties branch of the Institute of Quarrying (IQ). He has been chosen as our 'Member of the Month' for November.
About Gary
Gary's interest for quarrying began more than 40-years ago. His father worked in the mineral extractives industry and he grew up surrounded by concrete truck mixers and aggregate tippers which were owned by family and friends.
In 1977 Gary started his first job at Pioneer Aggregates Ltd. Fast forward 41-years and he's still enthusiastic about the industry and currently works as Operations Manager - London & Home Counties at Brett Aggregates Ltd.
He says: "No two days are the same in this industry. The diversity, camaraderie and working with high environmental and biodiversity standards are very rewarding. It is also mentally and physically challenging, which is a great combination to keep you on your toes.
"I joined IQ membership in 1987 as part of my professional development. In addition to the terrific support and training opportunities during my career, including industry courses such as IOSH Managing Safely, NVQ SHE Level 4, and a Diploma in Quarrying Technology from the University of Derby, the technical evenings, industry connections and social events have been invaluable.
"Being a member has helped me develop my career and I am very proud to be a Fellow and current Chairman of the London & Home Counties branch. Networking is important in the sector and I'd encourage all industry professionals to be involved in order to stay current and be your best."
London & Home CountiesBranch
The branch benefits from major projects in the region and connections to the capital. As Chairman of London & Home Counties, Gary and the branch are currently working on a packed, diverse and interesting 2019.
How can I get involved?
For any members in the London & the Home Counties are looking to get involved with their local branch, contact:
Chairman
Gary Langton: gary.langton@brett.co.uk
Deputy Chairman
Will Taylor: will.taylor@brett.co.uk
Hon. Secretary
Mary Carter: Mary@elcsafetysolutions.uk
Branch representative to Council
Tyrone Partridge: tyrone.partridge@daygroup.co.uk