Primary 3 and 4 pupils from Loughries Integrated Primary School visited Ballystockart Quarry on Friday 24th January.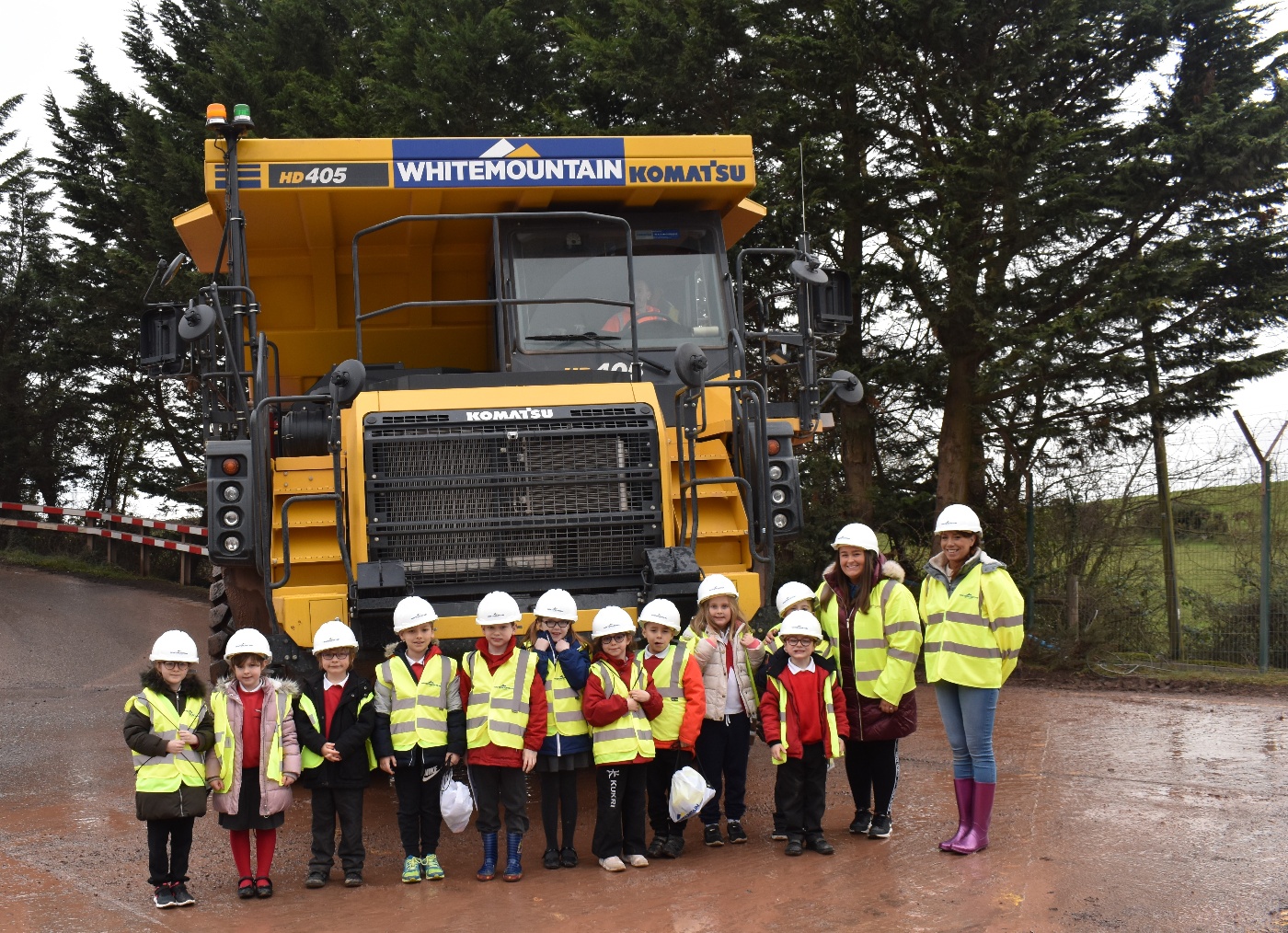 Students were introduced to Quarrying and were shown a video about the extraction process. The children then took a guided tour of the quarry and had a chance to meet the team onsite and ask questions and get their photos taken with plant machinery.
During the visit, the children learned about the different species of wildlife who make their home within quarries. They also had the opportunity to learn about sustainability initiatives which Whitemountain are currently involved with, including tree planting and Sand Martin conservation.
Finally, students learned about how dangerous quarries can be and why it is not a safe place for children to play.
Pat O'Connor, Quarry Manager stated "We were delighted to host the children and teachers from Loughries Integrated Primary School at Ballystockart Quarry. It's fantastic to get the opportunity to educate local children about operations within our Company and open their minds to an industry which is so intrinsically linked to every aspect of their lives, with materials from Quarries used to build, homes, schools and roads."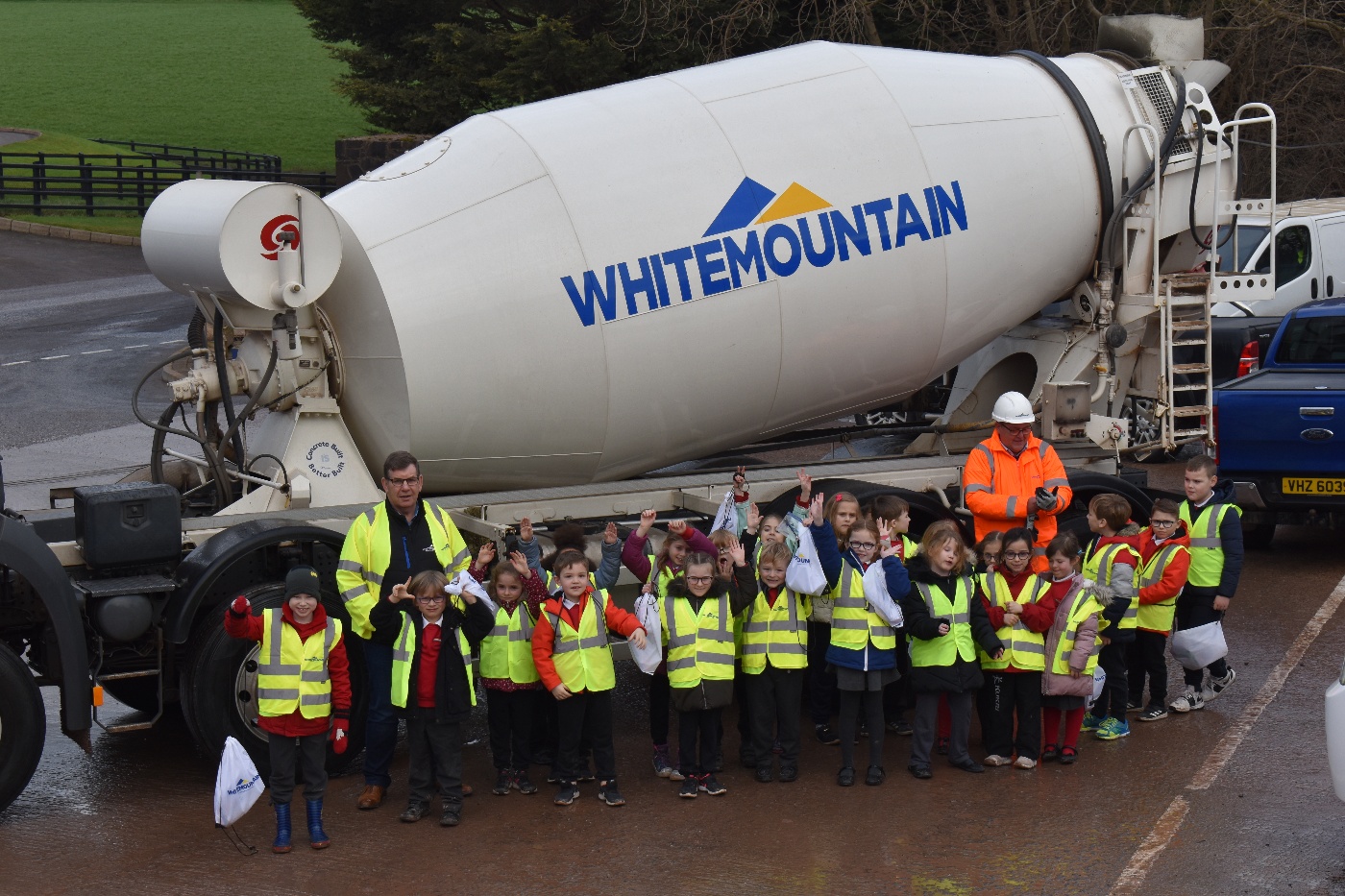 Clare Bowers teacher at Loughries Integrated Primary School stated "P3/4 from Loughries Integrated Primary School were so excited to have the opportunity to visit our local quarry. We had just finished our Houses and Homes topic and our visit to Ballystockart Quarry provided the children with more of an insight into how we can extract building materials from the ground. They were very excited to share everything they had discovered with the other classes when they returned to school and we are all looking forward to our next visit!"