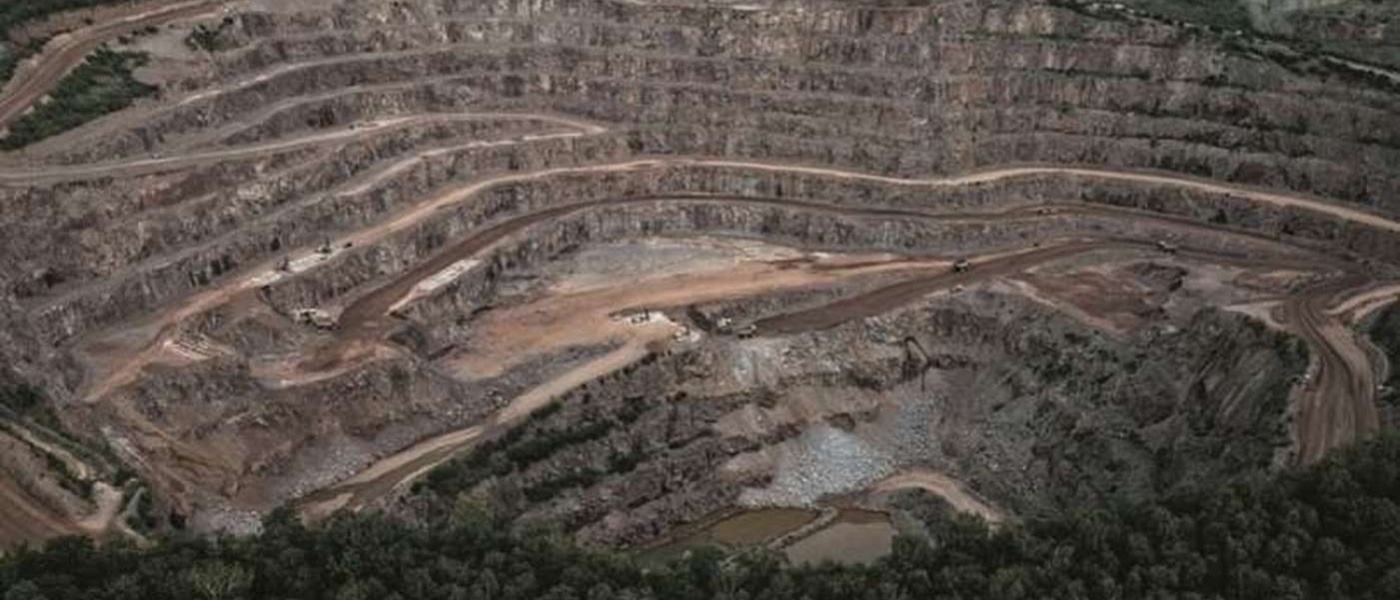 Home to some of the country's largest and most productive rock quarries, a scattering of beautiful restored sites, and the Institute of Quarrying's headquarters, the Midlands is a hotbed of quarrying activity and one of the country's key regions for the industry. Here the quarrying industry represents about 15 percent of the UK's total output, with most of those minerals exported from the region to other parts of the country.
Key sites
Some of the country's largest quarrying operators have headquarters or a significant presence in the Midlands and there are a number of key sites throughout the region which have huge importance to local communities.
Mountsorrel Quarry, a Tarmac-operated quarry in Leicestershire, is one of the largest granite quarries in Europe and is known for its unique, pink granite. Just to the west of Mountsorrel lie the Charnwood Forest, geologically a unique area. Pre Cambrian rocks over 500 million years old form the high ground with Bardon Hill the highest point in Leicestershire just below 1000 feet. The assemblage of intrusive and extrusive igneous rocks have been exploited over centuries.
A number of large scale operations involving Aggregate Industries and Midland Quarry Products complement Mountsorrel and supply high quality igneous hardstones all over the country. Just to the north of Charnwood Forest two lone outcrops of carboniferous limestone are the source rock for Cloud Hill and Breedon quarries. A unique resource in Leicestershire and a tell-tale sign of what lies 40 miles north – the Peak District limestone.
The area close to Charnwood was also famous for coal – hence Coalville. Although deep mining ended in the 90's, the last opencast site near Measham is in the final restoration stages. So this relatively small geographic area is unique and rich in natural resources.
To the north of Charnwood lies the Trent valley. A major source of river terrace sand and gravel. Over the last sixty years a major source of construction materials. The restored fishing and boating lakes dotted along the river showing the quality of quarry restoration.
Key events
IQ members run regular networking events for local members to get involved with in and around their region, including technical evenings, seminars, and other CPD events. To take a look at some of the events on offer to members where you can also subscribe to event updates.
How can I get involved?
For any queries about the Midlands branch and how you can get involved in local events, please contact The Institute of Quarrying on 0115 972 9995 or mail@quarrying.org.