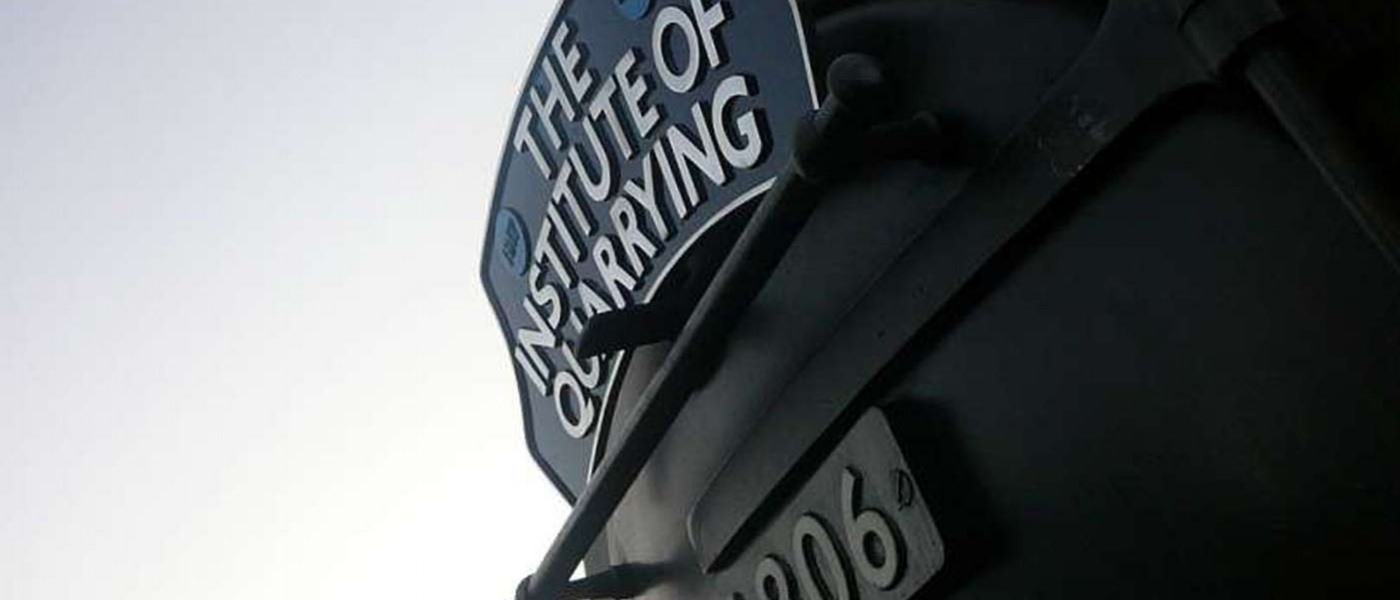 The North of England (NE) branch of the Institute of Quarrying (IQ) covers a vast geographical area, stretching from Berwick upon Tweed down to Teeside and across into Cumbria from Carlisle and down to Carnforth. The region boasts some stunning natural features such as the North Pennine Hills and the Lake District, which although are geologically fascinating prove complex to quarry.
Key resources
The main minerals quarried in our region are predominantly limestone, a small amount of granite over 65psv, sandstone, sand, slate and the infamous Northumberland Whinstone. They all combine to produce top quality asphalt, ready mixed concrete and concrete products for the region's infrastructure. One particular gem in the area is at Harden Quarry, which produces a unique red decorative stone. This material was used for paving the royal mall in London and is used as far as Japan!
Key operators and sites
The main operators in the area are Tarmac, Aggregate Industries, Cemex, Hanson and Breedon. There are also local independents, including Keartons, Banners and Ward bros.
Issues faced by quarry professionals in the region
The average age of the present workforce is 50+ so the promotion of youth recruitment within the quarrying industry is becoming more and more of a necessity in order to nurture the next generation of quarrying professionals. The NE IQ branch is very aware of this issue and we're trying to make the Institute as accessible and visible to young people as possible. We are working to achieve this through various diverse events and the use of social media.
What does the North of England IQ branch do to support members in the area?
We hold a number of events throughout the year which are relevant, enjoyable and inclusive of all audiences - technical and social events are available to members on a monthly basis. Technical evenings focus on the intricacies of the industry, or a similar industry, and earlier in the year we invited a geotechnical expert to talk about the issues surrounding quarry lagoons. Social events include go karting and climbing, and are designed to be engaging to younger members of the Institute.
As part of IQ's centenary year celebrations, the NE branch chartered a steam train and mounted a plaque on the front to honour the 100-year anniversary. The evening took a group of branch members from Pickering to Grosmont across the North Yorkshire Moors National Park whilst enjoying excellent food, drink and company.
The annual dinner dance is the next event in the calendar. Details can be found on our Google+ page here: http://bit.ly/2vSmXJG.
How can I get involved?
Our Google+ page (link above) is an easy access point for anyone interested in getting a flavour of what the NE branch does. Alternatively, you can find our contact details on the IQ website. Direct contacts can be found below:
Iain Smith (Chairman) - iain.smith@tarmac.com
Hazen Bowskill (Vice President) - hazen.bowskill@aggregate.com
James McCartney - james.mccartney@tarmac.com