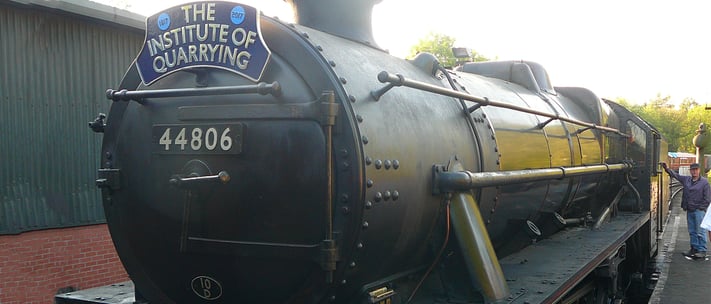 To celebrate the centenary anniversary of the Institute of Quarrying, the North of England Branch organised an evening trip on the North Yorkshire Moors Railway (NYMR)􀀆.

The magnificent steam engine pulled into Pickering station with the shield of the Institute of Quarrying proudly displayed on its front. This name plate, which was specially commissioned for the Institute, will be auctioned at this year's dinner dance and the proceeds given to our sponsors charity.
Hazen Bowskill, Vice Chairman, was the fireman during the journey and Mike Parkin, Branch Treasurer, was given the honour of being allowed to ride on the footplate as celebration of Mikes 40 years service within the industry.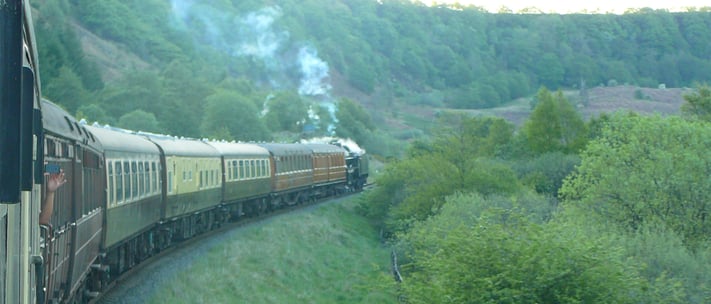 The Institute guests were welcomed on board into the Directors Coaches and the journey began. The lounges were very grand and we were able to take in the scenery and birdsong as we chugged through the North Yorkshire Moors.
During the buffet it was an opportunity for members to discuss how quarrying had changed over the last century.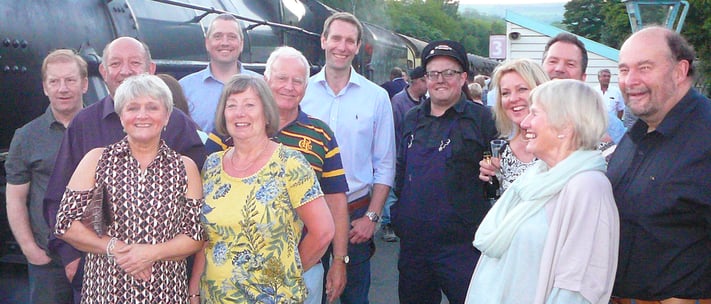 This was a most memorable event and one which will be repeated in 2018's technical program. The Branch would like to thank Jo Banner of Banner Contracts, for sponsoring such a remarkable occasion to mark 100 years of the Institute of Quarrying.