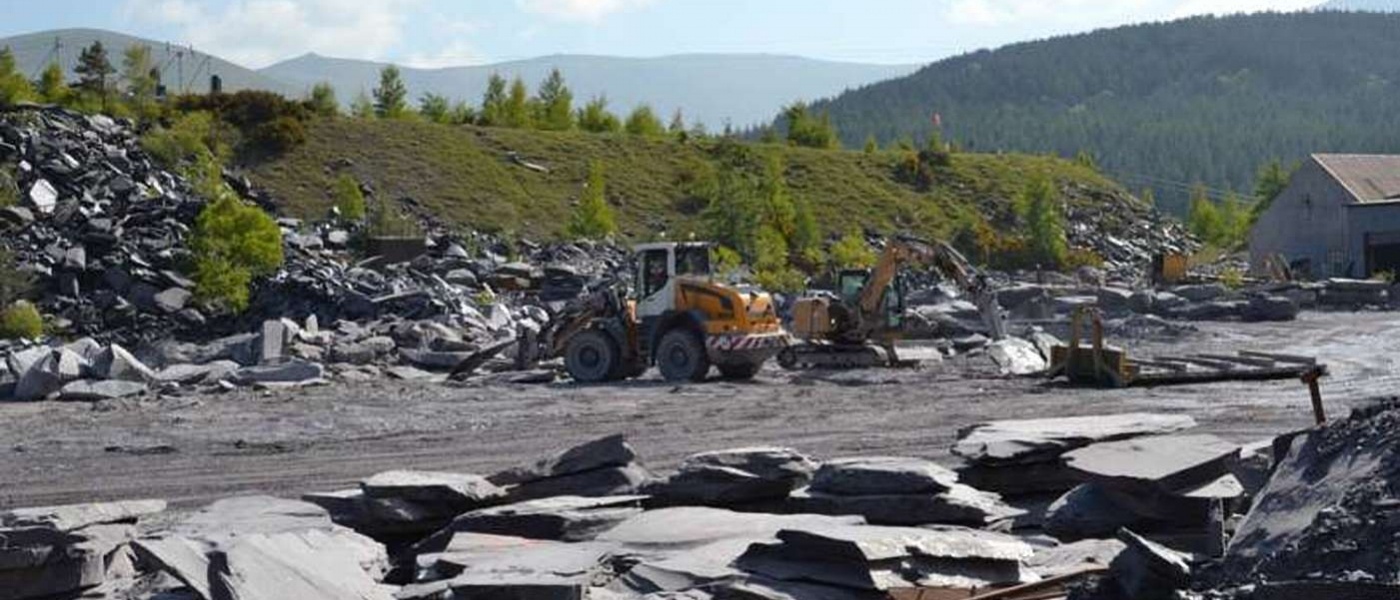 Covering a wide mix of geology including limestone, slate, sand, granite and gravel and the original home of the Institute of Quarrying, North Wales is a hugely significant region for the quarrying industry.
Key resources
Our region has historically been the centre of the slate industry. North Wales has roofed buildings all over the world! By the 1870s slate was one of Wales' major industries, and Blaenau Ffestiniog had become an industrial town. The Dinorwig and Penrhyn quarries were the two largest slate mines in the world, each employing over 3000 people. Today, our slate is still exported all over the world including the Middle East, Australia and America.
Key sites
There are a number of sites of different forms across our region. Penrhyn Slate Quarry is a slate quarry located near Bethesda in North Wales. At the end of the nineteenth century it was the world's largest slate quarry, and it still produces a vast majority of decorative slate aggregates. Like a number of other sites in the region, Penrhyn has been partially transformed into a recreational centre. It's now home to the fastest zip line in the world and the longest in Europe.
Other key sites in the region are Anglesey, which used to be a copper mine, and Snowdonia which is home to disused slate works.
Key events
This year the Institute of Quarrying is celebrating its centennial year. As part of the celebrations, we welcomed some of our fellow members from the IQ Australian branch to visit us during their huge 12 day tour of the UK. We met the group at Caernarfon Castle, which was symbolic for a number of reasons as Caernarfon is not only the town where IQ was founded but its castle also features on IQ's crest.
What does the IQ North Wales branch do to support members in the area?
In September we will be releasing a full program of technical evenings which will be running through to March 2018. Members of the branch will receive an email reminder. Alternatively, contact Rob or Colin for more information (see details below).
Our annual ladies evening is also being held in November which will celebrate the IQ centenary. Tickets for this will be available soon.
Please contact any of the following for more information about the activities of the North Wales branch:
Chairman:
Rob Maurice-Jones
Tel: 07894 491036
E-mail: rob.maurice-jones@tarmac.com
Vice Chairman:
Colin Scott
Tel: 07720 496861
E-mail: colin.scott@liebherr.com
Secretary:
Dan Green
Tel: 07976 530 044
E-mail: dan.green@tip-top.co.uk