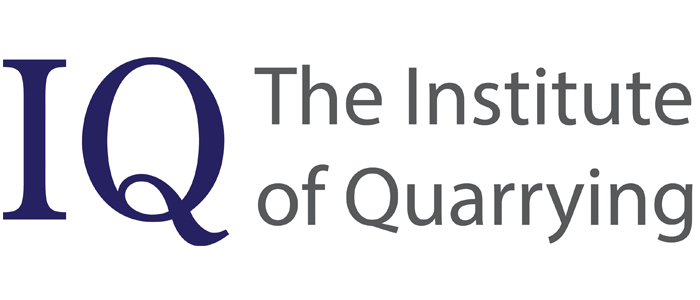 The theme of the technical evening held at the Waterloo Inn on 7 December 2016 was Process Instrumentation in the Minerals Industry. An introduction to the event was made by Richard Yeates, Technical Sales Engineer from Underwoods Electrical Distributors UK, an electrical distributor for Siemens equipment and Denise Flanagan, the Northern Business Development Manager for Siemens in the UK.
The introduction included a brief history of Siemens and their growth in the supply of instrumentation equipment through the purchase of Milltronics and Danfoss Flow. Carl Pinches, Industry Manager for Minerals and Energy (North Europe & South Africa) at Siemens AG, then continued with the presentation.
Carl first talked about the challenges facing the minerals industry, these included the need for instrumentation to be reliable and long lasting; shortage of qualified and competent labour; environmental concerns around compliance; market consolidation through vertical integration; safety around equipment and systems; higher energy costs; market volatility and a big move towards digital operating platforms, particularly with the major companies.
Going onto discuss how the minerals industry had developed over the years through electrification, automation and now the digitization of plant and equipment operating systems. Carl also talked about the enablers for development into the digital world, these being sensors, computing power, data storage capacity and data analytics. He explained that sensors fall into different operating levels, these being at field level, control level, operator level, management level and enterprise level. Putting across his view that instrumentation tends to get forgotten about and stressed the point that if you can't measure something then you can't control it and that instrumentation is the key. He went on to say that Siemens provide a full range of sensors for many applications, explaining that measurement and control can be used for safety systems, environmental control, quality performance, productivity and energy efficiency.
Carl went on to describe examples of applications where process instrumentation has helped save costs. In asphalt production applications, a belt weigher can be used to calibrate the product feed hoppers to reduce waste. An example illustrated was a reduction in waste from 400 tonnes down to 12 tonnes on a 2000 tonne batch just by calibration of the volumetric feed hoppers. On a continuous plant, the measurement of the flow of bitumen by way of a Coriolis flow meter was shown as an example. As the liquid binder is 60% of the total asphalt cost, a reduction of bitumen usage by between 6% and 8% can be achieved. On a 15,000-tonne project, this could realise a saving of £15,000, which is about the cost of a Coriolis flow meter. Manual intervention is also removed. The use of a low frequency radar level device for use in bitumen inventory management was also touched on, while not the most accurate available, they are certainly adequate for bitumen level measurement, but more importantly, the most reliable for this type of application. Capacitance contact level switches can also be used for overfill protection by providing high level alarms and emergency high-high alarms, which are critical.
Moving onto quarrying applications, and process water flow management. This can be achieved using ultrasonic transducers for open channel measurement and magnetic flow meters for closed pipe measurement. These types of flow meters must be MCERTS approved for environmental monitoring and reporting purposes. The flow meters must be able to be calibrated for verification of their accuracy. This is important as the burden of proof falls on a company to prove that they haven't breached a discharge or abstraction consent permit. Siemens do provide flow meters to the water industry. Their products are factory calibrated and can be checked out in the field for calibration and verification of flow. This is around a 30-minute task and a verification certificate is issued.
Carl finished by mentioning the services that Siemens offer which include: Plant Security Services; Asset Analytical Services; Energy Analytics and Plant Cloud Services. He closed the presentation with a final point about getting value out of raw data. Plant automation is an enabler but only half the picture. By combining utility metering information with process automation information, then you have the full picture from which to make intelligent decisions. Most importantly, get the measurement right!
For more information visit www.siemens.com/sensors/aggregates