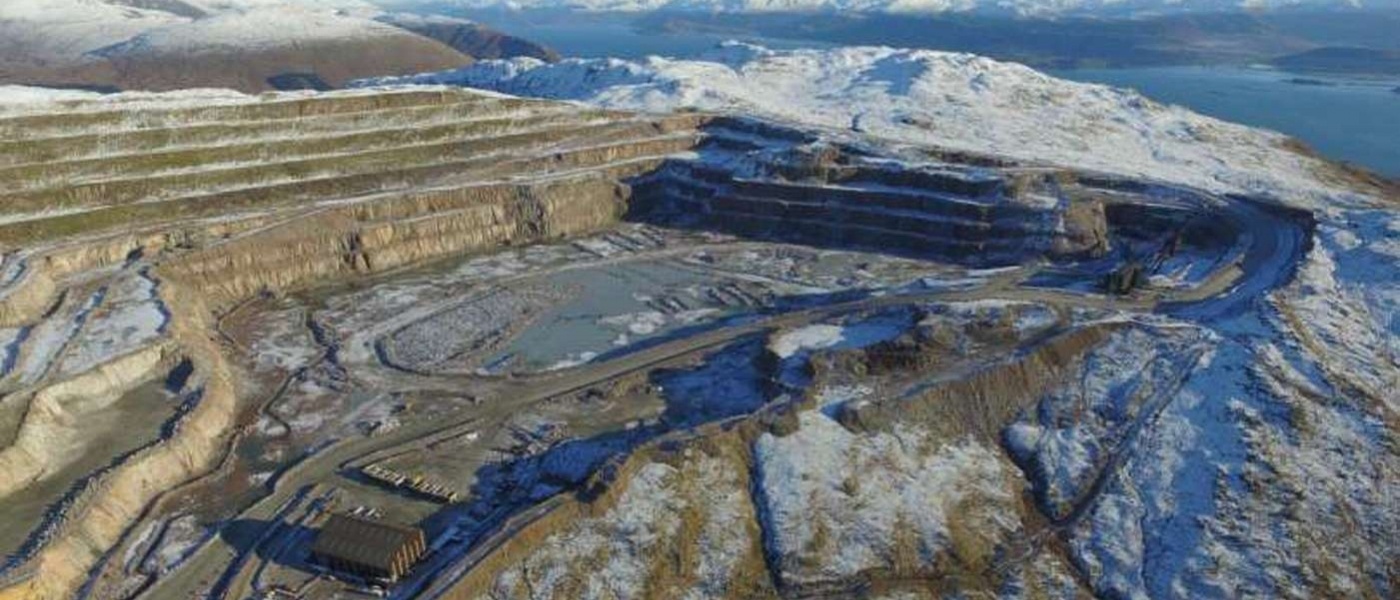 As IQ's biggest region in the UK, the Scottish branch covers a staggering 31,000 square miles, with quarrying taking place all the way from Shetland in the north to Dumfries and Galloway in the south and spanning most of the major islands. Our region is also home to Glensanda, the largest granite quarry in Europe, which supplies the north of the continent by sea via the largest, self discharging, aggregate carrying vessels in the world.
When considering our geographic coverage, you can see compared to the other regions within the UK just how much land we cover:
England has 9 branches covering 50,085 square miles. This equates to 1 branch for every 5,565 square miles.
Wales has 2 branches covering 8,015 square miles. This equates to 1 branch for every 4,008 square miles.
Scotland has 1 branch covering 30,414 square miles!
Key resources
Our region features some of the oldest rocks in the world, and beyond the sands and gravels, they tend to be igneous or metamorphic. All rock types are represented throughout the area, including some specialist minerals like phosphates and barite/baryte.
We also have a large amount of rock in low populated areas which would be very welcome in other areas where there is high population - therefore transportation is a major cost and restricts the market place. The majority of products are manufactured and consumed within a reasonable distance from the site. Host rock is predominantly hard, and requires to be blasted, then further processed to the required finished products.
Key sites
Our region is proud to be the home of Europe's largest aggregate quarry, Glensanda, operated by LafargeHolcim. Located on the banks of Loch Linnhe on the West Coast, Glensanda produces high quality crushed granite to markets all across Northern Europe, from washed sand through to offshore armour material.
Beyond Glensanda, all the major operators are present, Breedon Aggregates having the largest number of units. It is estimated that about 50% of the products are supplied by independent operators within our area.
Current projects
Scotland has seen some major infrastructure projects over the last few years including The Second Forth Crossing, Aberdeen Western Bypass, and M74/M8 upgrade, all of them being completed in 2017. This leaves the A9 upgrade to dual carriageway, which started in 2015 and is planned to continue until 2025.
Challenges/issues
Coming to work in the mineral extractives industry, particularly here in Scotland, is typified by working in remote locations, travelling long distances or staying away from friends and family. It can be tough and maybe that makes it more difficult to recruit new, highly skilled and capable people into the industry here. However, for those who do work in our region, they gain incredible experiences of working in some of the largest and most beautifully located sites in all of the UK.
What does the IQ Scottish branch do to support members in the area?
At 250 miles long and with a membership density of 1 per 100 square miles, the geographical size of our region is definitely a considerable challenge in engaging members. However, we try our best to create an environment for all members through a series of events held throughout the year.
The Scottish Branch have started broadcasting their technical evenings to set locations to try to include as many members as possible. In addition there is a CPD day every February, and not forgetting the largest, (and infamous), IQ Dinner Dance held every December. Add to that clay pigeon shooting, golf days and site visits, the year is fairly full.
What is the best way for anyone interested in getting involved with the branch to contact you?
Please contact any of the following for more information about opportunities to get involved with us at the IQ Scottish branch:
Chairman
Andrew Gillon
Tel: 07976 340 361
E-mail: andy.gillon@solway-precast.co.uk
Vice Chairman
Ian Christie
Tel: 07774 989 072
E-mail: ian.christie@bamritchies.co.uk