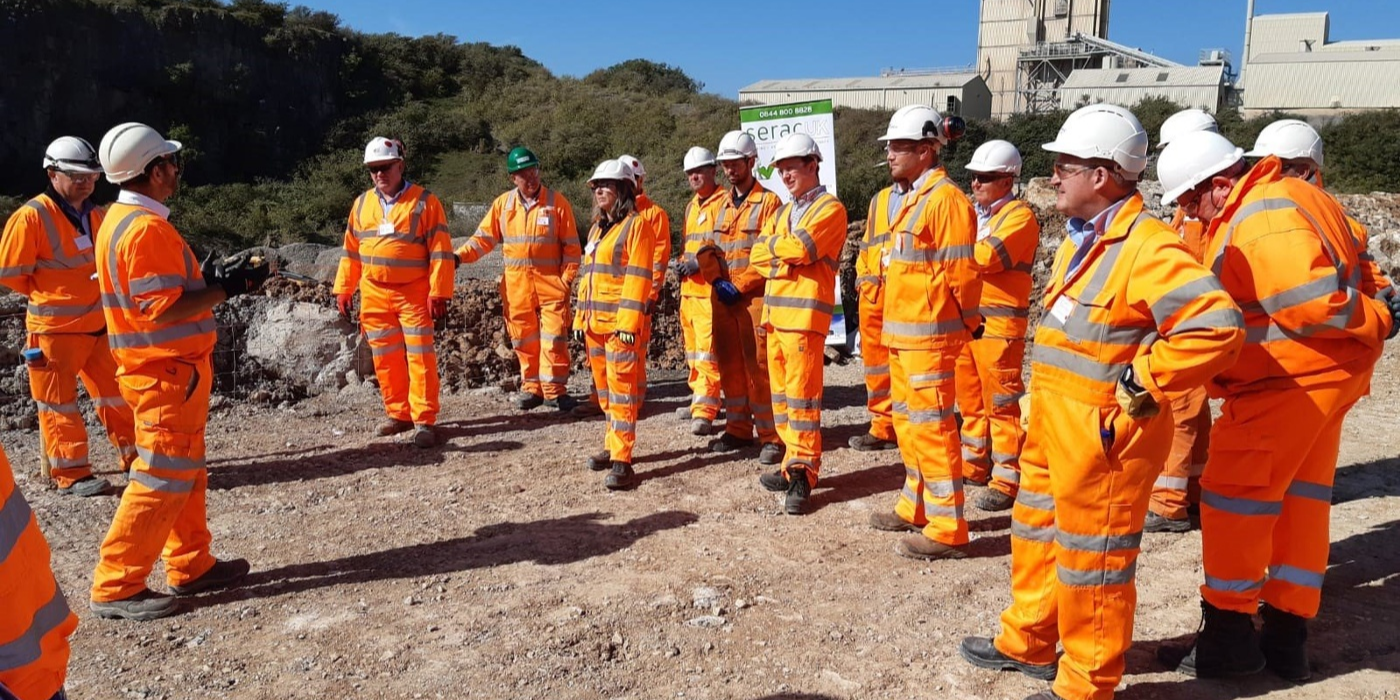 On Wednesday 18th September, over fifty members of the Branch attended a CPD technical event at the largest quarry in South Wales!
Paul Williams, the Quarry manager at Cornelly, worked with Nicola Bartholomey, the South Wales Branch Chairman, to structure the day as it was the first of their technical events based on-site at Tarmac Cornelly.
Paul initially became involved following feedback Nicola received at previous events and recognised there was a demand for them to be closely aligned to the industry.
The day was split into four stations arranged around the quarry and comprised of various themes to encourage member collaboration.
The concept behind it was to move from the general notion of PowerPoint presentations held at the Rugby Club to a more 'show and tell' strategy to enhance members' technical knowledge and the sharing of best practice.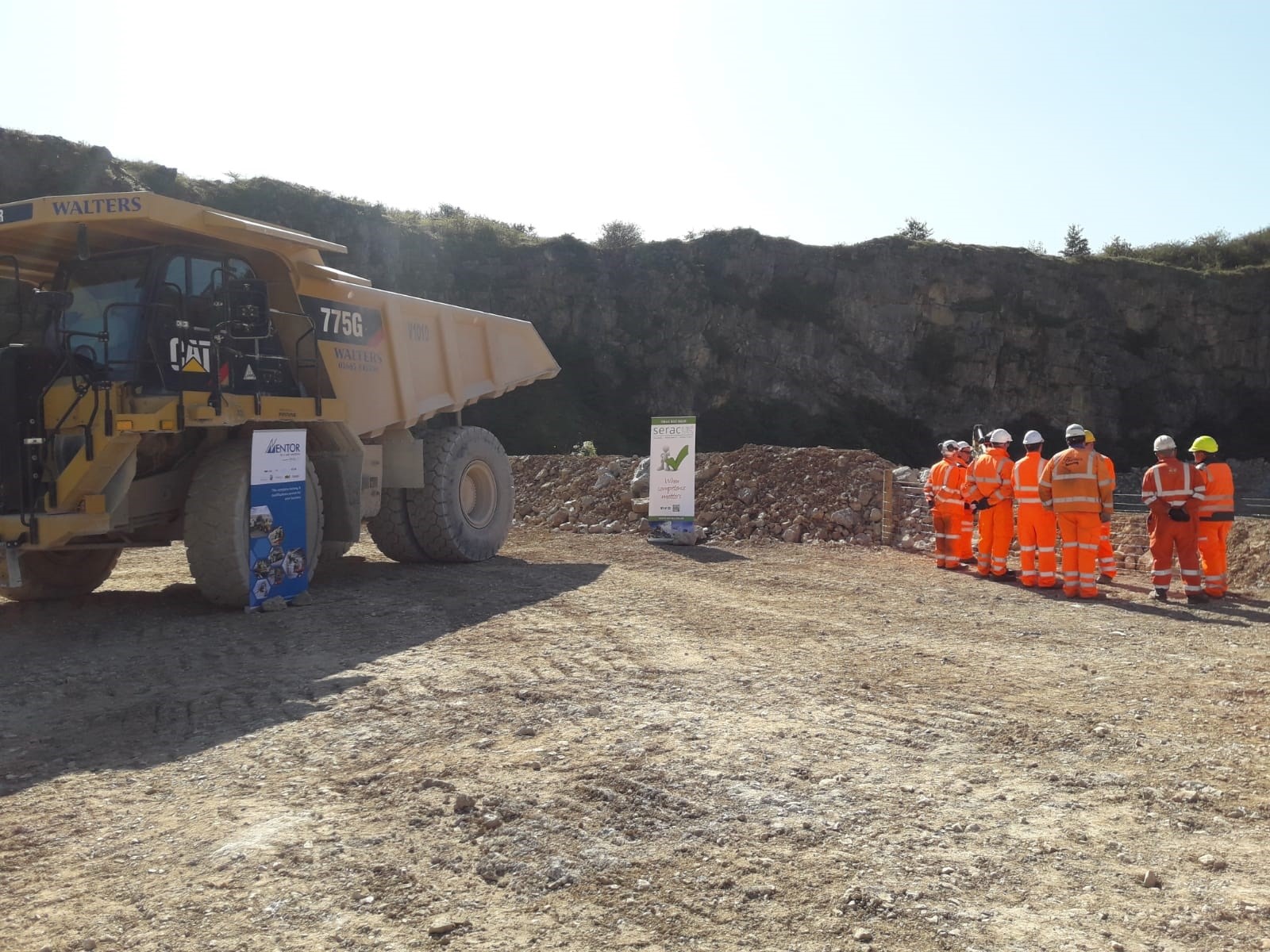 During the four-hour event, there were demonstrations of pre-start checks and operator competency from Serac UK & Mentor training, a presentation on tyre management, safety and wear delivered by Michelin Tyres and Walters Plant provided mobile equipment and a simulator for the day.
Moreover, practical elements were incorporated within the technical day with Key Geo Solutions loading and hauling a best practice session at the bottom of the quarry and a hazard spotting session being illustrated by Rhys Parkhouse Tarmac.
Following such great feedback from the members and attraction from new attendees who don't usually attend CPD sessions, there is a mention of an annual event at Cornelly due to the success of the day.
Nicola Bartholomey would like to thank the team at Cornelly Quarry who worked tremendously hard in putting on a well organised event that showcased the 24-hour operational site.