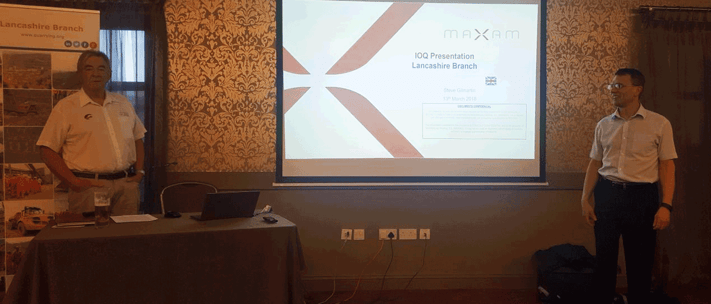 The IQ Lancashire Branch were pleased to welcome Steve Gilmartin of Maxam to their technical evening which took place 13th March 2018.
Steve provided an interesting insight of the evolution of explosives and accessories along with

a history of drilling and face production,

sharing his personal experiences since he started out in the industry in 1971.
The next Lancashire Branch Technical evening will be taking place on Tuesday, 10th April 2018, hosting a joint IAT Penine Branch meeting, followed by the IQ Lancashire Branch Dinner Dance on Friday, 8th June 2018. For further details please contact the Lancashire Branch by visiting the Branch Contacts tab on this page.