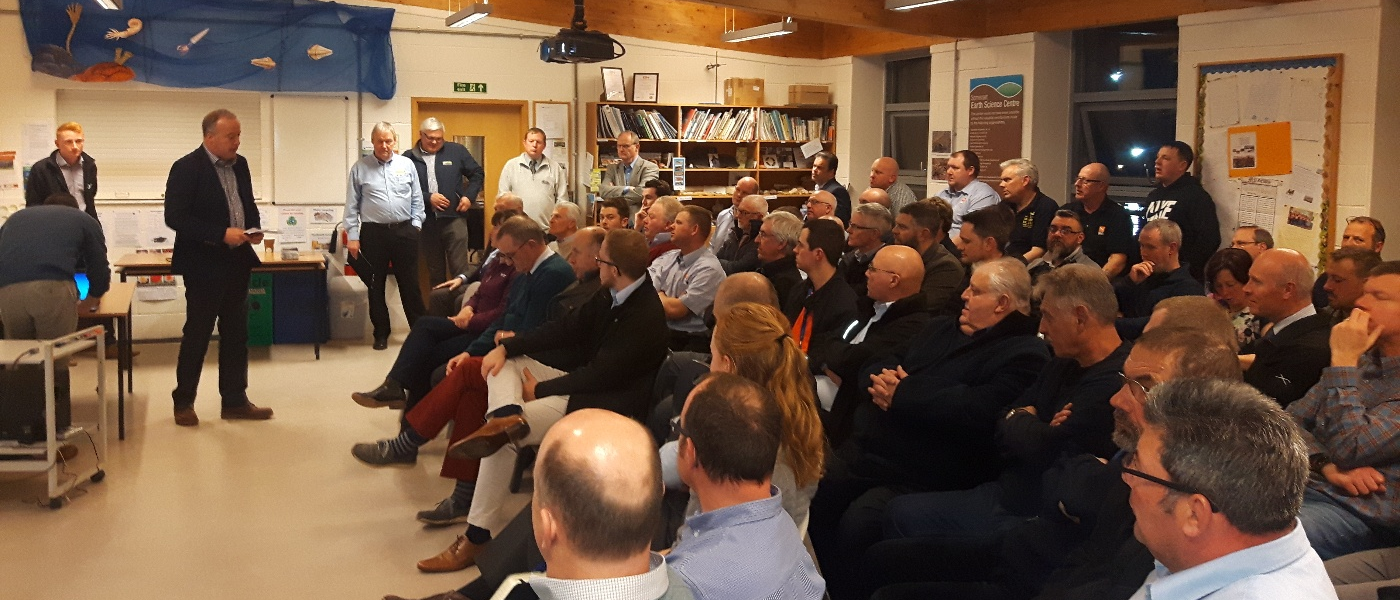 Attending regular technical evenings organised by the regional Institute of Quarrying (IQ) branches is a great way for members to keep up to date on key industry issues. IQ branch events provides its members with valuable networking and CPD opportunities.
Health and safety was the hot topic at one of the recent branch events organised by IQ West of England branch; and covered as part of the Standards and Professionalism segment of the IQ Skills Wheel.
With more than 60 IQ members and guests in attendance, Simon Edwards, Health and Safety Executive (HSE) Quarries Inspector, was invited along to deliver the insightful presentation. He focused on key areas such as fatalities, entrapment, isolation, rock projection and pedestrian safety.
The evening concluded with a presentation from IQ Chief Executive Officer, James Thorne, who awarded a 40-year Institute medal to Ed Reed, owner of Whitwick Engineering.
A full summary of the event can be found here.
About IQ West of England branch
The West of England has a long and productive history of mineral working; not only for use as aggregate but also for industrial purposes, brick manufacture, building and walling stone, lime and in steel manufacture.
For any members in West of England looking to get involved with their local branch, contact:
Chairman: email Mark Hughes
Hon. Secretary: email Val Isaac