IQ West of England Branch - Low Carbon Surfacing
Technical event
14 February 2022
15:30
Online
Description
Presentation Title: Low Carbon Surfacing
Synopsis: The presentation is set around the technical properties and benefits of Hydraulically Bound Materials (HBM's) and Cold Recycled Bound Materials (CRBM's), their pragmatic specification and adoption and the classification / reuse of Asphalt Waste Containing Coal Tar (AWCCT)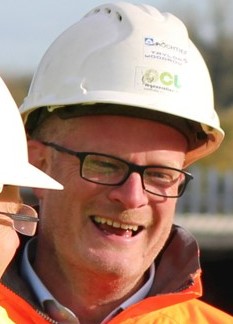 Speaker Bio: Stuart Gready, CEO and founder of OCL. Prior to setting up OCL Stuart worked and trained in the major aggregates companies for 10 years before taking the experiences gained and his technical qualifications into the recycling and sustainable construction sector.
Stuart then developed and refined a number of innovative low carbon products and services which he took to market in 2006 when founding OCL.
Since then, Stuart has led OCL on an exciting journey getting the products approved and used in more and more applications. OCL are now the largest operator in the recycling of AWCCT in the UK and own and operate the equipment and permitted facilities to provide a full grave to cradle service across the country.
Speaker(s)
Stuart Gready, Managing Director, OCL Regeneration Ltd

Address
Virtual Event
No Physical Venue