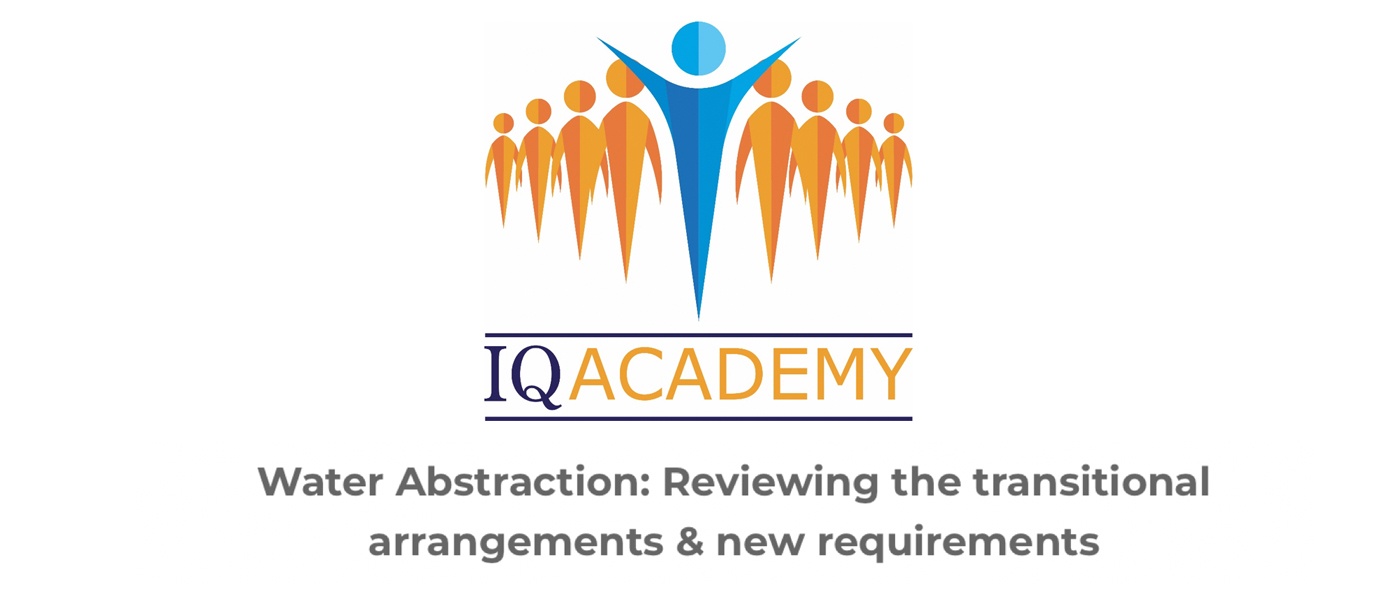 Our IQ Academy webinar for October reviewed the transitional arrangements & new requirements for abstraction licensing with James Dodds of Envireau Water. We took a look at what has been learned so far this year and focused on what you need to do NOW to make sure that you hit the looming deadlines.
James is a nationally recognised expert in water management and water resources hydrogeology, particularly within the minerals, agricultural/horticultural and water bottling sectors, as well as the onshore oil and gas sector, and has a reputation for his tenacity with regulatory systems.

James' professional career started in 1986 working on waste and mineral projects in the UK, before moving to South Africa in 1988. There he spent 4 years principally working on a wide range of projects in the mining industry, related both to water resources and geotechnical hydrogeology. With the same company, James returned to the UK, and spent the following 6 years progressing to Principal level. During this time, he worked on a wide range of mining projects in Europe, Africa, CIS and the Middle East, as well as developing projects in the UK within the minerals sector. In 1998, James formed Envireau Water.
If you missed out, you can catch up on a recording of the session or view a copy of the slides here.
Envireau Water have also produced a guide to new authorisations, which is also available to download.
Find out more and register for our upcoming webinars at www.quarrying.org/iq-events