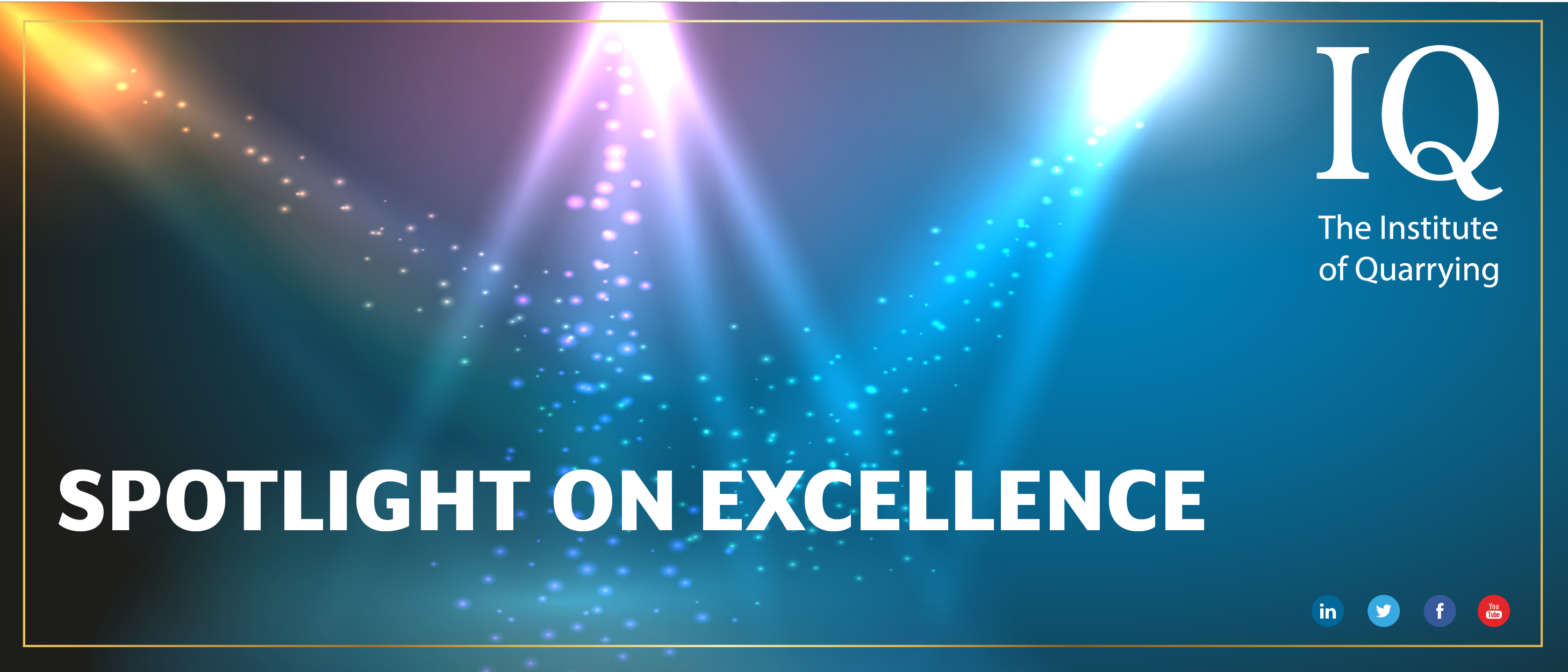 The IQ Excellence Awards were launched in 2019 with the aim of celebrating the achievements and success of individuals and teams across the mineral products sector.
In its inaugural year, the Awards generated over 100 applications, six hours of judging and four regional awards ceremonies. Unfortunately, the coronavirus prevented the culmination of the awards taking place: a glittering industry reception to publicly congratulate its winners.
Whilst it looks as though there is a way out of the pandemic with the promising news of vaccines, we are still in a period of uncertainty. Because of this, we have decided to pause the Excellence Awards for 12 months and plan to relaunch them in 2022.
However, precisely because it has been a challenging year, we want to continue to shine a spotlight on those teams and individuals that are doing incredible things and making a difference to our industry.
So, we want to create a campaign that everyone can get involved in. The IQ Industry Spotlight on Excellence (#spotexcellence) is there for anyone to share their learning from new practices or to discuss who they think is making a difference in their teams.
This is open to everyone in the industry. Write a short article (about 500 words or so) that tells us:
What is the project/initiative or person that you want to talk about?
Provide a description of what the project/initiative is or what the person has done.
Why do you think this project/initiative or person has made a difference to your operation/organisation?
Remember to include details such as company, location, people involved and of course your own details. Please also provide an image to accompany the article.
The sort of things that might inspire you to write about include:
People in the industry you find inspirational, innovative or have been particularly effective in improving health & safety
People that are the rising stars of the future for the industry
Projects or teams that have made a difference to health & safety on site
Projects or teams that have found a new way of doing things which has led to improved performance
Projects or teams that have worked on a community engagement initiative
Initiatives that are aimed at upskilling or learning new skills
Submit your industry spotlight to me at sarah.fry@quarrying.org. The article will be quickly reviewed and any suggested edits will be discussed with the author.
A publication date will also be agreed. It will be published on the IQ website at 8am on the agreed date and LinkedIn posts will also be scheduled. Authors will be encouraged to post the article directly in their own LinkedIn feed and support can be provided to show how to do this.
This is a great opportunity for the industry to demonstrate that it has a commitment to continuous improvement and to the people that work within it. For anyone who submits an industry spotlight, they will have an opportunity raise their own profile amongst their peers and as its contributing to industry knowledge, can claim CPD time for doing so!
Authors of the most widely shared articles will be invited to attend the IQ's exclusive Fellows Lunch at the Tower of London.
Get involved, after what has been a difficult period for all, lets share the positive good news about our industry and the people within it.