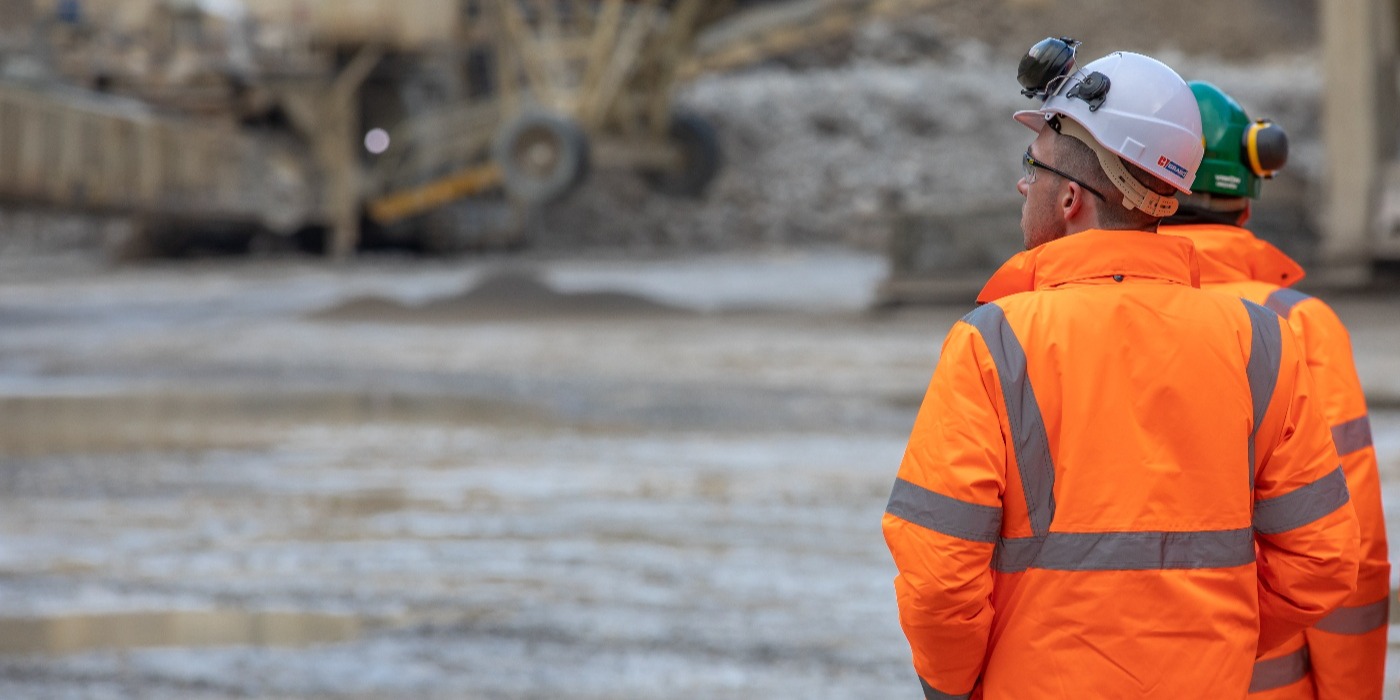 In the UK there are hundreds of professional membership bodies covering areas of work including finance, engineering, construction, health, law, journalism, personnel and management. These professional organisations are normally an association or institute, which people with the appropriate background, experience or qualifications can join. What can you gain by joining such a body? Is it worth the money? Will it help your job search?
With a UK membership community of more than 2,800 industry professionals, and a global network of more than 5,500 people, the Institute of Quarrying (IQ) promotes professionalism in the minerals extractives sector and proudly supports career development.
Anyone associated within the quarrying, mineral extractives and processing sectors, at any stage of their career, can reap the benefits of IQ membership, whether working directly in a quarry or as a supplier to the industry. Some of the benefits of IQ membership include:
Professional recognition with designatory letters
Support and advice at all stages of your career
Access to valuable continuing professional development (CPD) resources, networking events and internationally-recognised qualifications
Monthly subscription to industry magazine Quarry Management
Access to the IQ Benevolent Fund
Being part of a global community of professionals committed to sharing knowledge and best practice.
As a member's work experience, knowledge, skills and career all evolve, so does their membership. The structured professional membership grades - Student, Associate, Technical Member (TMIQ), Member (MIQ) and Fellow (FIQ) of IQ - reflects an individual's professionalism, level of competence and commitment to the mineral extractives sector.
With lifelong learning at the heart of IQ, members are being reminded to check if they are eligible to upgrade. Sarah Fry, Head of Marketing and Membership at IQ, explains:
"IQ members are recognised as highly skilled professionals, which is why we encourage lifelong learning as part of membership in order for skills, knowledge and best practice to remain relevant over time. One of the great benefits of membership is that it evolves as you do. It's all about supporting you and your commitment to the industry and our graded membership reflects that progression. Ask yourself, since becoming a member of IQ have you changed jobs, received a promotion, completed a qualification, kept your CPD up to date? You could upgrade your membership to reflect these achievements."
Why upgrade IQ membership?
Keeping membership grades up to date helps to demonstrate professionalism and commitment to the industry. Charles, Joshua and Alex have all upgraded their membership recently and are reaping the benefits of being part of the IQ community.
Charles Trigg FIQ is Co-Founder and Technical Director of SigmaRoc and has been a member of IQ for 11 years. He joined as an Associate, progressed to Member and in January this year upgraded to a Fellow. He says:
"As with any profession, membership of an industry association helps towards showing a level of competence, commitment and pride in our profession. You wouldn't see a Doctor without wanting to know they were qualified or competent, often indicated by not just their qualifications but also their professional membership. Why should we be any different? Membership helps not only to show employers and peers but also our customers, suppliers and neighbours that we are committed and skilled in what we do.
"As with any qualification, there are stepping stones demonstrating knowledge and skill. In our early years of life these are often just educational, however, professional membership grades recognise individuals for their hard work and achievement across a spectrum of requirements, not just education. They create a benchmark based on multiple criteria for each grade."
Joshua Shaw TMIQ is Assistant Quarry Operations Manager at Moorcroft Quarry in Plymouth. He has worked in the industry for two years and recently upgraded his membership to Technical Member. He says:
"For me, one of the key benefits of being a member of the Institute of Quarrying is the access to diverse and valuable information surrounding the industry, as well as networking opportunities including presentations led by specialists in their respected fields and examples of best practices that can be implemented on our own sites.
"Since graduating from the Camborne School of Mines (CSM) in 2019 and joining the Institute of Quarrying as an Associate, I have progressed and upgraded my membership to a Technical Member. The importance of keeping my grade up to date shows an increase in the level of my professionalism and it is important that I can track my CPD via IQ membership tools. I have strong ambitions to be a Quarry Manager by the end of 2022 and tracking my progress through IQ membership will help me to successfully achieve my goal."
Alex Sheasby TMIQ is HSEQ Project Manager at Bardon Hill Quarry and has been part of the industry for four years. He adds:
"I have personally benefited hugely from the IQ Skills Wheel as it has helped me define my career road map by identifying core skills and areas where I should focus my efforts to enhance in order to grow. I have also experienced first hand the high quality level of learning content available via membership from studying FDSC Mineral Extractives Technology, a course developed by the Institute of Quarrying, in partnership with the University of Derby."
"Upgrading my membership from an Associate to a Technical Member ensures that my placement within the Institute reflects my professional position. It is important that my membership grade reflects where I am in my career because as I develop so does my appetite for knowledge and development, which means further resources and support will be necessary to grow. The added benefit of keeping a record of CPD encourages you to keep contributing to your professional development by tracking not just formal qualifications but also interactive and participation-based learning; the IQ Connect App makes it all very easy to record."
IQ membership grades explained
The graded membership at IQ provides clear progression as an individual's career grows. The levels of membership are:
Student membership is ideal for anyone studying geoscience or engineering degrees full-time and who is considering the minerals products sector as a career option.
Associate membership is suited to anyone working in or supplying to the industry but who hasn't yet received any formal industry qualifications.
Technical Members (TMIQ)have a technical skill or expertise that has been underpinned by a technical qualification, for example, the Level 3 Diploma in Quarry Mineral Processing Maintenance Operations, as well as at least one year relevant work experience.
Member (MIQ) grade identifies those people working in supervisory, management or specialist roles that have known industry qualifications, for example, the Diploma in Quarry Technology from the University of Derby as well as three years or more experience in the industry.
Fellow (FIQ) membership recognises those people that have senior management experience. To achieve Fellow membership, individuals require seven years' industry experience, four of which are of senior managerial responsibility, as well as known industry qualifications.
Upgrading IQ membership is a free and straightforward process. All that is required is for members to tell IQ what has changed from their original application to trigger the upgrade process.
Anyone looking to upgrade or for advice about their membership can contact IQ's membership officer, Debbie White, on 0115 972 9995 or via email.
Visit the membership page for more information about IQ membership.