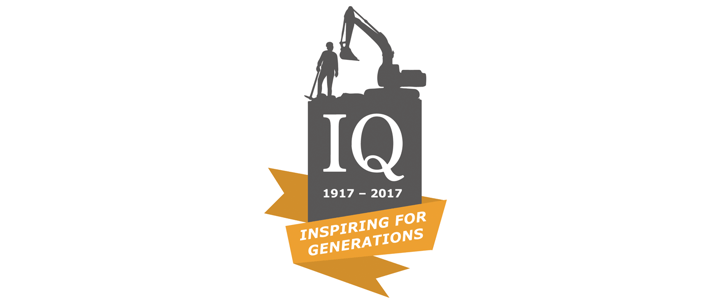 Marking 100 years since the formation of the Institute of Quarrying (IQ), this year's special centenary conference and dinner, which took place at The Belfry, in Sutton Coldfield, on 19 October, celebrated the important contribution the industry has made to the UK and global economy.
In tribute to the sector's longevity and its future opportunities, the conference theme, 'Inspiring for Generations', paid homage to how far the Institute and mineral extractives sector have come, and provided a nod to the future at what the industry has to offer and the exciting challenges that lie ahead. During the conference, a number key issues ranging from health, safety and well-being to biodiversity and sustainability were tackled by a broad range of speakers, several of whom highlighted areas that need to be focused on, whilst others provided practical examples of how some of these issues are being addressed.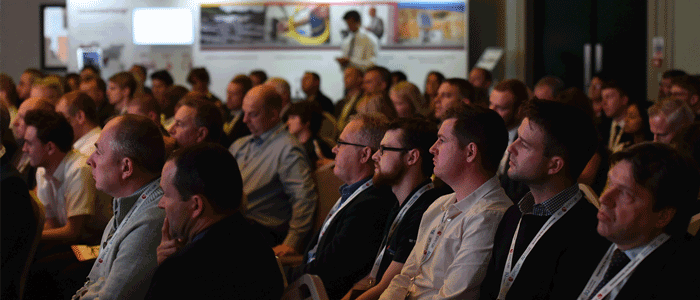 Some 200 delegates from across the mineral extractives sector were welcomed to the conference by Dr Miles Watkins, President of the Institute of Quarrying, who, in his opening address, reflected briefly on the history of the Institute and the development of training in the sector to date, before going on to explain how the pace of change was becoming ever more intense. In light of today's increasingly globalized society and to inspire the generations to come, he stressed the need for the Institute to constantly reinvent itself and achieve global relevance through an improved membership offer and the provision of critical support to quarry professionals worldwide.
The morning session continued on the broad theme of creating positive workplaces, and the ways in which support for well-being and employee engagement can be of great benefit to organizations. Martin Tod, chief executive of Men's Health Forum, the centre of excellence for men's health policy and practice, was first to take the stage with an overview of the issues affecting men's health in the UK and how employers can provide effective support for their workers.
In his alarmingly titled presentation - Being a middle-aged man can be fatal! - he began with the sobering fact that one in five men will die before the age of 65. Males, he said, also account for four-fifths of all suicides, with the suicide rate peaking in middle age. As male employees are particularly reluctant to seek help with physical and mental health issues, he emphasized the need for supportive work environments and worker confidentiality, and said organizations such as Men's Health Forum could help provide effective support through research, training, sharing good practice and other health initiatives. 'One in five men do not get to retire, but together we can change that,' said Mr Tod.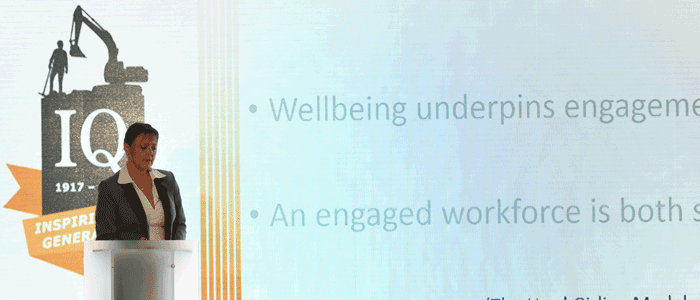 Putting health back into health and safety, and creating well-being by proactively managing work-related stress was the theme of the following presentation by Dr Carolyn Yeoman, operations director of OCAID Well-being. She said that until now it had been easy for employers to overlook intangible health issues such as work-related stress and focus instead on more easily identified safety hazards. But with health, including work-related stress, being a major focus of the HSE's 2020 strategy, it was likely that the identification and management of work-related stress would gain considerable momentum over the coming months and years. As Dr Yeoman pointed out, however, identifying and eliminating the risk factors should not just be a legal requirement, but something that all good employers do anyway. She said the focus today was still largely on tertiary intervention (eg treatment and counselling), but needed to shift more towards secondary intervention (raising awareness and training) and, ideally, primary intervention (tackling the problem at source), as prevention is always better than cure. Summing up, she said there was a need for an integrated approach to well-being that would address both individual and organizational issues.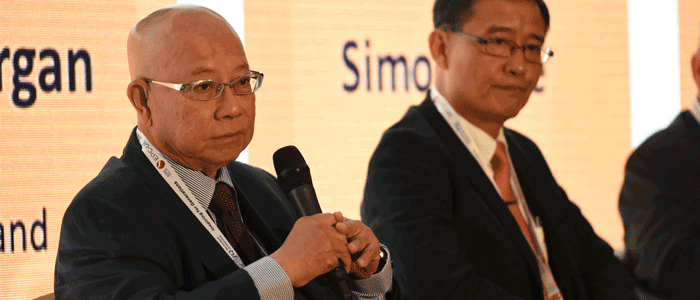 Adding a global perspective to proceedings, four of IQ's international presidents - Clayton Hill (Australia), Peter Morgan (New Zealand), Alfred Chan (Hong Kong) and Ir Lee Kam Fatt (Malaysia) - took part in a mid-morning panel session, ably facilitated by Colin Jenkins, to examine how their countries and members approach the issues of health, safety and well-being, and to share their insights into some of the other broader issues faced by the quarrying sector in their own particular corners of the world.
Ahead of lunch, conference continued with some of the latest practical examples of health and well-being initiatives and experiences arising out of these. With the latest accident statistics showing a worrying upward trend, Colin Mew, HM Principal Inspector of Quarries with the HSE, warned that the industry had reached a critical turning point, but said the Institute's centenary year provided an ideal opportunity for the sector to come together and develop a new and coherent strategy going forward. For its part, the HSE will be seeking to influence the system through its new industry-wide strategy 'Helping Great Britain Work Well'. With regard to the quarrying sector, Mr Mew said the HSE would, in particular, be looking for a reduction in cases of occupational lung disease through better control of exposure to respirable crystalline silica, the elimination of high-hazard low-probability events, and evidence of the right level of competence and leadership being maintained and applied.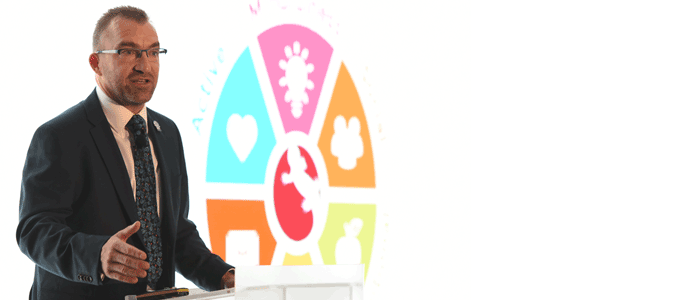 Managing director Ben Williams outlined EPC-UK's use of technology to help support employee health and well-being through the introduction of the company's innovative 'Commit to be Fit' initiative. Mr Williams said that since its introduction earlier this year there had been 95% engagement by employees, the number of smokers in the company had fallen by 60% and absenteeism was down to less than 1.5%.
Peter Williamson, business systems director with Knights Brown Construction, and John Mawer, Yorkshire area operations manager with Tarmac, outlined the campaigns that their respective organizations have launched recently to address the issue of mental health.
Knights Brown have introduced their own code of practice called 'Right Works', which seeks to promote continuous improvement in mental health awareness and helps the company run and deliver successful projects, while Tarmac are one of the supporting partners of the new mental health programme 'Mates in Mind', which seeks to raise awareness and address the stigma of poor mental health, and improve mental well-being using a proven approach that works for the construction sector.
After the lunch break, the afternoon session, on the broad theme of creating positive environments, began with award-winning garden designer Paul Hervey-Brookes, who gave a brief talk on his inspiration for and the concept behind the IQ Quarry Garden - the stand-out show garden at this year's inaugural RHS Chatsworth Flower Show - and the legacy he hopes it will create.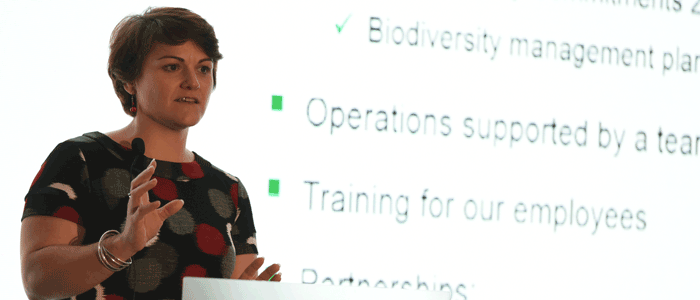 Following on with a global look at what HeidelbergCement are achieving for biodiversity, the company's senior biodiversity manager for global environmental sustainability, Dr Carolyn Jewell, highlighted the win-win situation that exists between quarrying and biodiversity, and described the industry as the 'unsung hero of environmental management'. After outlining the Group's global biodiversity policy and partnerships with environmental organizations, Dr Jewell took delegates on a whistle-stop slide-show tour of the globe to look at some of the initiatives and contributions being undertaken by HeidelbergCement to support biodiversity, which include, among others, woodland creation in Australia, mangrove restoration in Indonesia, invasive alien species control in Israel, the management of temporary wetlands in Germany, reforestation in Ghana, species monitoring in Canada, and reed-bed creation at Needingworth in the UK.
With rising energy costs driving operators to find increasingly innovative sources of fuel that are good for business and good for the environment, the last of the invited speakers to take the stage was John Pickering, commercial manager with Sapphire (originally a joint venture between Blue Circle and Michelin and now Tarmac's resource recovery business), with a presentation entitled 'Alternative fuels for an alternative future'. He explained how Sapphire assist Tarmac in their ambition to reduce their CO2 footprint and help improve the cost-efficiency of their operations by recovering energy and raw materials from mineral-rich waste products to create alternative fuels and alternative raw material feedstocks for use in cement production, as part of a circular economy.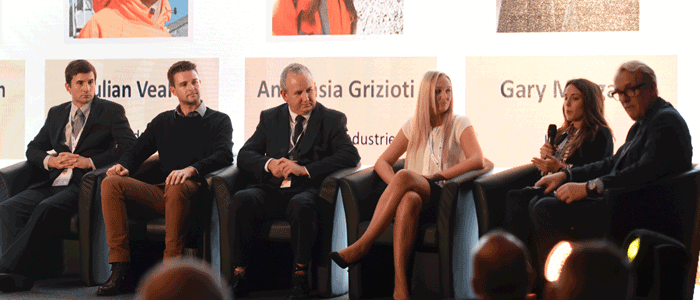 A second and final panel session, once again adeptly facilitated by Colin Jenkins, heard five future industry leaders - David Hakes, an engineering project manager with CEMEX UK; Dannika Bannon, a quarry manager with Tarmac; Julian Veal a quarry and recycling manager with Breedon Group; Anastasia Grizioti, a process engineer with Charcon Construction Products; and Gary Morgan, south-west area operations manager with Hanson - reflecting on their experiences of the industry to date and how they have been helped and mentored, and sharing their hopes and visions for the future.
While this year has been one of celebration and reflection on the proud history of the IQ and its members, the Institute is also looking to the future and increasing its efforts to support its members and the sector for the next 100 years, so the conclusion of the main conference proceedings saw the launch of the IQ Centennial Pledge by the lnstitute's chief executive officer, James Thorne. The Pledge is a clear commitment from the IQ to grow the membership and support individual members in achieving their professional goals. In return, the Institute is seeking a commitment from the industry to support IQ in these efforts.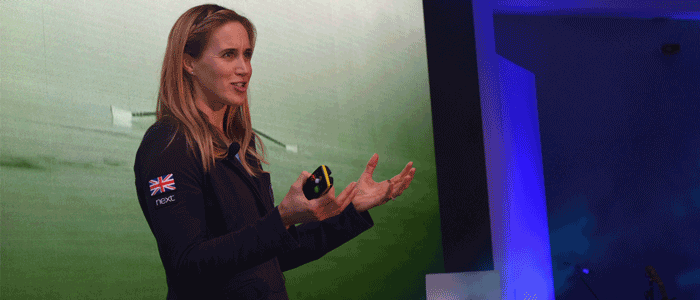 The evening's events continued the 'Inspiring for Generations' theme by showcasing the University of Derby student awards. The eight winners from the University's Centre for Mineral Products Professional Development were presented with their awards by the head of the Centre, Mark Osbaldeston. The glittering awards ceremony took place during a special centenary dinner where guest motivational speaker Helen Glover, winner of Great Britain's first Olympic Gold Medal at London 2012 (the women's coxless pairs, provided a perfect example of how professional development can catapult a career in directions that were never expected. Given that Helen only started rowing four years before the London Olympics, as part of a UK fast-track development programme called 'Sporting Giants', her inspirational presentation demonstrated what can be achieved by providing the right support to talented individuals.
You can download the presentations from the conference here.