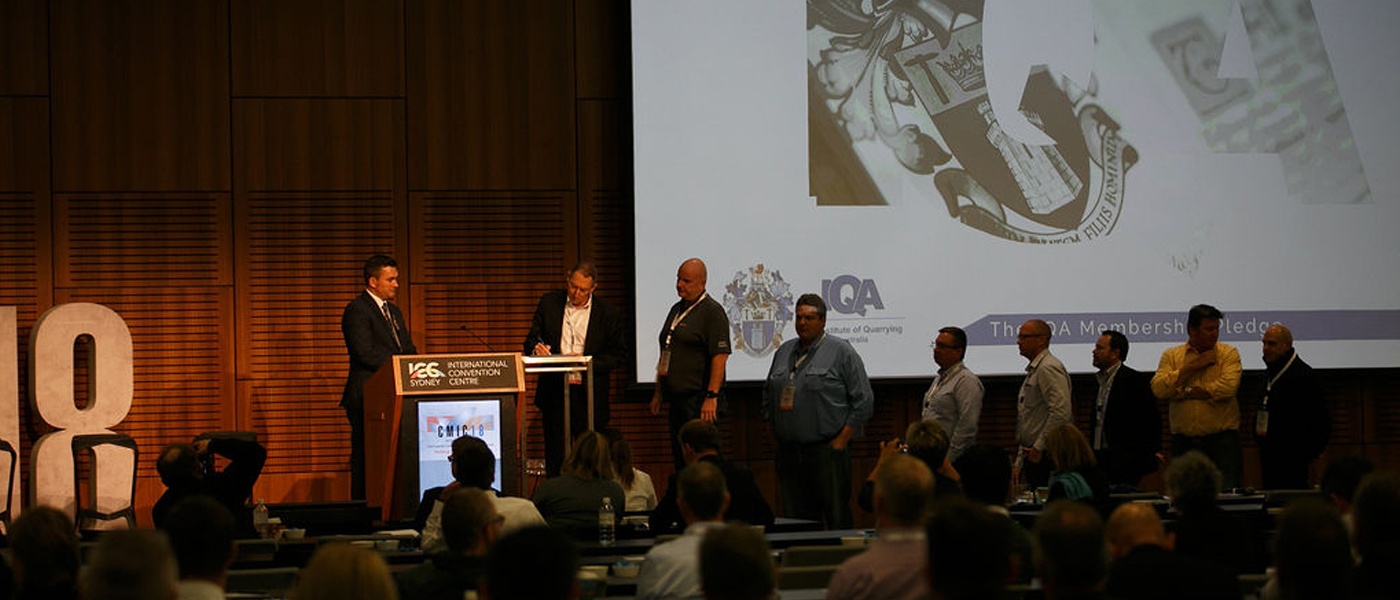 Phil Schacht, CEO Hanson signing the IQA Membership Pledge
The Institute of Quarrying Australia's (IQA) Membership Pledge - an initiative also recently undertaken in the UK - has been designed to assist the organisation in communicating value, and the value proposition to the industry and companies who are involved with the IQA.
While the IQA is a professional industry organisation with individual membership, we recognise and value the support of our members' companies and employers in supporting their membership and assisting the IQA in meeting its vision of Educating and Connecting Our Extractive Industry.
So, what is the value proposition?
The IQA is committing to industry that we will continue to develop and deliver educational platforms through a consolidated single source which are industry specific and designed to assist in meeting duty of care and competency requirements for statutory positions as well as lift the standard within the industry across many areas including: safety, environment and people development. This single source is the Australasian Academy of Quarrying (AAQ), the IQA's vehicle to provide training and professional development which also includes our industry first Bachelor of Quarrying Engineering, Post Graduate qualifications along with the Cert III to Diploma vocational education studies and our existing professional development programs.
Our commitment is that we will stay relevant, provide access to industry leading content and provide a pathway for industry professionals to advance their career and provide further value for their employers.
At the Construction Materials Industry Conference 2018 (CMIC18) the IQA was pleased to announce that the following companies have commitment to pledge with those representatives available to sign at the conference joining Clayton Hill, IQA President, in signing the Pledge:
Boral

Hanson

Holcim

Adelaide Brighton

MSP Group

Wagners

The Barro Group

Quarry Solutions

Mawsons

Komatsu

Metso

Orica

Epiroc

Precisionscreen

Braeside Quarry

Groundwork Plus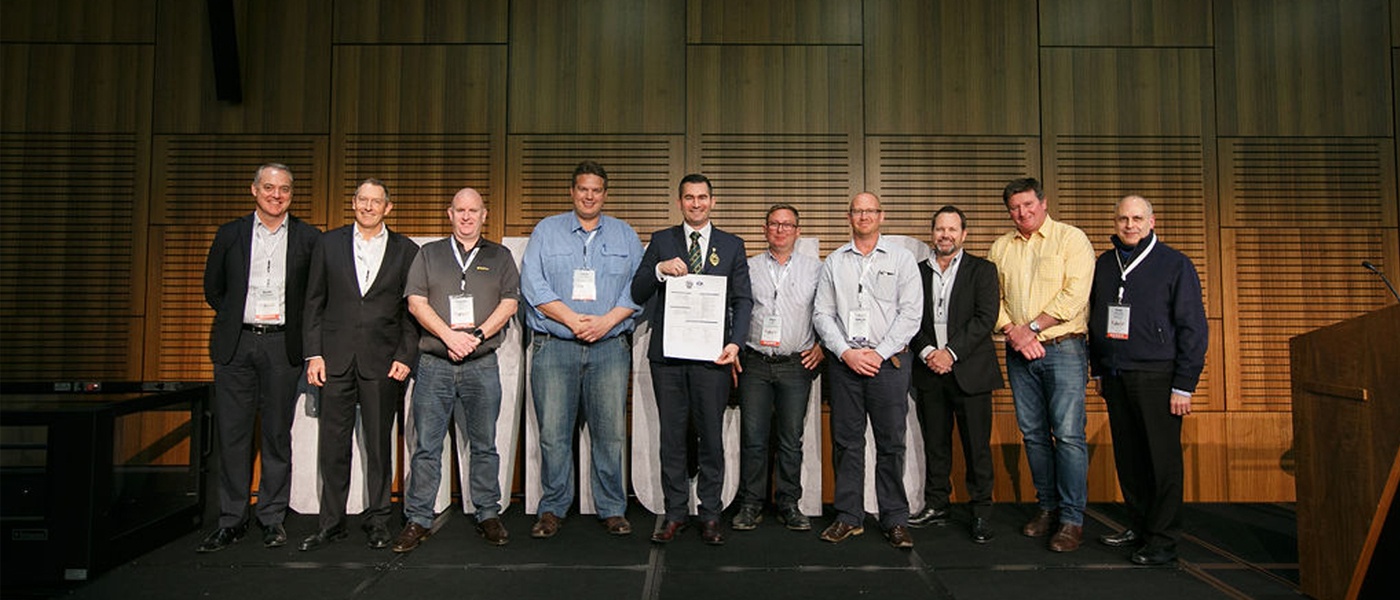 From Left to Right: Scott Buchanan of Holcim, Phil Schacht of Hanson, Clayton Denny of Epiroc, Kane Salisbury of MSP Group, Clayton Hill President of IQA, Paul Kerr of Precisionscreen, Scott Lancaster of Quarry Solutions, Shaun Fanning of Metso, Cameron Coleman of Wagners and Fred Moschini of Barro Group.
Thank you to all of the pledging companies for your ongoing support. The IQA looks forward to continuing to work hard for the industry, companies and members and providing value for membership.
The IQA invites and welcomes any companies wishing to sign the IQA Membership Pledge to contact the IQA's Chief Executive Officer, Ms Kylie Fahey via email ceo@quarry.com.au