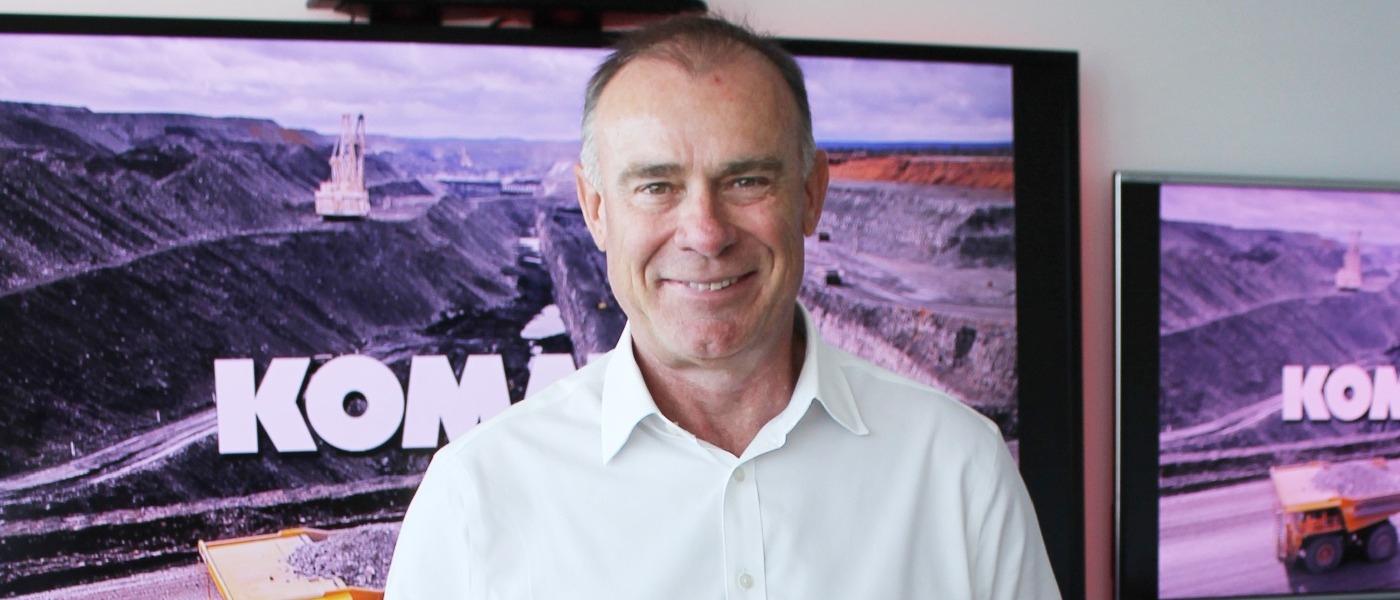 The award-winning campaign from Komatsu Australia to improve workplace diversity will be streamed live across the globe on 9 November.
Komatsu chief executive officer and managing director Sean Taylor is the winner of the 2020 IQ Caernarfon Award. He received the prestigious, annual award for his 'Say Again?' campaign, an awareness programme to encourage workplace inclusion and diversity.
Sean will elaborate on the pioneering work from Komatsu Australia at the live online presentation, which is being promoted to IQ's global audience of members.
James Thorne, CEO, IQUK, says: "This is a fantastic opportunity to watch the award-winning presentation from Komatsu Australia's CEO and MD Sean Taylor. Originally delivered at the Institute of Quarrying Australia's National Conference, now the global IQ community can tune in and watch. As an industry we have promoted the benefits of a diverse workforce for years. We hope the extensive work by Sean and Komatsu Australia will influence people to take additional steps towards improving diversity in the industry."
'Say Again?' was developed to promote the importance of language in creating a genuinely inclusive workplace. Komatsu undertook research of its Australian workforce through extensive surveys, which identified that language was a powerful influencer on creating genuine inclusion at work. Through 'Say Again?' staff were empowered to challenge negative language or language in general that made them or others feel excluded. The culture that ensued was one of a broader sense of inclusion for individuals and a clear demonstration at all levels that everyone should be heard and valued.
Sean says: "In a year where the mineral products industry has demonstrated its flexibility and adaptability because of the COVID-19 pandemic, ensuring that organisations are resilient has become the single key issue driving businesses in all parts of the global economy. Leading research shows that organisations that have a proactive approach to diversity and inclusion can achieve greater resilience and performance1.
"I am confident that Komatsu will be in a strong position as it emerges from the pandemic because of the steps it has already taken. The 'Say Again?' campaign is at the heart of the programme being driven by the senior management team. It gives everyone the ability to challenge language and ideas that can undermine building diverse teams. Being a more open and inclusive company means we can utilise the different skills and experiences of our team and ultimately develop better solutions for our customers.
"It's fantastic that our experiences have been recognised by IQ Australia and the rest of the IQ community as delivering value to the industry. It is an unexpected honour and we are thrilled to receive the Caernarfon Award."
Since 1989, the Caernarfon Award has been given to someone within the mineral extractives industry who the international IQ Presidents credit as having made a significant contribution to the advancement of the science and practice of the quarrying sector.
Sean Taylor will be delivering his presentation via a live webinar at 07.00 (GMT) on Monday 9 November 2020. Click here to register to attend.
1 Diversity wins: how inclusion matters; McKinsey and Company - May 2020