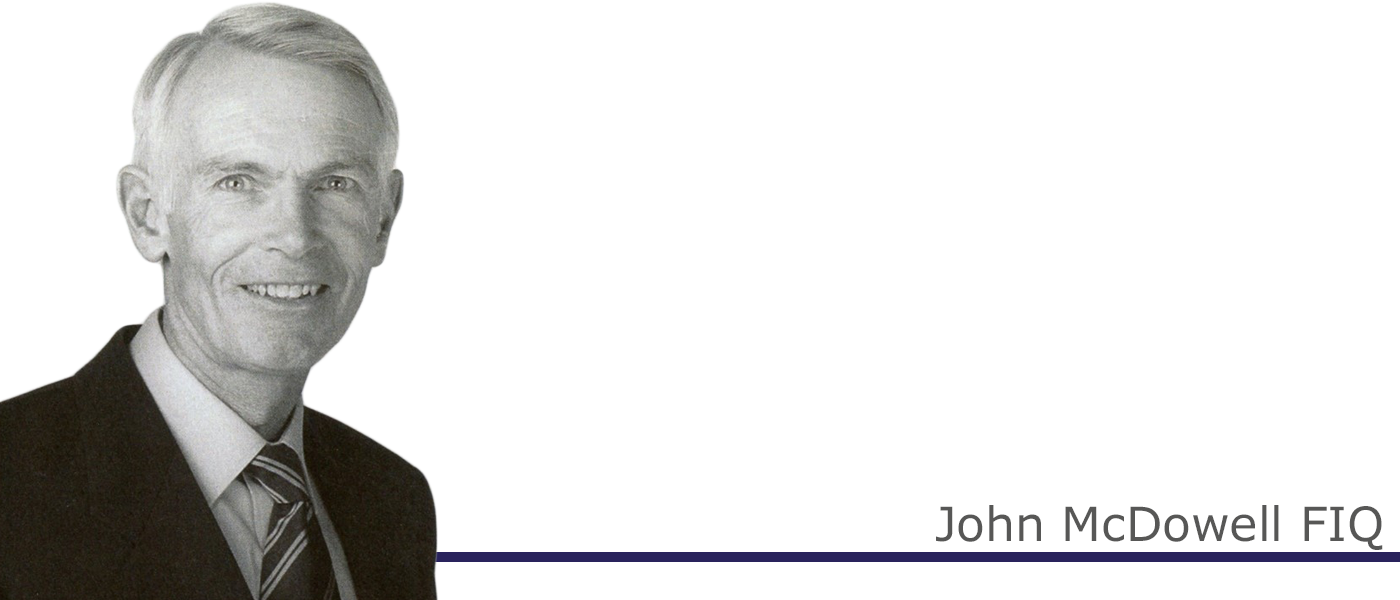 One of the mineral extractives industry's longest-serving professionals and fellow of the Institute of Quarrying (IQ) has been recognised in the New Year's Honours 2021 List.
John McDowell FIQ received an MBE for services to industry and charity in Northern Ireland. A well-recognised face, John served as a member of the Institute of Quarrying for more than 40 years, before retiring in 2018. He also served as Chair of IQ Northern Ireland branch from 1992-1994.
Martin Riley, President of IQ UK, says: "All of us at the Institute of Quarrying are delighted for John. He is hugely passionate about our industry and being honoured with an MBE is well-deserving; it reflects everything he has achieved and continues to do in relation to promoting the sector.
"John's support for the Institute and his time as chair of our Northern Ireland branch reflect his personal dedication to, and investment in, the continuing prosperity and future success of our sector."
Roy Wallace MIQ, NI Branch Chair 2018-2020, commented on John's special honours. He says: "John has been a member of the Institute of Quarrying for many years. He has helped develop and sustain the IQ Northern Ireland branch and continues to attend meetings, providing members with insights from his lifetime of experiences within the industry.
"John's passion for quarrying is matched only by his drive to ensure and promote the safety of his employees and, at the same time, protect the environment."
John was a company director at Kilwaughter Minerals Limited for over 55 years and remains active in the business today. He started work at the company in 1964 and is its longest serving employee. His vision and foresight have overseen continuous investment in the business to allow it to grow into a world-class manufacturing facility employing 180 people.
Under John's direction, Kilwaughter Minerals Limited has supported numerous local charities. He believes this is an important part of the company's corporate social responsibility. Recently a donation to Queens University Belfast supported its Pathway Programme to provide bursaries to students helping them through their education. He has also funded two rounds of Medical Research into heart rhythms at Queens.
An MBE (Member of the Order of the British Empire) is awarded for an outstanding achievement or service to the community. This will have had a long-term, significant impact and stand out as an example to others.