The Institute of Quarrying's (IQ) study guide 'Crushing and Screening' has been comprehensively updated with new content and imagery, as well as expert advice from leading industry professionals.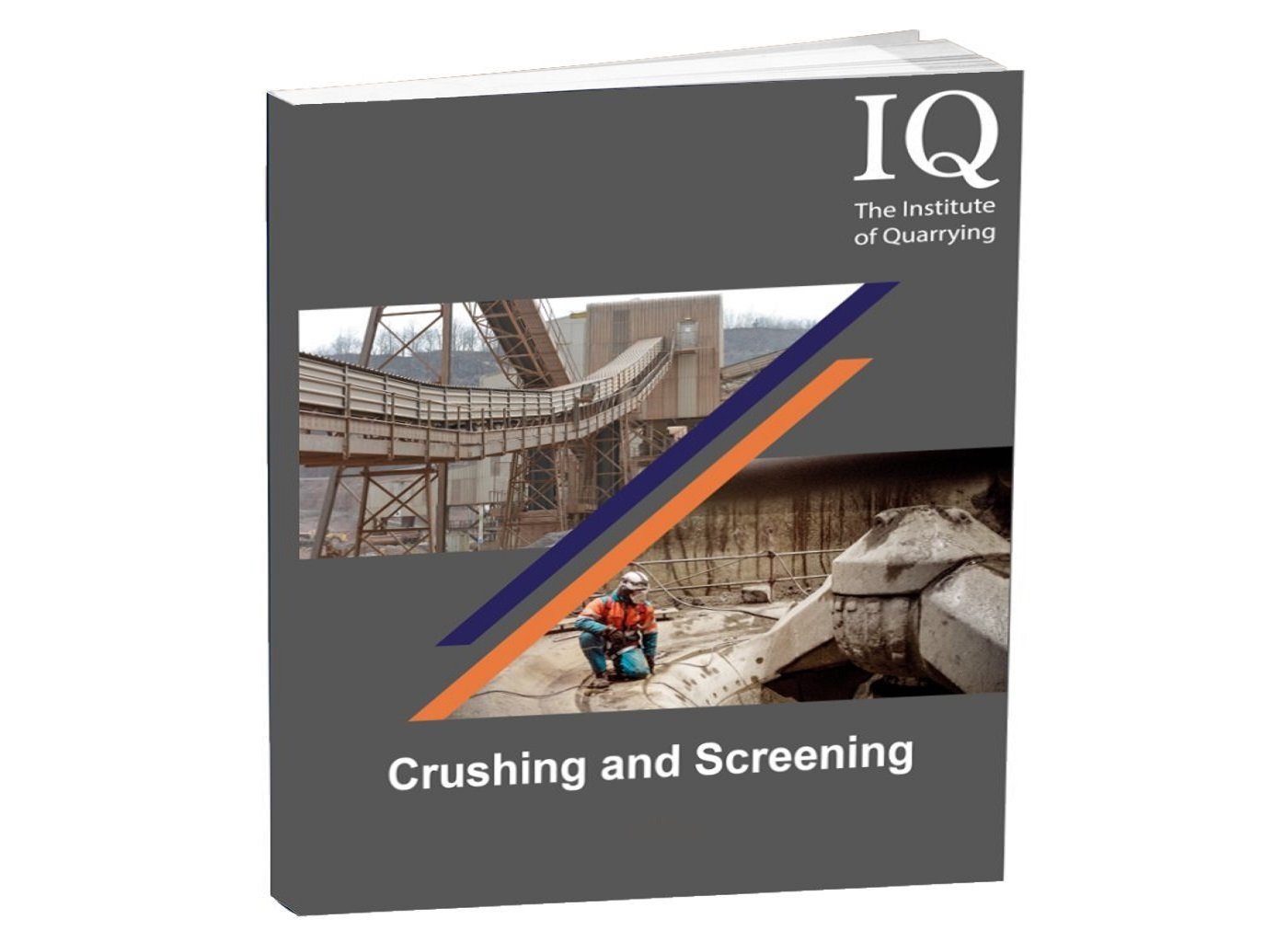 New colour imagery and clear illustrations feature throughout the revitalised study guide. The book provides in-depth advice on the capacity and maintenance of equipment, as well as identifying faults and updated references on the principles of the operation of crushing and screening processes. Advice on the health and safety aspects of plant operation and the technical aspects of recycled aggregates are also included.
James Thorne is IQ's CEO. He says: "This is a 'must-have' reference publication for anyone operating crushing and screening equipment. This updated version provides essential advice covering everything from the capacity and maintenance of equipment to identifying faults."
Working in partnership with industry experts, images and data were provided from Don Valley Engineering; Hanson UK; Metso; MMD GPHC Ltd; Mogensen UK; MQP; Powerscreen; The National Sand; Stone and Gravel Association (NSSGA) of the United States and Sandvik and Stelex Engineering Ltd.
In addition, reviews, comments and edits have been provided from Colin Nottage, Director, Influential Management Group; Nick Peatling, Director, NIRAC; Ian Trotter, Director, Machines Division, Don Valley Engineering and Wayne Van Antwerpen, Crusher Technology Product Manager at Terex.
The Crushing and Screening Book is now available and can be purchased for £29.99. Visit the IQ Online shop http://shopatiq.org.