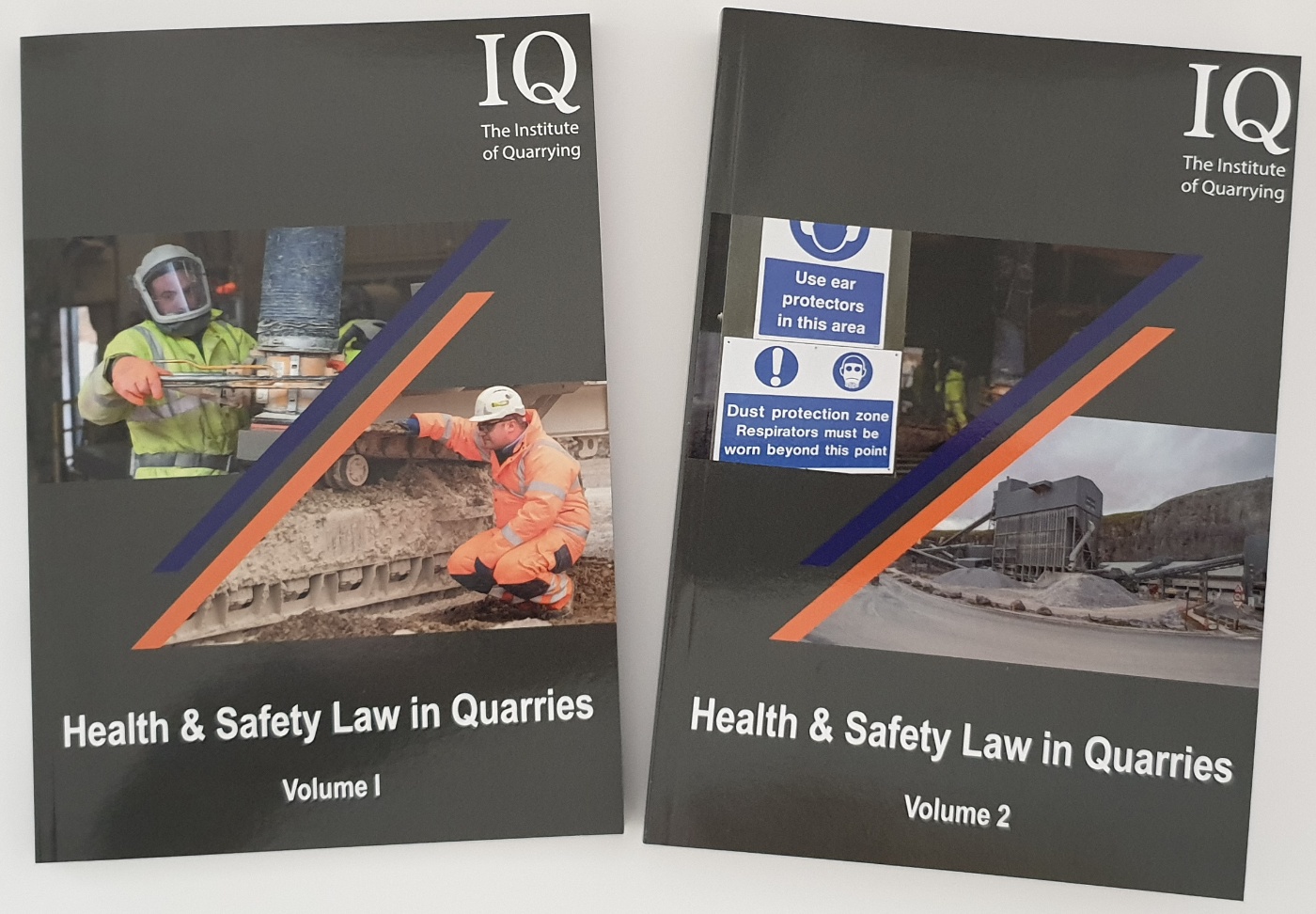 With the ever-increasing complexity of demands that health and safety places on the quarrying industry, the Institute of Quarrying (IQ) has completely overhauled it's go-to reference book 'Health & Safety Law in Quarries'.
It has now been produced in two volumes: the first volume covers the Health and Safety and Work Act and the requirements of the Quarries Regulations (1999). The second volume covers other related legislation and relevant case law.
The original Health and Safety Law in Quarries book was first published in 1991. It has been comprehensively revised, edited and had new content authored by Alan Millband. Alan specialises in health, safety and environmental law, and over many years has applied that specialism extensively in the quarrying and extractives sectors. He heads the Health and Safety and Regulatory Team at Howes Percival LLP.
Alan says: "Circling back to the importance of raising standards and professionalism, high-quality, informed and accurate reference materials are an essential part of anyone's continuing professional development toolkit. Since the 1990s, 'Health & Safety Law in Quarries' has been just that for legions of quarrymen and women, providing a teaching reference point on pertinent and relevant legislation. This latest edition brings the book up-to-date with current legislation, along with new photography and examples of modern court cases."
James Thorne is IQ's CEO: "A considerable amount of effort has gone into updating the latest version of the book to include all of the current legislation within the mineral extractives and quarrying industries; we especially want to extend our thanks to Alan Millband for his major role in refreshing and updating the content."
Health and Safety is a priority for IQ, as it continues to work with partners to support the industry to continue to create healthy sustainable workplaces. The relaunch of 'Health & Safety Law in Quarries' comes hot on the heels of the IQON launch, a new quarterly series of on-demand exclusive content for IQ members. The first film focuses on Standards and Professionalism with an in-depth look at Health and Safety from a legal and operational perspective.
Alan Millband is also a guest lecturer on health and safety law on the minerals management degree course at the University of Derby. The book forms part of a series of text books published by IQ and provides an insight into the equipment and practices found in the aggregate-producing sector of the quarrying industry.
Both volumes of 'Health & Safety Law in Quarries' are now available and can be purchased together for £49.99. Also available separately, Volume 1 is £14.99 and Volume 2 is £37.99.