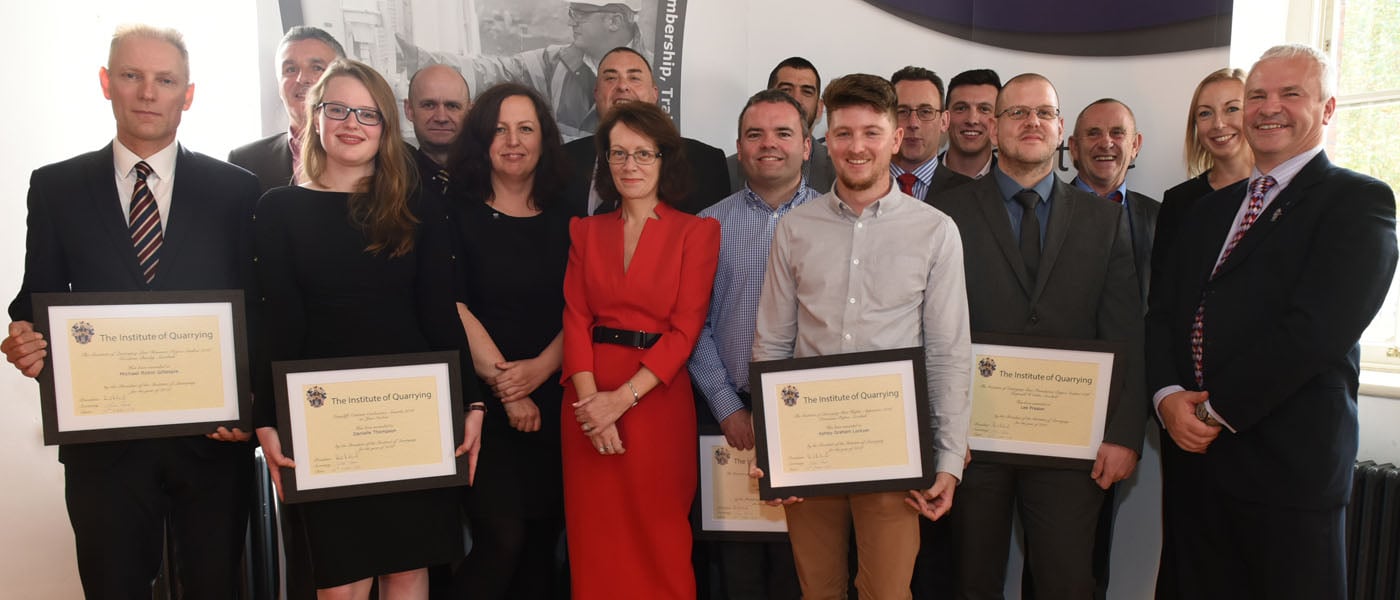 Winners of the 2018 Institute of Quarrying (IQ) Student Awards were presented with their awards at this year's Fellows Lunch against the impressive backdrop of the Tower of London.

The eight students from the University of Derby Centre for Mineral Products received their awards in front of more than 100 guests from across the minerals extractives industry. Mark Osbaldeston, head of the Centre for Mineral Products at the University of Derby, presented the awards to students, accompanied by IQ president Phil Redmond and IQ chief executive officer James Thorne.
James Thorne says: "We are extremely proud of the compelling partnership we have with the University of Derby Centre for Mineral Products. Each year, students that have excelled academically in their own field are presented with an award from IQ; it is recognition of their outstanding achievement and continuous commitment to the minerals extractives industry. Our congratulations go out to all winners."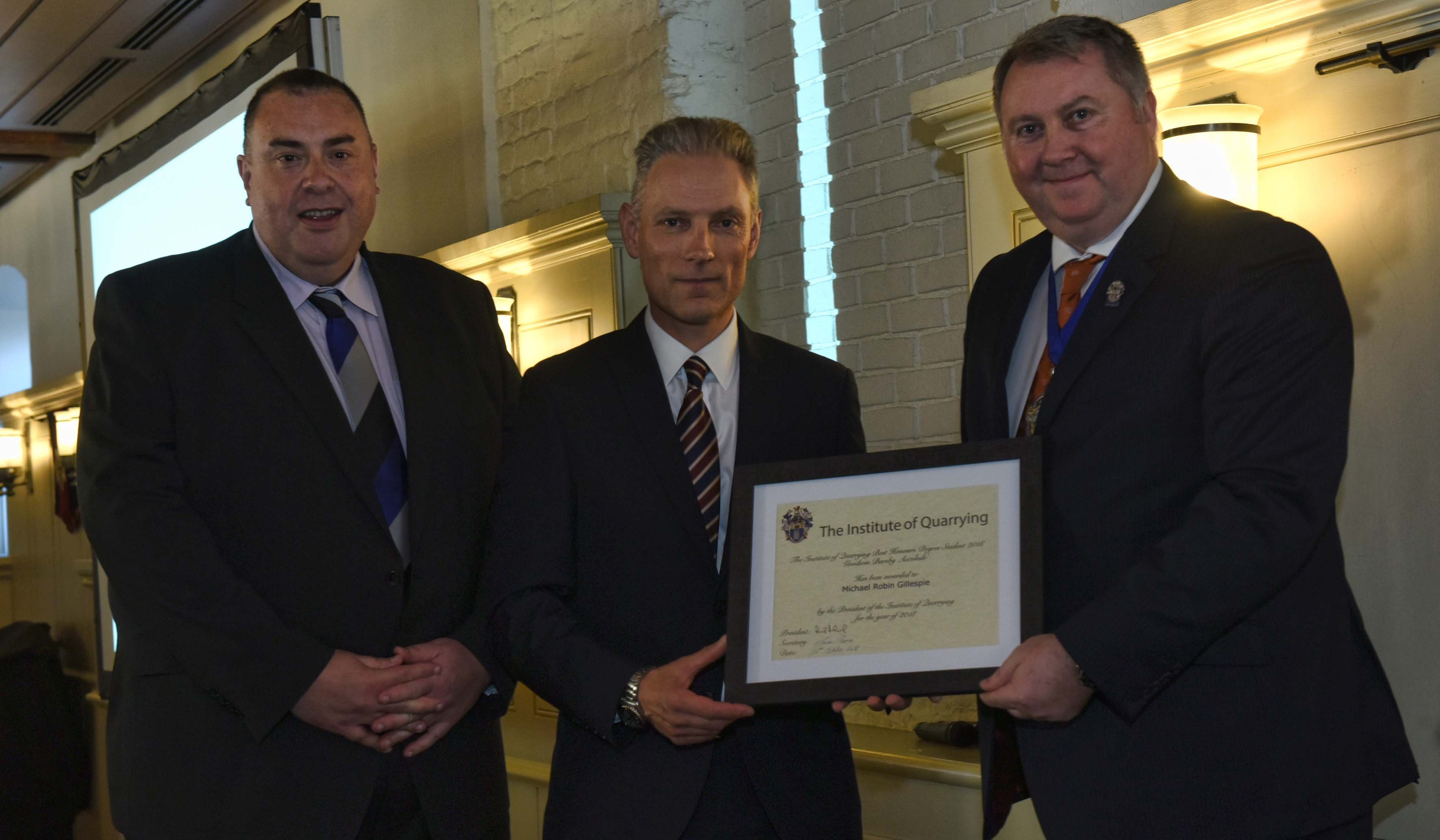 The Goodwin Barsby Award, originally endowed by Leicester-based manufacturers Goodwin Barsby, was awarded to Robin Gillespie for Best Honours Degree Student 2018. Robin, employed by Hanson UK, is Unit Manager based at Shap Beck Quarry in Penrith, Cumbria.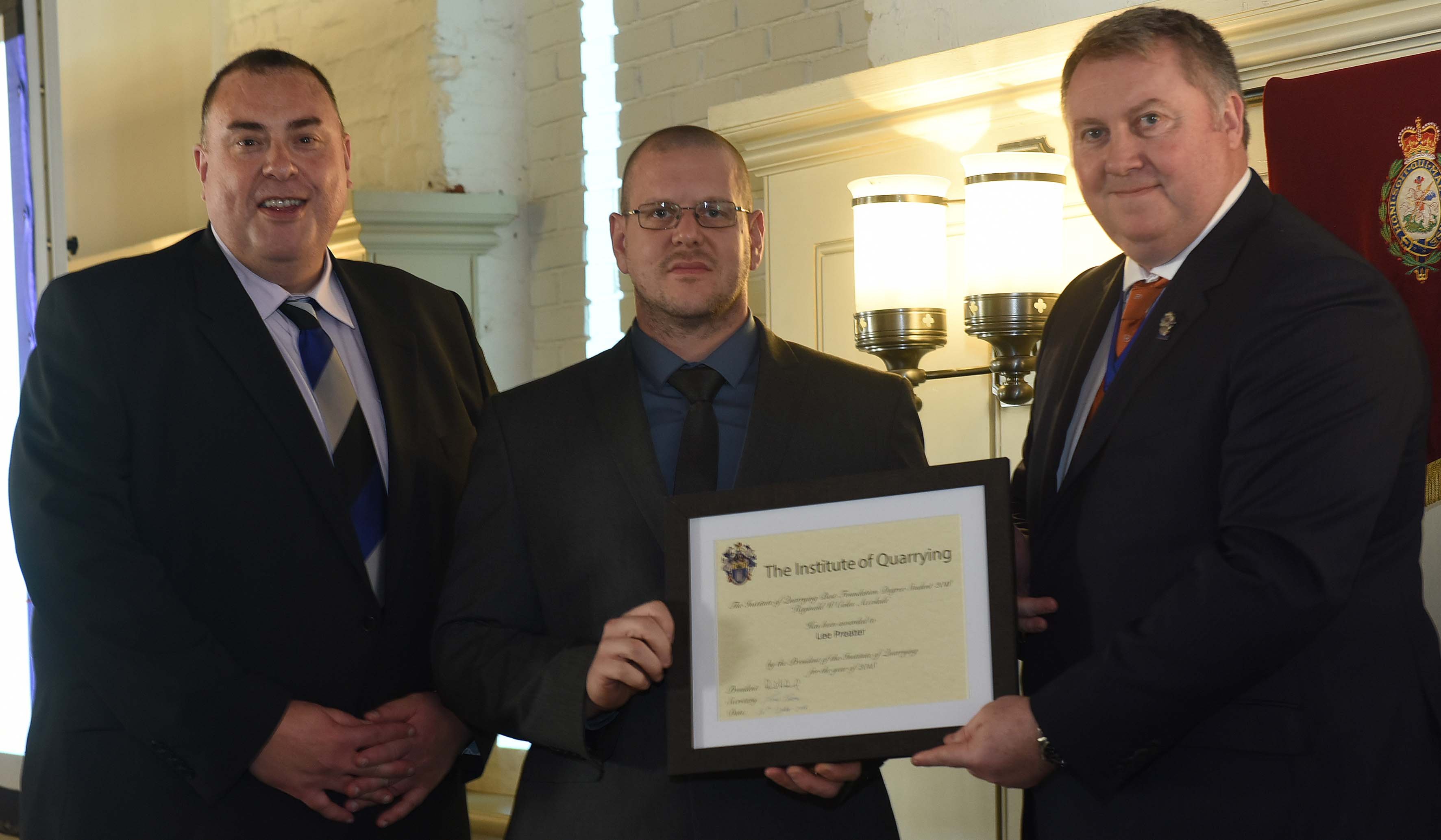 The Reginald W Coles Prize, bequeathed in memory of Mr. R. W. Coles, a past IQ president, was awarded to Lee Preater for Best Foundation Degree 2018. Lee, employed by Tarmac, is Safety Advisor at Halecombe Quarry in Somerset.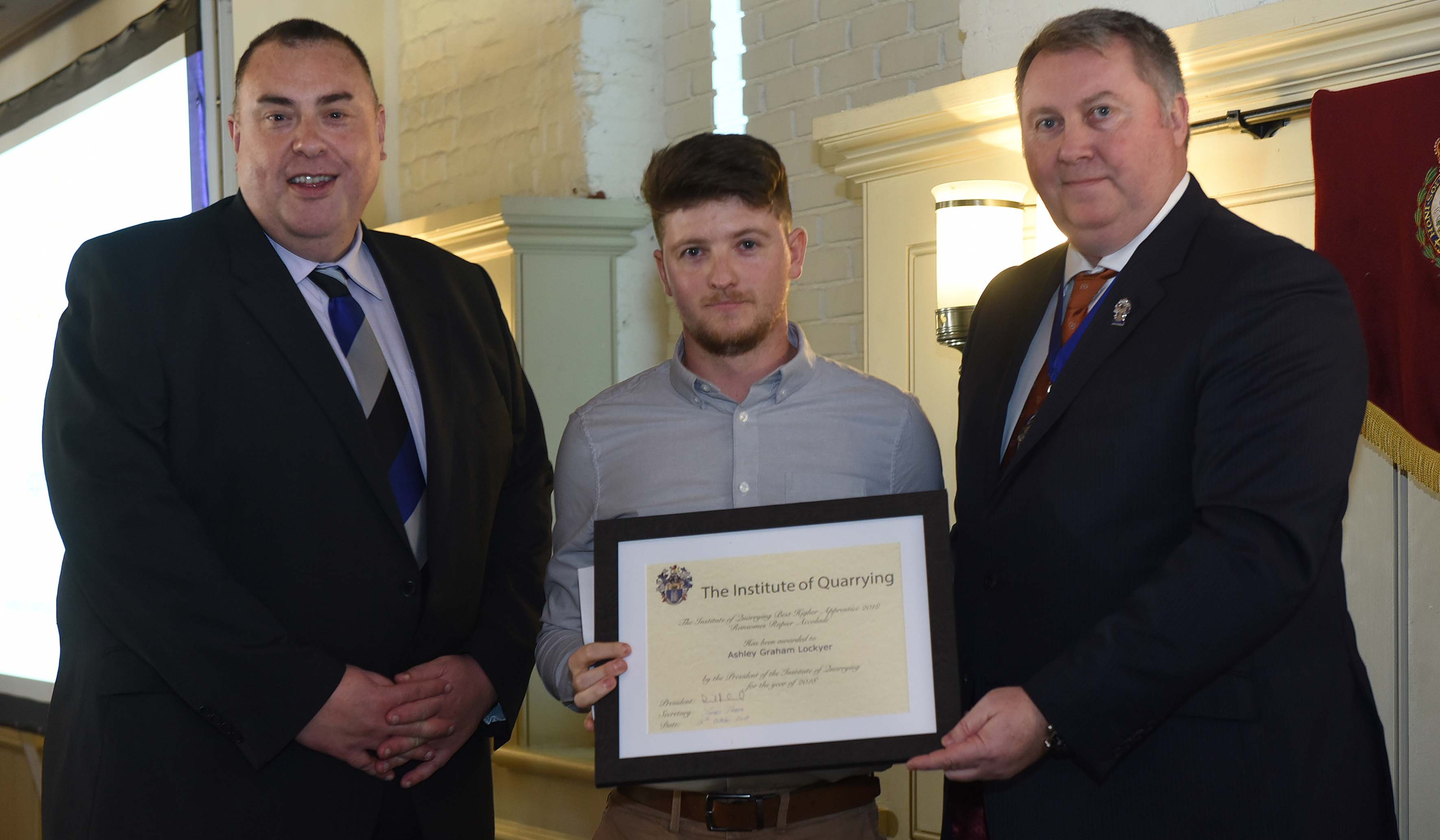 The Ransomes Rapier Award, endowed by the historical excavator manufacturers, was awarded to Ashley Lockyer for Best Higher Apprentice 2018. Ashley, employed by Aggregate Industries, is Quarry Supervisor at Chard Junction Quarry in Somerset.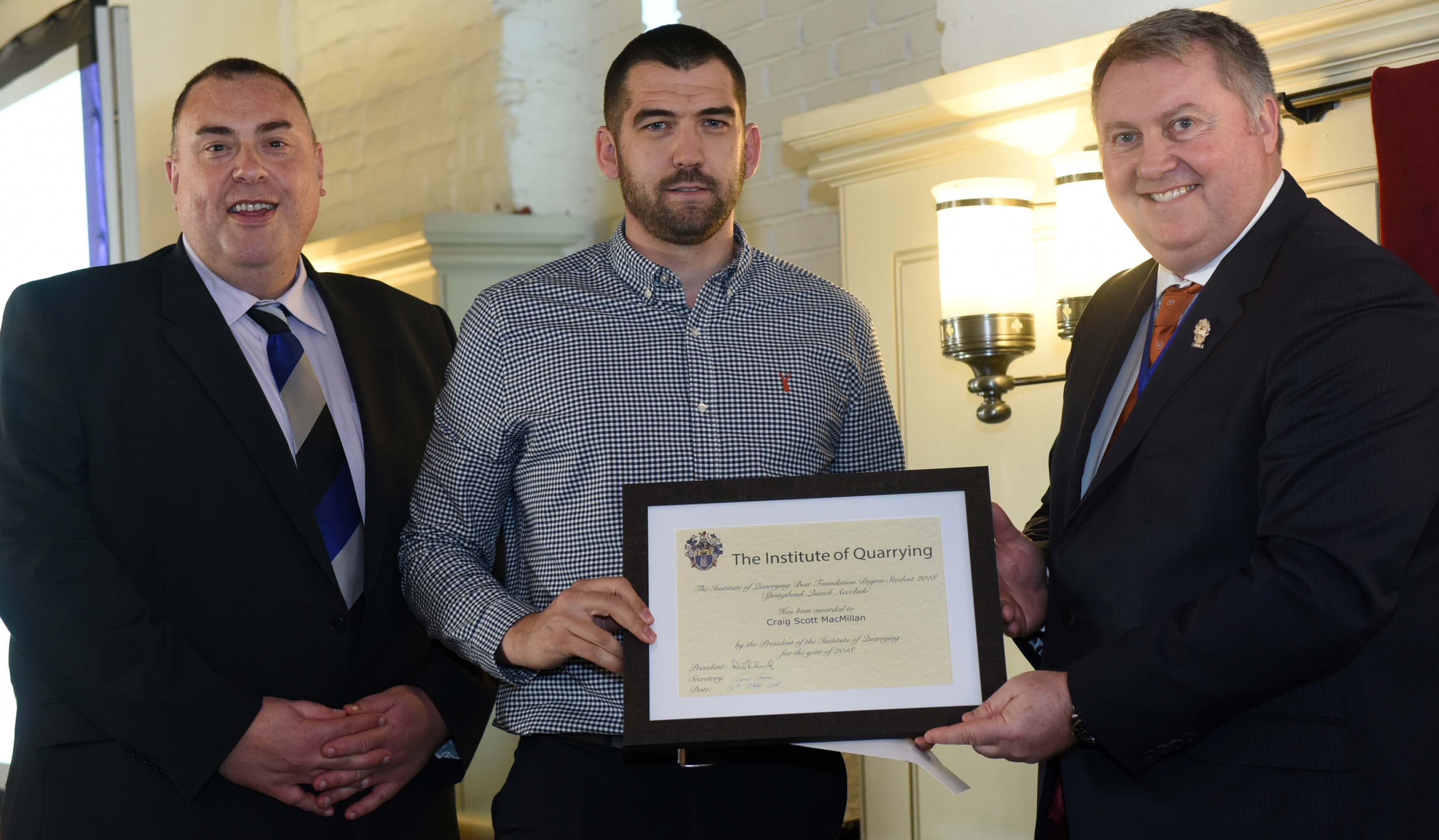 The Scottish Springbank Quaich Award was awarded to Craig MacMillan for Best Foundation Degree Student 2018. Craig is employed by Aggregate Industries and is Assistant Quarry Operations Manager at Glensanda Quarry in Argyll, Scotland.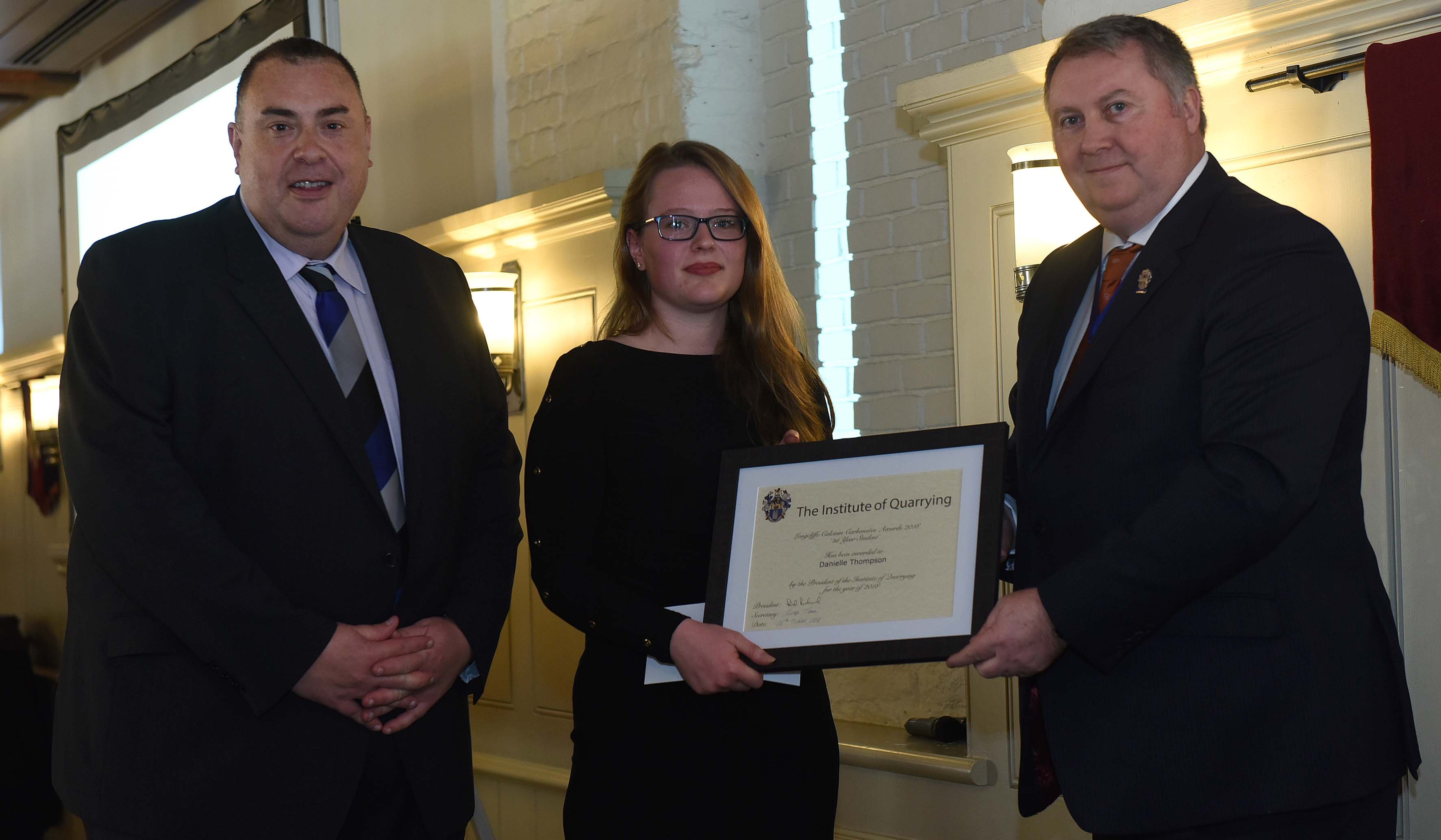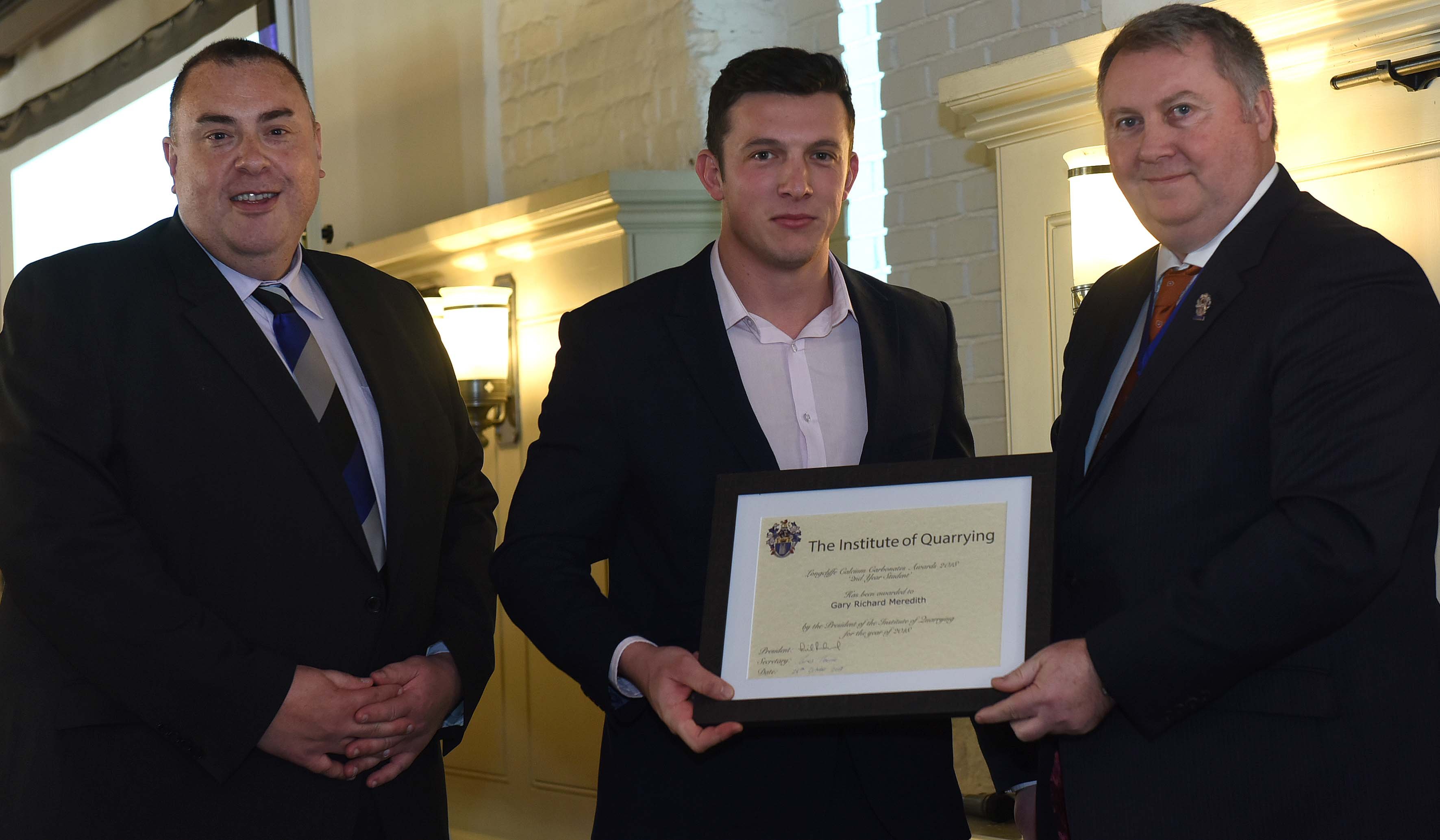 Two Longcliffe Calcium Carbonate Awards of Excellence were awarded to Danielle Thompson, first year student, and Gary Meredith, second year student, for Foundation and Certificate Year respectively. Danielle, employed by Hanson, is Weighbridge/Area Clerk at Batts Combe Quarry in Somerset, and Gary, employed by Tarmac, is Quarry Supervisor at Hendre Quarry in Wales.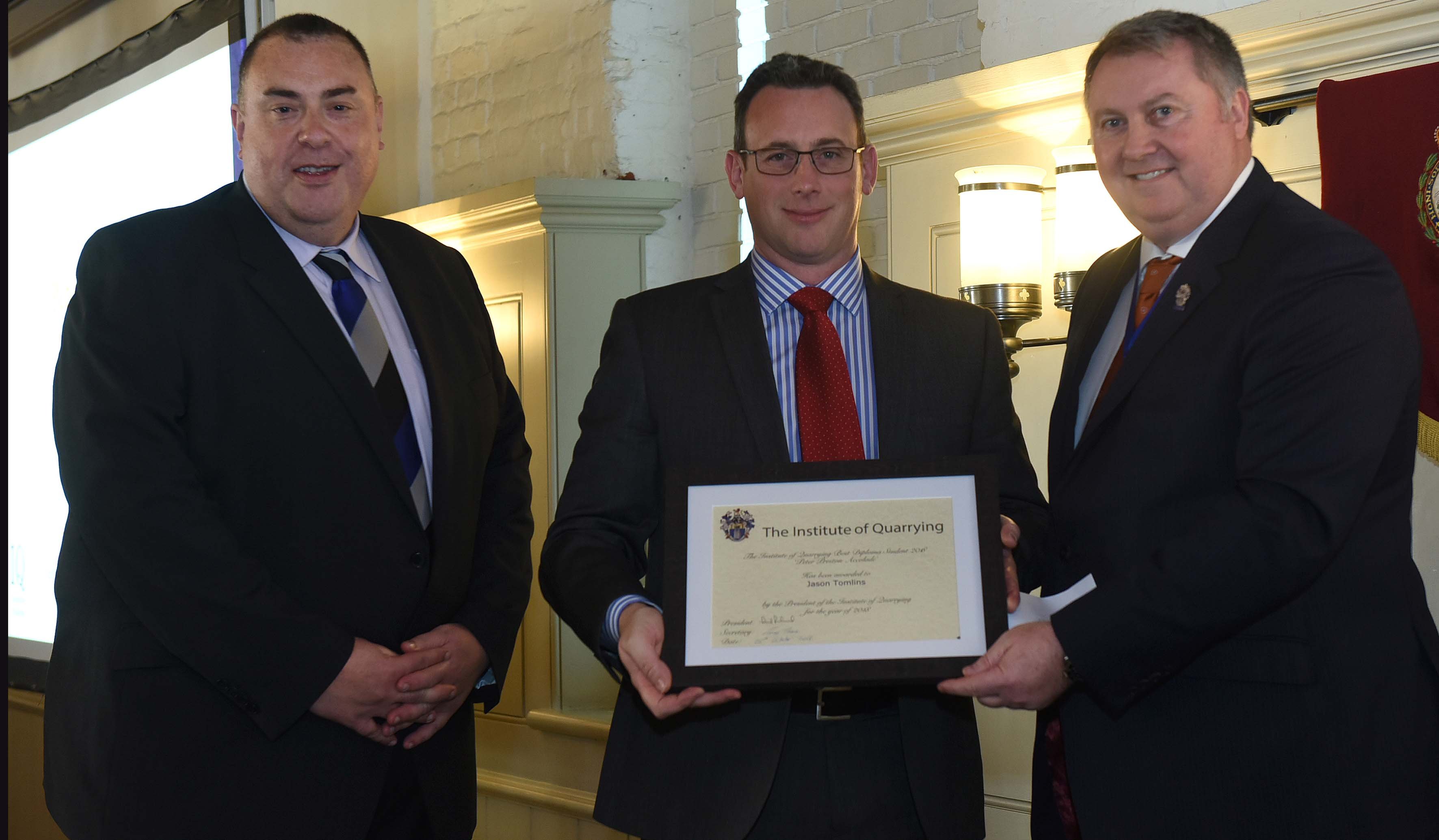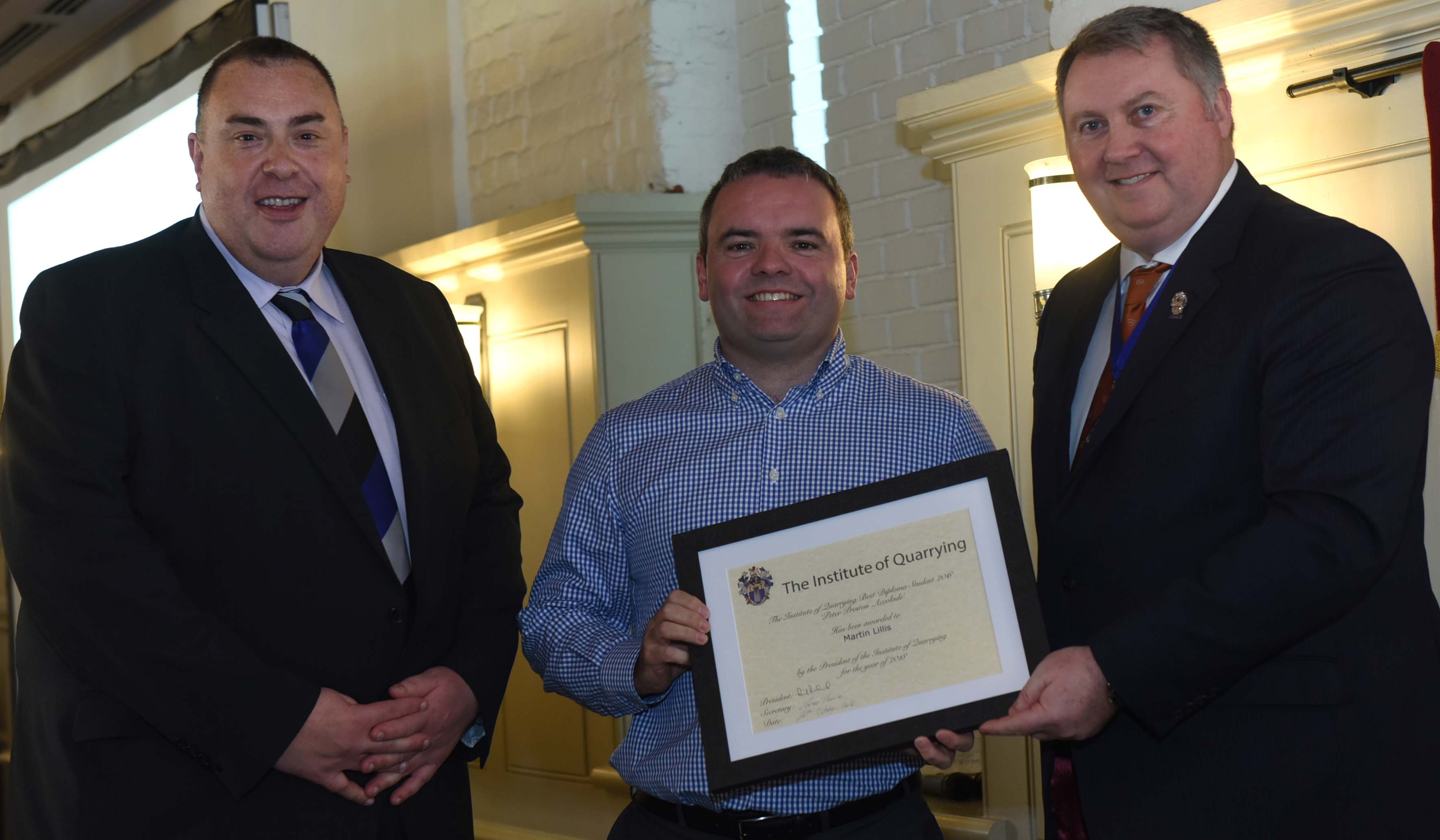 Two Peter Preston Awards, bestowed by the late Peter Preston, Managing Director of the Cliffe Hill Granite Co, were also awarded to Jason Tomlins for Best UK Diploma Student 2018, and Martin Lillis for Best International Diploma Student 2018. Jason is employed by Brett and is Area Production Manager at Cliffe Wharfin Kent; Martin is CRH Europe Performance Manager at CRH PLC and is based in Dublin.