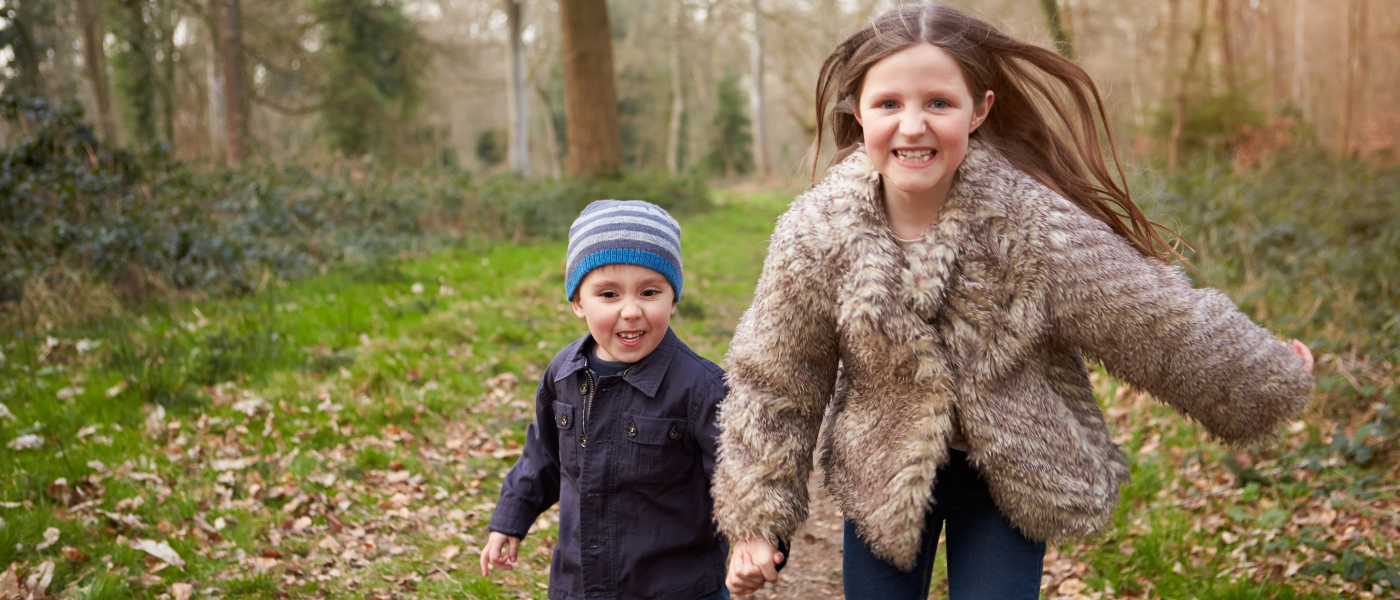 IQBF is encouraging us not to talk about what we can't do during lockdown but to think about what we can do! Here is some inspiration to keeping children occupied during half-term, particularly when the weather is on the chilly side.
Walking: Maybe you and your family are keen walkers or just walk for exercise under the current circumstances but have you thought about giving everyone a polo mint or softmint at the same time and see who saves it the longest? Or what about letting your children decide the route? Depending on their age and experience, some may be able to read a map and plan something whereas with younger children you could just ask them whether to go left or right at a junction.
Nature:

If its too cold and wet to go outside,

RSPB has many fun and learning activities online such as Walking your Wild Miles, Sounds of Spring, Build a Hedgehog Café, Wild Weather etc. It's a chance to help nature and to learn from it. If you log what challenges you have completed, you can work towards Bronze, Silver or Gold awards and receive a certificate on completion.
National History Museum: The team at the NHM have developed various ways you can tour the museum virtually including the Fantastic Beasts section. There are also lots of activities to try at home that may keep you and your young ones busy.
Chester Zoo: If you are missing the animal world and would like to visit a zoo, many are offering virtual zoo tours or days. Chester zoo has various events to attend throughout the day with their keepers showing you what they do and introducing you to their animals.
Budding Artists: For those looking to inspire the next generation of quarry professionals, Aggregate Industries are running a Design a Cement Truck competition. They are in need of a design to go on the side of their new low carbon concrete trucks. Their favourite design will go on the side of one of their trucks. There are various live streams available where children can log on and learn how to draw, paint or join in with creative activities. There are Online Art Workshops running every day from the 13th until the 20th February between 3-4 pm and is for 7+ and upwards and is free to attend.
Wizarding World: For those Harry Potter fans who have read all the books and watched all the films there are more activities to do online. For example, get yourself sorted into whichever house the sorting hat deems appropriate and take various quizzes.
Lego Challenges: At the STEM Laboratory they have free Lego challenge cards which are suitable for younger aged fans of Lego. For older children there's the 30-day Lego challenge

.

There are some really lovely activities that may inspire you to create some of your own.
Wanda Zablocki, IQBF Welfare Officer says "We hope this list provides some inspiration to parents and carers during what could be a cold and wintry half-term week."