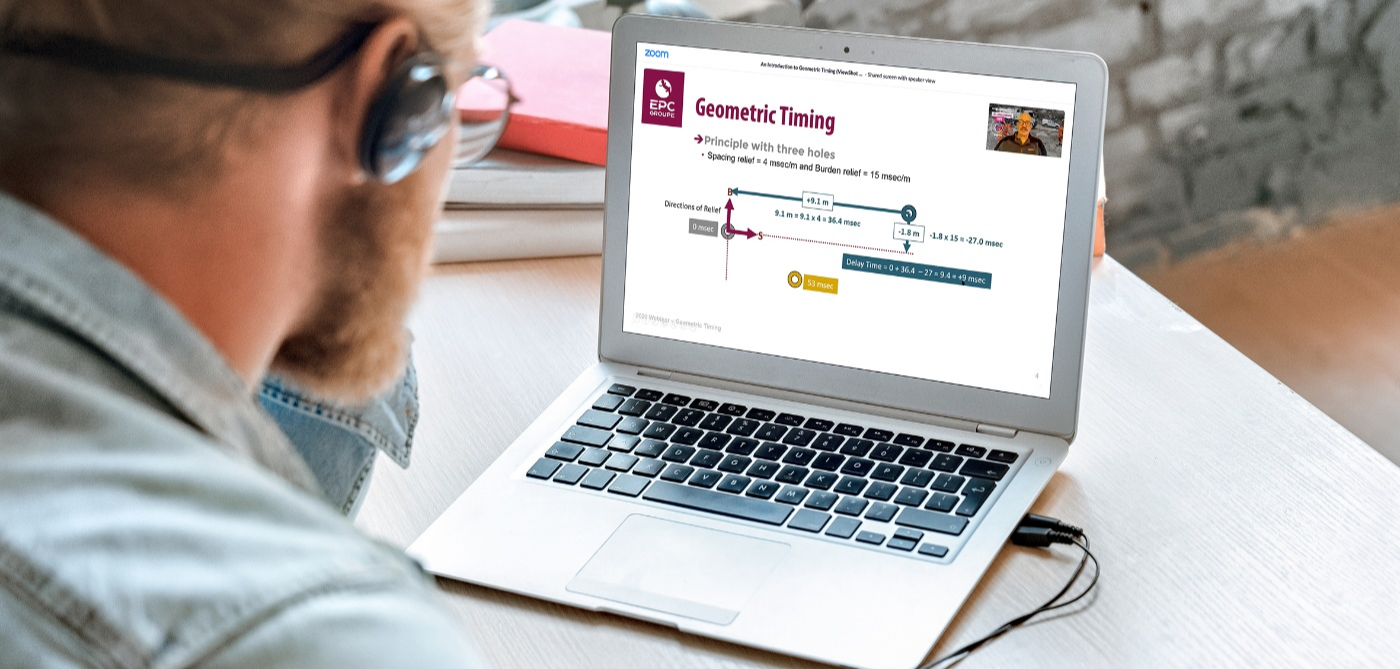 Following the success of the 'Lifelong Learning Live' online webinars we released in May, we're pleased to announce that we're strengthening our easy-access educational programme and running three more virtual courses throughout September.
Working responsively with the challenges of recent months, we've ensured training continuity during the Covid-19 Pandemic, using teaching methods delivered by knowledgeable EPC-UK explosives engineers to progress the skillsets and capabilities of the industry. We've adapted our training programmes to make learning suitable for online delivery, using techniques including face-to-face screen-based tuition, online seminars and virtual reality modules.
Part of a 'Blended Learning' scheme, the introduction of our distance programmes has helped us to create a series of comprehensive training initiatives, each designed to support practitioners with knowledge development and CPD hour acquisition.

This next phase of our 'Lifelong Learning Live' programme is scheduled to launch on Tuesday September 8th and will include the Awareness course, Explosives Supervisor course, and the ever-popular Shotfiring course.

Each course has the capacity to accommodate up to 20 attendees, each of whom will be able to interact, ask questions and initiate discussions with the instructor and other participants.

Recognised and rated by The Institute of Quar
rying, the courses will be broken into several interactive modules, and taught over a number of weekly sessions, with twice-weekly presentations. Classes will also be recorded and accessible for 30 days after the 'live' date, so learners can tailor their seminar attendance around work and family commitments.
"Allowing people to continue their training or further their skillset whilst working from home will be invaluable to our industry once we are able to return to work, so we are pleased to be continuing our support of EPC-UK through the accreditation of it straining courses."
James Thorne, CEO of the Institute of Quarrying
Learn more about our 'Lifelong Learning Live' programme or call 01773 832 253 or email learning@epc-groupe.co.uk to reserve your place now.