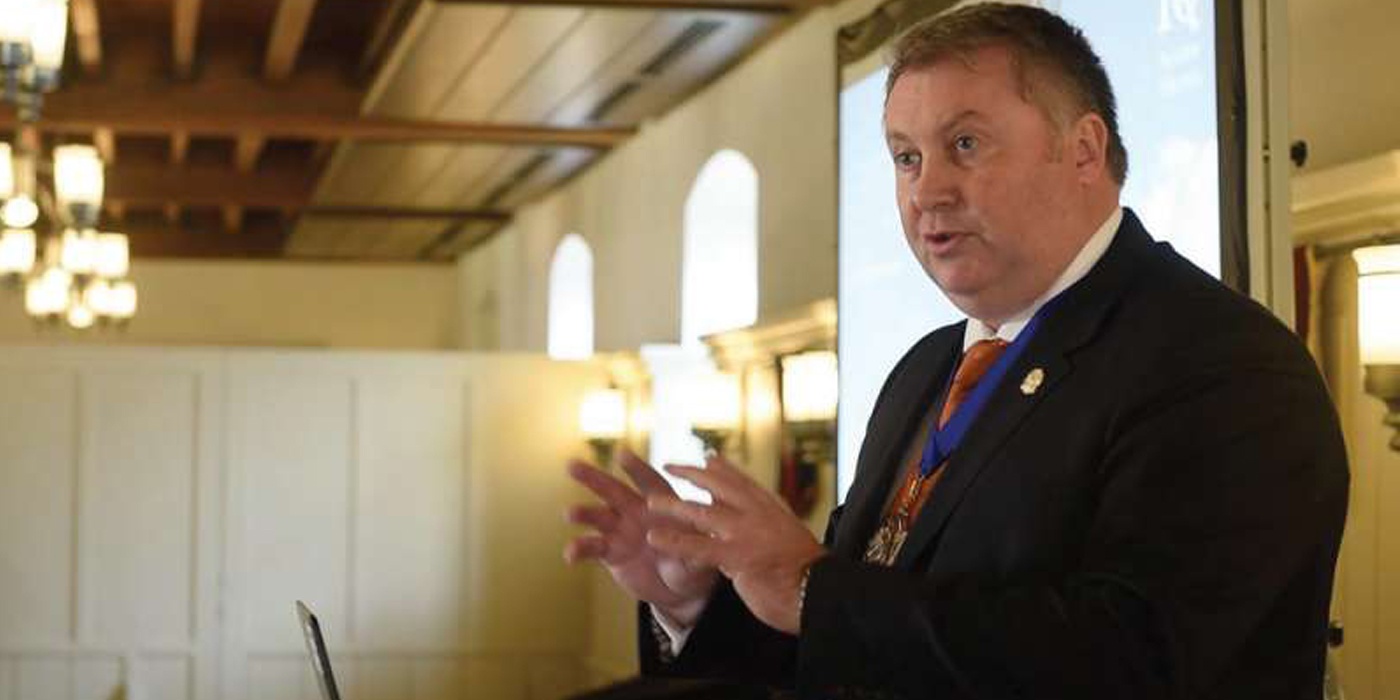 Attendees at this year's Institute of Quarrying (IQ) Fellows Dinner at the Tower of London were served up much more than culinary delights, as plans for the organisation's future strategic and operational direction were unveiled.

Incoming IQ president Phil Redmond presented IQ's 'Creating Future Leaders' roadmap for future success. The new strategy distils IQ's aspirations to become a leading international membership organisation, representing the interests and professional development of people working in the mineral extractives sector around the globe.
Phil Redmond, IQ President, explains: "The pace of change within the mineral extractive industry is accelerating and our vision is to be at the forefront of these changes. The way in which information and data is being consumed is changing the very foundations of the way we work. IQ's strengths are in attracting and developing the leadership talent that the industry needs now and in the future. We also recognize that in an increasingly globalized sector, IQ can be the beacon for professionals in mineral extractives across the globe."
"Our new strategy has evolved over the last couple of years into an inspirational opportunity to make the Institute more valued than ever for the future. Achieving that, and making it both relevant and meaningful internationally, is the result of close collaboration with our global IQ partners in Australia, Malaysia, Hong Kong, South Africa and New Zealand. Our meetings at last year's Centenary Conference and again at this year's 50th anniversary of IQ New Zealand, have provided the joint impetus to drive forward our plan for a truly global IQ."
The four cornerstones of IQ's new strategy include becoming the global leader in standards for the sector, driving innovation and operational best practice, supporting the industry in driving healthy, sustainable workplaces and promoting the positive impact of the industry and profession.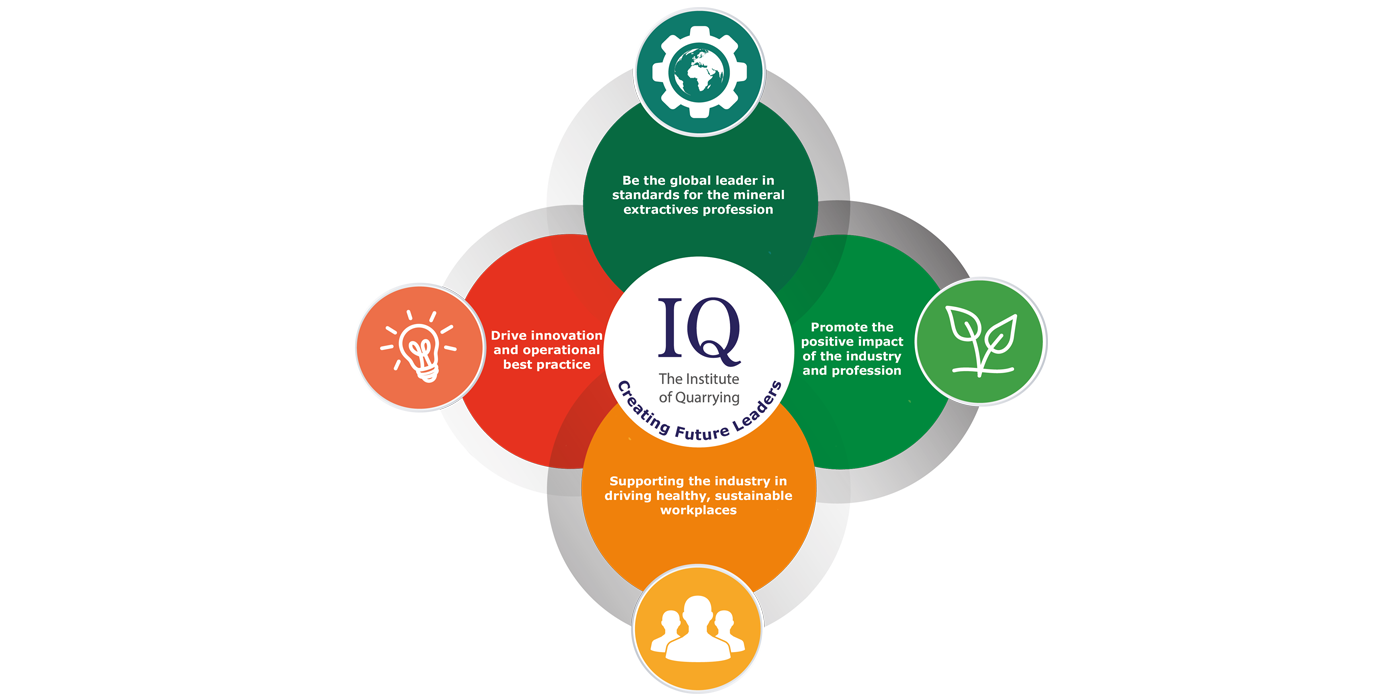 James Thorne is IQ's chief executive officer. He is passionate about making the Institute fit for purpose and a keen advocate of harnessing today's technologies as an enabler of professional development: "The digitalization of business is changing the way we all live and work. A decade or so ago online shopping was for the brave; now it's the mode most preferred by many. And the way we access information has changed too; smartphones and tablets usurping desktop and laptop computers.
"So we need to show we are ahead of the curve to our members, delivering content when and where it's most convenient. Just think of the opportunities that opens up for our future reach and growth. We need to build our brand internationally with employers so we are recognised as delivering sector leading standards. That includes establishing the IQ SKills Wheel as the competence and capability benchmark for mineral extractives professionals.
"More broadly, we must promote our sector as an exciting place to work and celebrate the great things we do as an industry. The two are mutually supportive. We'll do that by ensuring where we work is safe, so we must promote ever higher standards of health and safety with our members, as well as working with partners to deliver industry best practice."
An internal restructuring of IQ to support the new strategy sees Sarah Fry, previously IQ's Business Development and Communications Manager move to Head of Membership and Marketing. Sarah's new role covers the development and delivery of a plan for the growth of the Institute's membership, communications activities in the UK and overseas, ensuring that membership services are aligned and linked with the Institute's education services, as well as helping to develop and manage relationships with key stakeholder organisations.
You can download our Creating Future Leaders strategy flyer here.