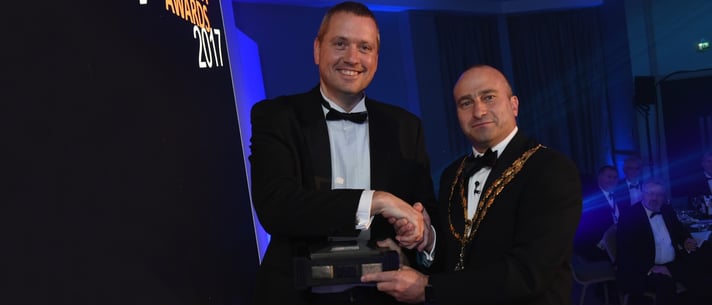 Congratulations to the North of England branch, winner of the IQ Presidents Branch Trophy for 2017. Iain Smith was on hand to recieve the accolade which was presented at this years 'Inspiring for Generations' conference.
Originally
donated by Graeme Shove, President of the Institute (1996 – 1997), with financial backing from CAMAS (now
Aggregate
Industries)
.
The award
is bestowed
onto the branch deemed to have run the most innovative, engaging and educational programme over the previous 12 months
.