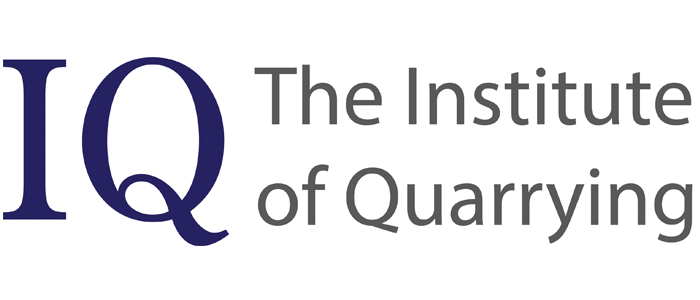 Launched in 2017, the Centenary year of the IQ. The President's Outstanding Individual award recognises exceptional people who have made a significant contribution to the Institute, their own organisation or the sector.
Nominations were received for four outstanding individuals this year. Recognition for their undertakings was provided at the IQ awards ceremony during the 'Inspiring for Generations' centenary event.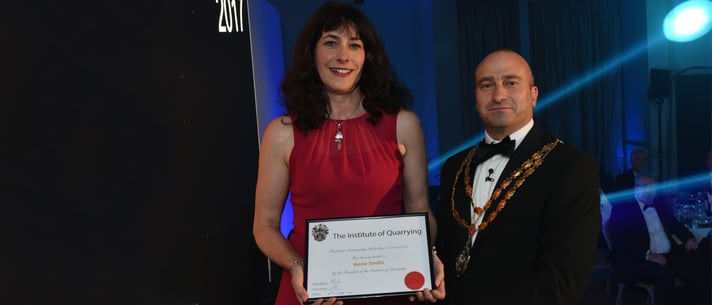 Anne Smith was put forward by the Scottish Branch. A member of the Institute for over 25 years and instrumental in raising over £60,000 for various charities.
A lifelong quarryman, Peter Barkwell has been described as a visionary leader by the West of England Branch, who put him forward as a measure of recognition. An Honorary Fellow of the Institute and one of the driving forces behind the Somerset Earth Science Centre, he has provided many years of support to the Institute and wider community.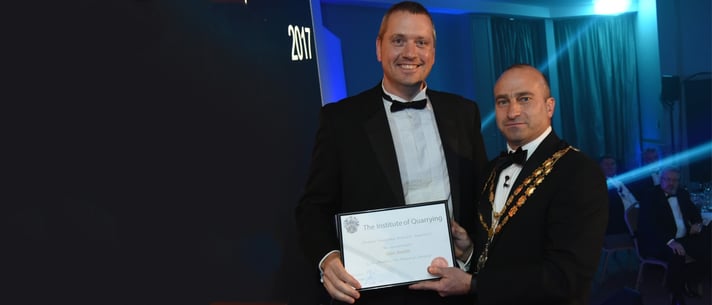 Iain Smith of the North of England branch has been credited for breathing new life blood into the branch. Transforming both technical evenings and social events to ensure they are well attended and provide a valuable source of CPD for individuals.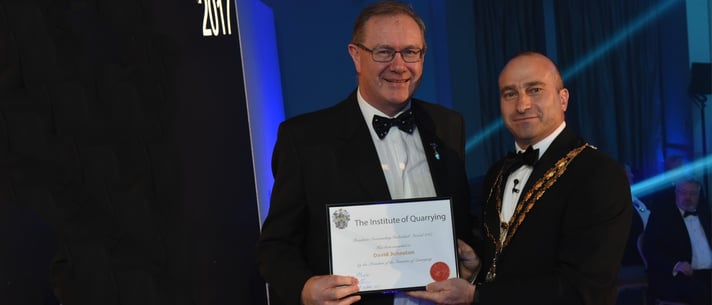 A committed branch member, David Johnston was nominated by the Northern Ireland branch for his unwavering commitment and pivotal role that he has played in the branches development. The work he has undertaken has forged strong partnerships with a number of key organisations. He has additionally worked tirelessly to promote the understanding of the industry. The fund-raising initiatives he has also been involved within has provided donations around £60,000 to a number of local charities.