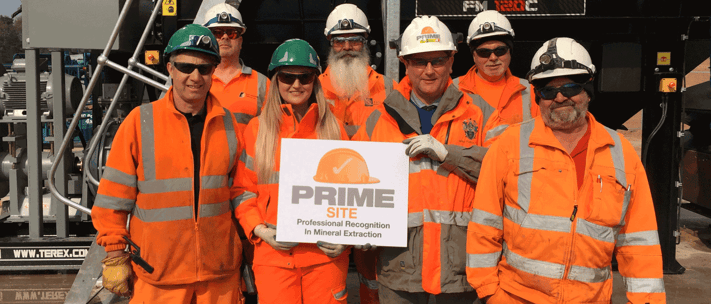 Since the concept of PRIME (Professional Recognition In Mineral Extractives) in 2014 Tarmac have provided their full support to this very important industry lead initiative and taken it to the next level.
From day one of the initiative Dannika Bannon, formally working at Ballidon has been an active member of the steering group providing not only company input but a very valuable personal perspective of the way the industry can progress careers.
Dannika commented, 'I have been involved from the start of this and truly thoroughly enjoyed it. During this time I have seen what this can do to not only a person's career, but the difference it has made to attitudes and behaviours which in turn make the industry a safer and more profitable place to be'.
Throughout this time we have seen Dannika develop her personal career from when we first met on the weighbridge to gaining her shotfirer and explosive supervisor certificate the Diploma in Quarry Technology through Derby University and now managing two quarries of her own in the East Midlands area.
She is now not only looking at her own potential but the people she works with and volunteered her operations to undergo the PRIME Site recognition which has achieved with flying colours.
Mike Phillips, General Manager of the Institute of Quarrying commented 'it has been a real pleasure working with Dannika and the Tarmac team through this whole process and even more rewarding seeing the tangible benefits being put into place and seeing first-hand the rewards that they clearly reap especially the true recognition that our professional people deserve.