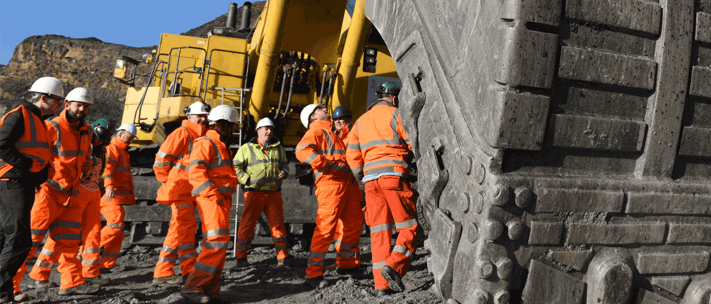 University of Derby students will today embark on a five day UK study tour with the Institute of Quarrying (IQ), visiting a number of different mineral extraction and processing sites across the West Country as part of their studies.

The 23 students, all studying on Mineral Products courses at the university, will travel to a number of different sites across the region, each focusing on a different aspect of mineral extraction. Highlights of the tour include two of the largest limestone quarries in the UK, an underground mine and a historic brickworks site.
Julian Smallshaw, Head of Educational Development, IQ, says: "It's absolutely fantastic to see such enthusiasm from the Mineral Products students, which resulted in a very oversubscribed event. The tour covers a wide variety of topic areas and lots of different aspects of the industry that will support the different courses the students are studying.
"We start the tour by visiting two of the largest limestone quarries in the UK; Torr Works and Whatley Quarry, looking at restoration, geology, and primary processing. Then we move on to Bath to visit an underground mine to look at how they extract the dimension stone, before heading to Hinkley Point C Power Station for a focus on civil engineering.
"Next is Moons Hill, a basalt quarry, looking at extraction processing and asphalt production before finishing at the historic Cattybrook Brickworks to experience how they manufacture different types of bricks.
"It's going to be a whirlwind five days but I look forward to the students experiencing such a multifaceted insight into the industry, which will provide invaluable support to their studies".
The IQ study tour takes place 27 - 31 March. To keep up with any updates follow @IQ_UK on Twitter.