Our globally recognised training, education and qualifications can be delivered at venues to suit you.
IQ has been supporting the industry with recognised industry specific qualifications since 1949. We work tirelessly in developing our qualifications and raising standards to meet the needs of an ever-changing industry.
Our training and qualifications are recognised in many countries around the world and we have developed flexible learning formats to meet the needs of both the individuals and operators. We can help you define your career with our educational programmes, all of which are linked into the IQ Skills Wheel.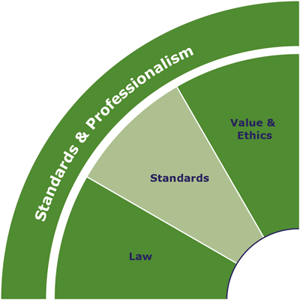 The key regulations and standards that affect the quarrying and mineral extractives industries.
Environmental Awareness (available as an in-house company course)
Providing the knowledge to understand common non-compliance issues and confidence in implementing site management control measures, the course provides a solid knowledge base to those who contribute to their site environmental and sustainability standards (i.e. 14001 2015).
Quarries Regulations 1999 (available as an in-house company course)
An interactive day that focuses on teaching you how to work with and interpret the Quarry Regulations and ACoP 1999. The course will go through important regulations and teach you how to adapt your site to meet the required standards.
Level 3 Certificate SHE Knowledge
Our Level 3 Certificate has been developed to provide an in-depth understanding of essential elements required for an individual's career development in the extractives and mineral processing industries.
It delivers a firm foundation of knowledge in key elements of Safety, Health and Environmental processes and procedures, alongside additional complimentary key areas such as leadership and communication techniques and theory.
It is designed to cover the majority of knowledge in the SHE Level 4 qualification and is a natural first step for personnel aspiring to become supervisors or foremen.
Aimed for upcoming Managers and Supervisors looking to promote their development in readiness for future leadership roles.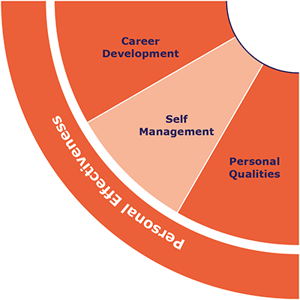 Successful professionals are aware of their own personal attributes and how to develop their skills in different areas.
ILM Level 3 Certificate in Leadership & Management Practice (Extractives Pathway)
Ensuring good practice in people and site management provides a safer and more efficient workforce, in addition to teams who can perform to the technical and competence requirements of the business.
Our Level 3 Certificate in Leadership and Management Practice provides an internationally recognised qualification with an extractives pathway to assist learners develop skills and techniques to effectively lead, supervise and manage workplace behaviour.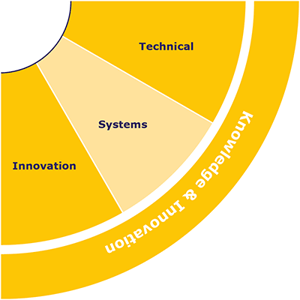 Latest guidance and information on all sorts of operational issues as well as strategic and general management advice.
Mineral Planning for Mineral Planners
Developed in conjunction with Mineral Planners and filling the fundamental training gap in the vocation, our blended training programme takes place over six months and is underpinned with high quality online learning content, supported by a one-day face-to-face workshop & site visit.
The course provides a solid knowledgebase to further an individual's understanding in the core subject area, whilst additionally developing an awareness of complementary areas, including restoration techniques and environmental awareness.
Aimed at Mineral Planners and those involved in resource and estate planning.
Introduction to Aggregates, Crushing & Screening
Providing a good grounding in all aspects of crushing and screening. The course covers crushers, screening, feeders, washing & primary separation, in addition to an introduction to mineral products and geology.
Also aimed at those who would like to understand the principles of the quarry processes.
Geotechnical Awareness (available as an in-house company course)
Bespoke course for a particular audience. Aspect of geotechnical learning will include study of slope stability, rules and regulations, understanding of geotechnical assessments and pit design.
Our Managing Safety in Quarries course can be provided as face-to-face training or a blended training programme. The content spectrum covers Health and Safety in quarries, workplace regulations, safe systems of work, lone working, emergency planning procedures and incident investigation.
Provided as face-to-face training or as a blended learning programme. Our Managing Health in Quarries course covers hazardous substances, health surveillance, COSHH (control of substances hazardous to health), first aid regulations, noise in the workplace and monitoring the workplace environment.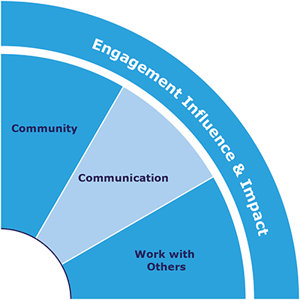 How quarrying and mineral extractives professionals work within teams and within their wider communities.
Train the Trainer &

Presentation Skills
Preparing the new trainers to deliver programmes or teach a more fundamental Safety Health and Environmental programme at a lower level to operatives. Content covered includes presentations skills, understand the difference between training and presenting information, planning & preparation, and performance & evaluation.