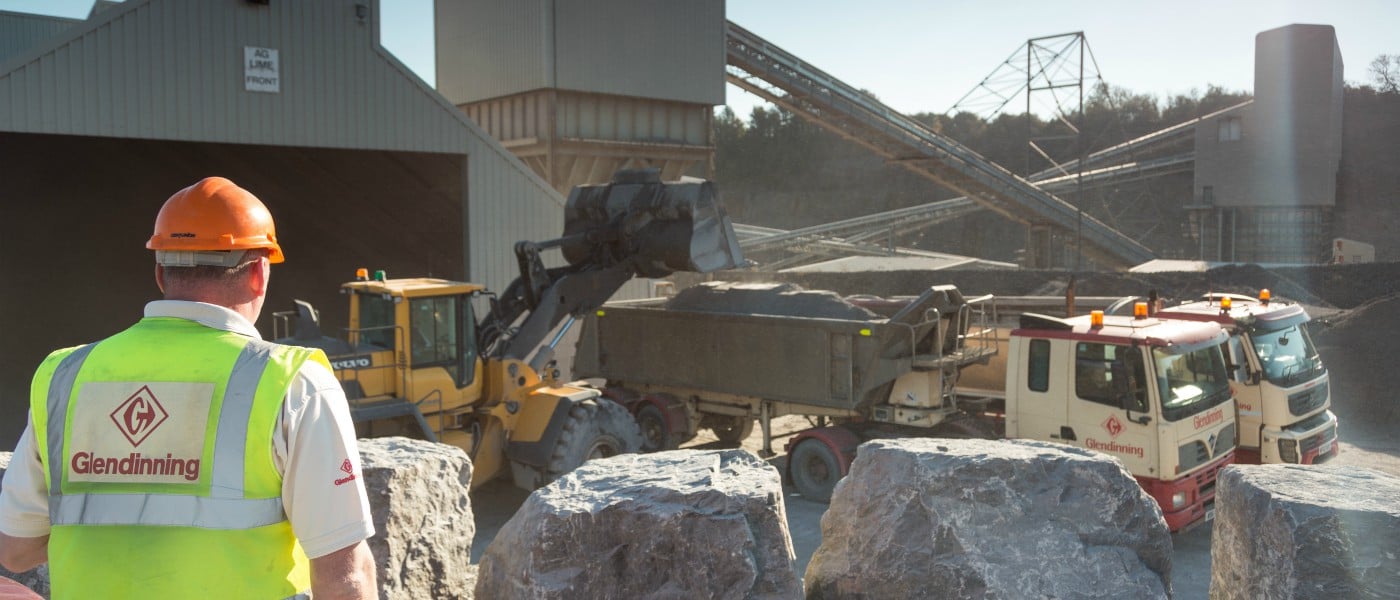 As members of the Institute of Quarrying (IQ) we focus heavily on the need for competence, both for ourselves and our colleagues. It is a core principle in supporting our efforts to improve in priority areas such as health, safety and well-being. As professionals we should all know our responsibilities from the regulatory perspective and it is critical that we all continue to meet those obligations.

For the industry to be truly effective and efficient our competency goes beyond compliance. In my previous columns I have highlighted the need for us to look to the future and ensure we develop our skills to meet the changes in our working environment.

We know that all organisations, regardless of whether they are large or small, need to invest in delivering competent people. We also know that this can be challenging both in terms of the time lost and the financial commitment involved. Balancing the upfront 'cost' of training and providing cover for those attending courses against the long term return can be difficult to quantify, especially in a tough economic climate.

Trying to define competence can lead to long discussions with a range of opinions about what it means to be competent; how it is achieved and how it is measured? As the professional membership body for the sector we understand there are many relevant routes to competence involving combinations of education, training and experience.

The IQ has a proud heritage through its branch network of providing continuing professional development (CPD) events and activities that support members in maintaining competence throughout their careers. Through our auditing of member CPD activities we can provide greater confidence to them and their employers of their commitment to keeping abreast with the changes in the industry.

There are many examples from across the industry of how different organisations have approached this in ways that are appropriate for their operational context.

At our Fellow's Lunch last year we celebrated the achievements of our University of Derby apprentices and students from Tarmac, Aggregate Industries and Brett amongst others. That was a particularly proud day for me as we recognised Robin Gillespie from Hanson for his achievement in attaining the first 1st Class Honours Degree in Minerals Management. The investment in supporting Robin has led to a tangible financial benefit for the company that encompasses and moves beyond the risk management agenda.

Through Robin's project looking at the benefits of using electronic delay detonators (EDD) versus pyrotechnic detonators (Nonel) for quarry blasting, real cost savings have been found for the company. We know from the University that similar benefits have been realised from the other graduates.

In recent months the IQ has been working with a cohort of SME's in Cornwall delivering the Level 3 SHE qualification. Supporting team development at these organisations, not only through formal training but linking them with the Devon and Cornwall branch activities such as the Health and Safety day, helps to build a sustainable route to developing and maintaining their knowledge.

Supporting and investing in developing innovation across the industry will only make us more resilient and able to maximise the opportunities the future brings. There is support available from a wide range of sources to help us develop and maintain competent people no matter what our situation is, so there should be no excuse for any of us to not get involved.

When we think about competence we need to continue to understand its value and the long term benefits we reap from it as an industry.