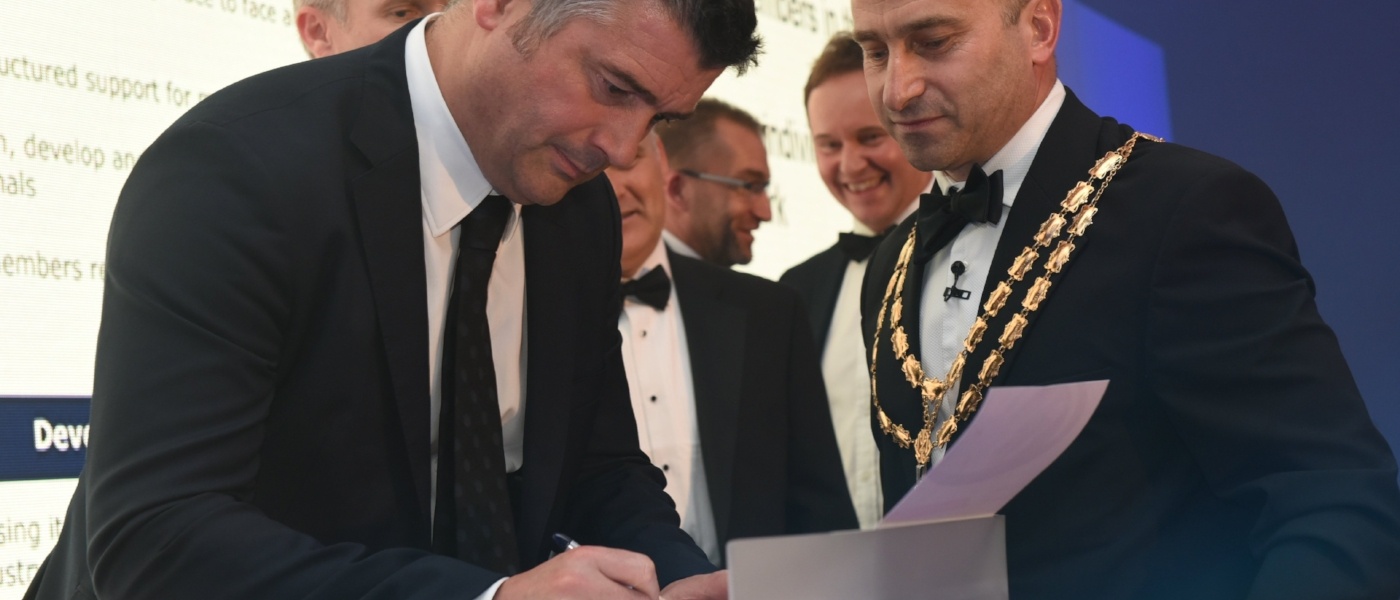 For all those who joined us at this year's Centenary Conference at The Belfry, it was an extra-special occasion marking 100 years of the Institute of Quarrying. Conference itself provided much food for thought about the softer issues affecting our industry – from men's health to sustainability. Later in the day, our Centenary Dinner delivered a fantastic evening of achievement awards, inspirational guest speakers, fine dining and great company.
Celebrations aside, it has been humbling to be President in this landmark year. Our duty has been to celebrate how far we have come as an industry and an institute, yet I am ever mindful of looking to the future. So, it was with great personal pride that we unveiled our new 'Centennial Pledge' during the Centenary Dinner.
The Centennial Pledge is a two-way initiative that we have developed in consultation with businesses representing both smaller, independent operators and large multinationals.
So, what does this 'Pledge' look like? We want to encourage more young people to look at mineral extractives as an attractive career choice. That starts with focusing on new entrants to our industry, providing best-in-class support and resources for students, apprentices and graduates alike. We are also committed to enabling progression and will be actively developing networking forums, mentoring and a more structured pathway to achieve membership status.
The Pledge is also about sharing best practice across our industry so that we can all learn from excellence. We will use new technologies to enable virtual face-to-face forums, not just here in the UK but globally, so that we can learn from our peers wherever they may be. Plus, we will be consulting on, developing and shaping new technical guidance for professionals.
As I already mentioned, this is a two-way street. Of equal importance, the Pledge is a solid commitment from industry to support us and the Institute's mission.
What was most compelling about the launch at conference was our industry's appetite for the Pledge. At launch we had more than 10 organizations eager to sign-up. As you would expect, the list includes the major operators Aggregate Industries, CEMEX UK, Hanson UK and Tarmac, but alongside them we gained immediate commitment from EPC-UK, FCC Environment, Grundon, Longcliffe Calcium Carbonates, Raymond Brown and Sibelco, as well as independents Glendinning and John Wainwright & Co.
This year has been one that will live long in the memory of all those who have participated in the raft of centenary activities – from the IQ Quarry Garden at RHS Chatsworth and the gathering of past presidents, to our Inspiring for Generations conference. But what I truly hope is that our Centennial Pledge will deliver the lasting legacy that this landmark year deserves; that is, providing the foundations for a sustainable and successful industry with a commitment to take us all forward.