It is hard to believe we have already entered the second half of the year. The first six months of 2020 has been an extraordinary period that will continue to affect how we live our lives well beyond the next few months and years.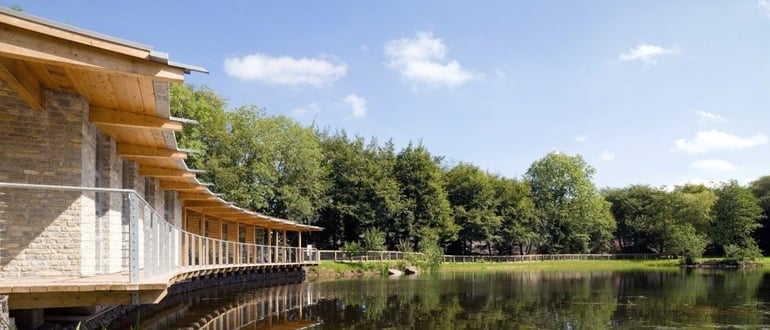 Thankfully in many regions afflicted by Covid-19 it appears that the initial peak has passed and over the last few weeks there has been a gradual move to bring some form of normality back to communities and businesses.
However, we are all aware that there may be further spikes in cases and until a long-term solution is found, the pandemic will continue to dominate much of our day to day activities.
What we can be sure of is that, as members of the Institute and everyone working in our sector, we will play a key role in rebuilding our national economy and supporting our local communities both in the short and long term.
When the Institute launched its 5-year strategy back in 2018, one of the key pillars was to support the industry in delivering a sustainable future. Being a sustainable sector means that as an industry we embrace innovation, technology and as IQ members, you have a key role in making that future happen.
In amongst the headlines of recent months, there has been a lot of discussion about the opportunities to accelerate the country's ambitions towards a low carbon economy and driving more effective management of our natural capital.
As professionals and as a sector, we are beginning to embrace the opportunities that technology presents in helping to transition to a low carbon approach. Examples include switching to more efficient and cleaner technologies to support our processes, and developments in the use of recycled materials. Even though forced upon us to some extent, embracing the likes of Zoom or Teams instead of travelling to meetings is helping the sector better manage its employee's mileage as well as their time
There are many examples – big and small – that signal a clear indication of our intent. Of course, there is more to do but we should be proud of our achievements so far.
Of course, the other significant impact that our industry makes towards building sustainable futures is our commitment to restoring sites to a high level of biological value at the end of their operational life. The pages of QMJ regularly provide updates on a range of such projects alongside the cases highlighted through the restoration and biodiversity awards held by the MPA.
This is an agenda that will continue to be important now and in the future. It will be critical to demonstrate how we meet our responsibilities to the environment and the communities we serve to the following generations of IQ members.
In the meantime, whilst we begin to look forward and plan our next steps, it is vital that we keep focussed on the here and now. Let's ensure that measures are implemented to enable as many of us and our colleagues return to work quickly and in the safest way possible.
As ever stay safe and take care.