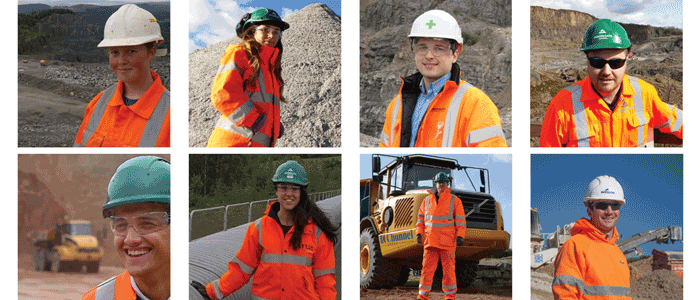 In my last column, I outlined a number of the approaches and activities to drive innovation that the industry and IQ have undertaken over the years. Rapid advances in technology, and its application to what we do, means we are now facing unprecedented changes in the way we work.
We are all aware that there is a genuine need to build a stronger pipeline of new talent into our industry at all levels. Like many other industries, we are facing a skills gap which threatens the capability of our industry to develop and thrive in the coming years. This presents us with a tremendous collective opportunity to grow a diverse and inclusive workforce to meet the challenge head on, building a resilient and flexible industry.
The focus on the need for capital investment in machinery and tools to drive more effective, efficient and safer working environments is understandable and the calculation of ROI is easily understood. As an industry there is also a recognition of the need to invest in our people, but this can be harder to quantify in such a clear cut manner.
Ensuring there is a clear strategy and approach to diversity and inclusion brings real tangible benefits to all organisations in numerous ways. Most obviously, greater diversity delivers a more innovative and creative organisation. It brings together those with differing backgrounds and experiences to share their perspective, delivering better outcomes.
In turn, this has led to higher performing and more profitable businesses with a workforce who are more motivated and engaged, with a greater commitment to the business. The McKinsey report 'delivering through diversity' published in 2018, showed that organisations with the best performance in gender diversity were 21 per cent more likely to have above-average profitability.
How we define ourselves as an inclusive organisation can often be subjective, with a range of interpretations. What we really want to achieve is an open and fair industry, creating an environment where individuals feel valued and empowered in their respective roles. IQ has long recognised this, and it is a consistent thread throughout the criteria of our Skills Wheel.
For many, our organisations have their own programmes and initiatives in place to support such activities, but as members and individuals, we have our part to play too. We can be proactive champions in supporting those initiatives with colleagues, ensuring the principals are delivered into real outcomes.
IQ is committed to promoting our industry to the next generation through a range of activities. These include supporting the 'Minerals Matter' campaign, alongside other industry stakeholders, and our Quarry Faces initiative, showcasing different people within our industry.
There is much more that we can do collectively and later this year will see the roll out of our mentoring scheme, using the incredible knowledge and experience of our existing members to support those coming into the profession.
We know from industry statistics that like many other sectors we need to significantly improve the diversity of the workforce as a whole. What I am sure of, is that collectively we have the will and the means to ensure that happens and IQ is committed to playing its part in its successful delivery.