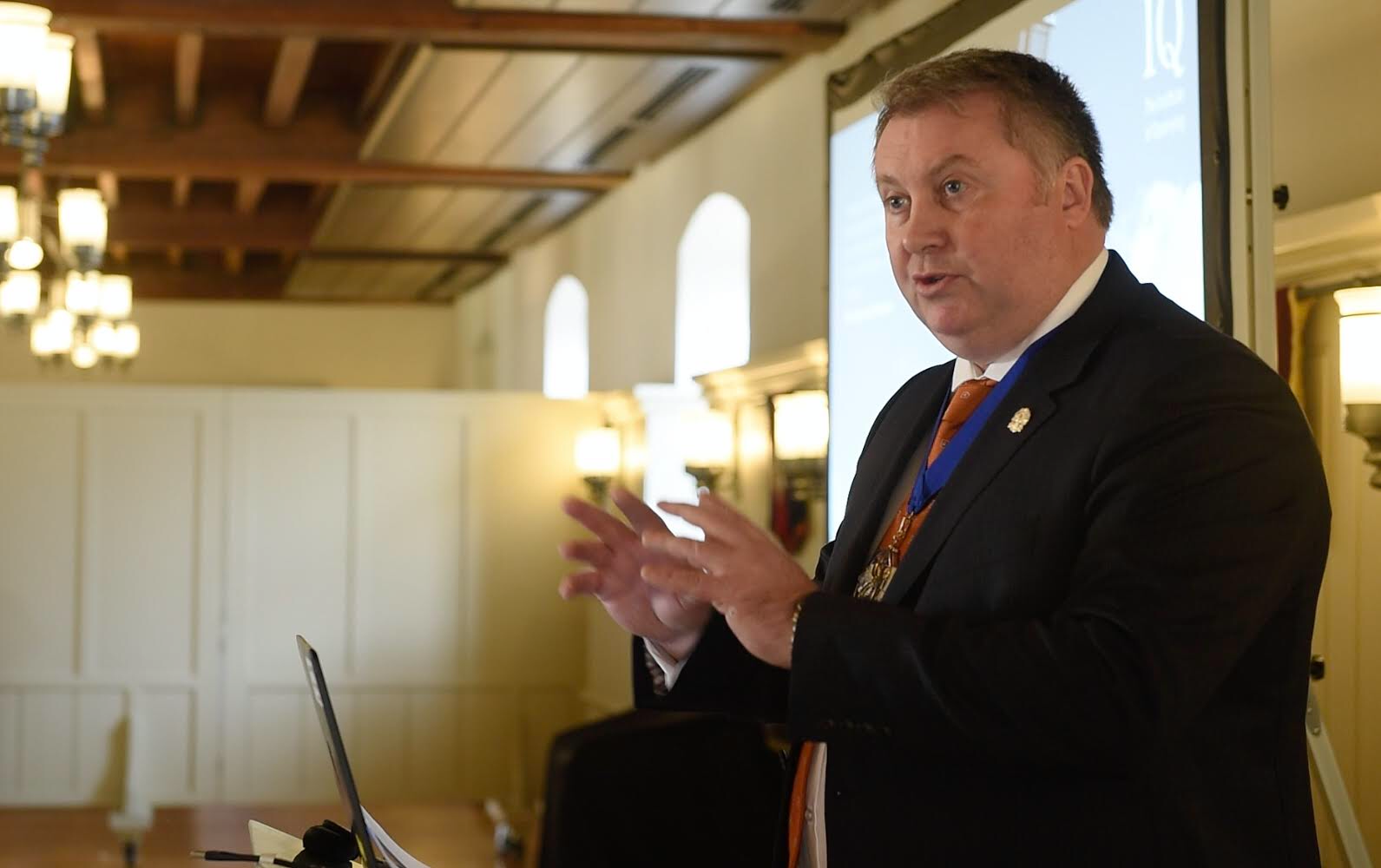 As I reach the end of my term as IQ President, I cannot believe how quickly the time as flown. It seems like just a few months ago that I came into office.
In fact, it's incredible that this part of my journey started 6 years ago when I joined the IQ Board of Trustees and moved through the Vice Chair position, to Chairman and ultimately President.
But my relationship with IQ stretches back much further than that.
I always knew how much the Institute delivered for its members. I experienced this first hand as a member and I saw the support and development it gave to its members, many of whom are my colleagues, peers and friends.
Within my home branch, South Wales, I held most of the branch officer positions. Knowing the work involved in making a branch successful, I wanted to ensure that effort was understood within IQ. So I joined the national committee, the IQ Council, to represent not just the South Wales members and it's committee, but to support all IQ members and branch volunteers.
My time on Council, and later the Board, has given me deeper appreciation of the work done by the Institute as a whole.
We should all be proud of what we have in IQ. We must continue to work hard to grow the Institutes reach. It is a critical foundation upon which the industry is built.
At its core, its mission is to promote the positive impact of the industry, the career opportunities available and support the professionals working within it. At every IQ board meeting I have attended this is the key focus of each person present.
When I think of what has been achieved over recent years, it has required vision, patience and teamwork.
Every year we see new, progressive initiatives rolled out, each one designed to deliver on our core mission. With each initiative, product development or campaign there has been a serious amount of work by IQ Board, Council and the team at Nottingham.
In fact, the groundwork for these initiatives can take 2-5 years or more. As committee members we know we are in post for just a moment in time. I believe our role is to be the custodian of the future vision based on the solid principles of the past.
These roles involve a large amount of personal time invested in attending meetings, calls and events. This comes on top of an ever-increasing work and travel schedule. Without the constant support of my wife Agatha and my daughter's, Sophie and Emily, I would not have been able to do it. I am so grateful, thank you.
The IQ Board is a focused and resilient group of highly respected industry individuals who work tirelessly to progress the goals of the Institute. I would like to offer sincere thanks to them for their unwavering and constant support.
I would also like to thank James and his team in Nottingham for the excellent support and guidance, whichever side of the Atlantic I found myself. James and the team have made it as easy as possible for me (but maybe not for them!). I am eternally grateful.
Finally, to be able to hand the chains of office and the Presidency over to Martin Riley is such a great thing for me. Martin has been a solid support to me for many years. I am very grateful. His experience and standing in the industry are unrivalled and I cannot think of a more fitting person to hold the office of President of the Institute of Quarrying. Congratulations Martin, I wish you the best of luck.
Holding the honour of President of The Institute of Quarrying has been the highlight of my career in the industry.
The Institute is in great health and will continue to flourish. All the best.