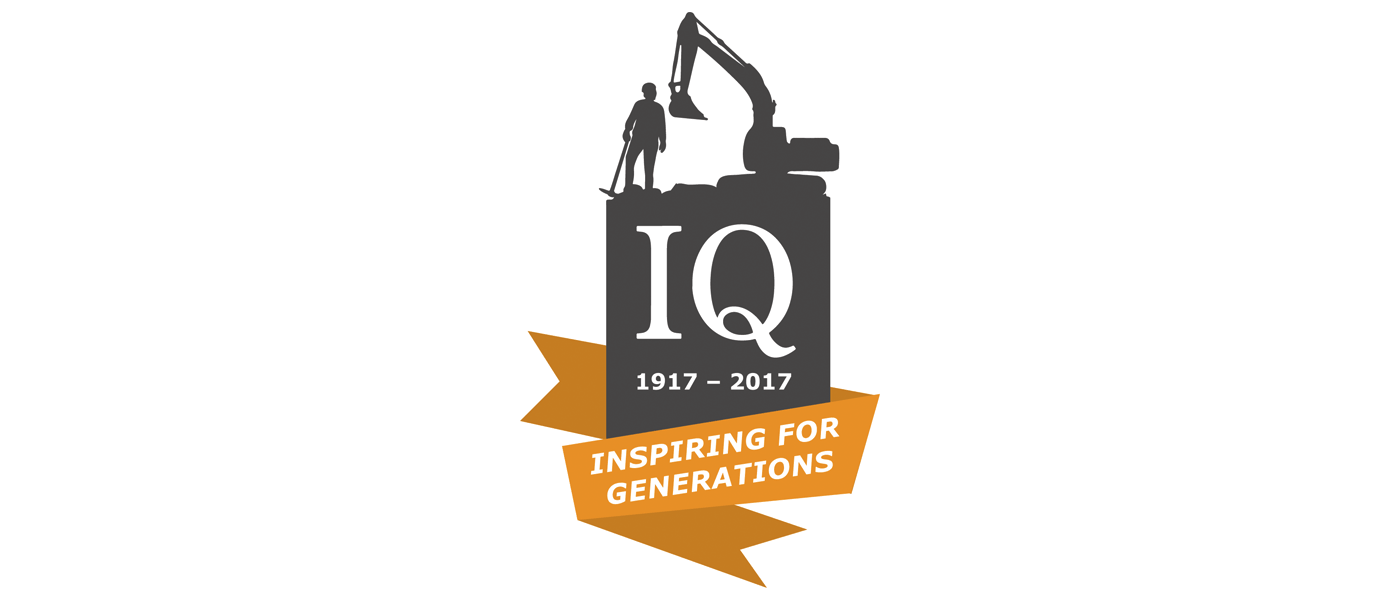 Our 'Inspiring for Generations' centenary conference takes place in the relaxing surroundings of The Belfry Hotel and Spa Resort in Sutton Coldfield on 19 October 2017. It's a far cry from the humble surroundings of the first meeting that took place 100 years ago in Caernarfon and reflects how far both the Institute and the mineral extractives sector have travelled.
Back in October 1917 the Institute came into being against the backdrop of war, during the week that saw the first Battle of Passchendaele at Ypres, in Belgium. It is testament to the vision of our founding fathers that, in such testing times, they recognized the importance of creating an industry body to professionalise practices and promote skills development.
We have made major leaps forward since 1917 and careers in mineral extractives are now more attractive than at any time since our inception. Our industry is now viewed in terms of technology, rather than manual labour. We attract highly skilled individuals, expert in their chosen fields. We are also committed to developing the skills of all who work in our sector so that we can truly claim to be the benchmark for global best practice.
All of these advances are down to the dedication, commitment, energy and enthusiasm of the people who have been involved in the Institute's operations stretching back to the dark days of World War I.
This year's conference theme, 'Inspiring for Generations', is a homage to our past and an acknowledgement of our role looking forward. The conference will be a great opportunity to meet up with faces old and new, to network and to learn from our inspiring guest speakers.
During our conference week, the final chapter in our centenary celebration Quarry Garden project will also take place. On 18 October a re-imagined version of the garden will be officially opened at the National Memorial Arboretum, in Staffordshire. The new design repurposes elements of the Quarry Garden, including the stunning Corten steel wall, the trees and many of the plants, as well as the beautiful Delabole Slate monoliths. It has always been our ambition to find a home for the garden. I can't think of a more appropriate setting as the National Memorial Arboretum is situated in a former quarry and alongside an operational site.
I personally look forward to catching up with colleagues from across our industry at the Conference and to celebrating the Institute's centenary by raising a glass at our industry dinner. I hope you will join me.