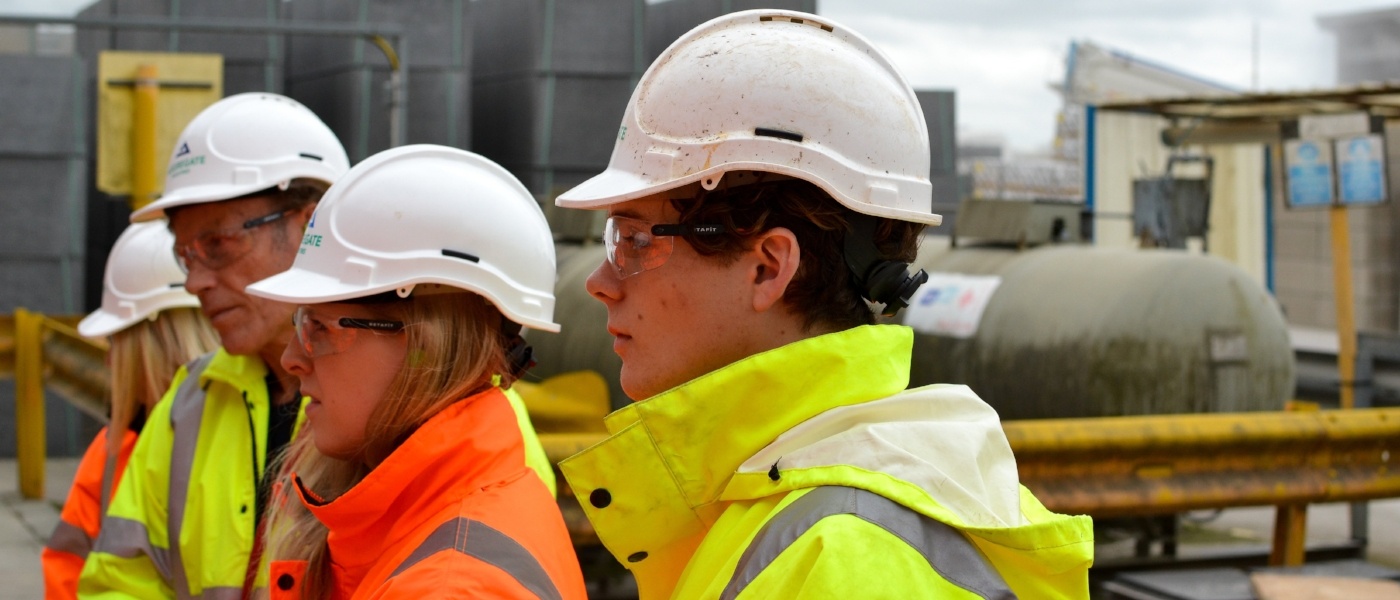 Like many, when the time came, I opted to take the traditional path into higher education, studying for my degree at the University of Hertfordshire and my PhD at the University of Bath, the latter supported by Aggregate Industries. But, given my time again, I've often thought that the apprenticeship pathway might have suited me better.
I'd have been in good company. Oscar-winning actor Michael Caine trained as a plumbing apprentice, whilst football's most successful manager, Sir Alex Ferguson, learned his trade as a shipyard apprentice. Then there's JCB chairman Lord Bamford, who heads up one of Britain's most successful family-owned businesses. He started out as an apprentice at agricultural equipment firm Massey Ferguson.
This year, National Apprenticeship Week celebrates its tenth anniversary, running from 6–10 March. Co-ordinated by the National Apprenticeship Service, the week celebrates the positive impact apprenticeships and traineeships have on individuals, businesses and the economy.
The mineral extractives sector is facing an acute skills issue, with an ageing workforce that desperately needs an injection of new blood. IQ is one of a number of stakeholders driving this forward, including MPQC's MP Futures – the standard setting organization (SSO) responsible for the quarrying, mineral products and mining sector, and the University of Derby.
IQ, the Concrete Society and the Road Surface Treatments Association are among the list of partners in the University of Derby's Centre for Mineral Products Professional Development. The Centre offers a Higher Apprenticeship in Mineral Products Technology. Apprentices get straight to work gaining vital industry experience with their employer, really getting under the skin of the business and developing a clear understanding of the wider industry landscape. What is more, they also earn a decent wage and study higher-level qualifications at the same time.
Having seen the programme, I think the blend of quality distance learning materials together with tutorials offers an excellent mix best suited to the demands of the industry today.
Apprenticeships are undergoing a resurgence under the current government. As employers, many of us will be aware of the Apprenticeship Levy being introduced in April 2017, at a rate of 0.5% of an employer's pay bill. A £15,000 allowance for employers will mean that the levy will only be paid on employers' pay bills over £3 million. That means less than 2% of UK employers will pay the levy. But it does demonstrate a wider commitment to developing the skills of our future workforce so that they are equipped to do the job.
So, I have to remind my older self that hindsight is, of course, a wonderful thing. The learning landscape has changed beyond recognition since I was a fresh-faced undergraduate. I consider apprenticeships now in the context of today's university fees and the financial indebtedness that faces a whole generation of young people. They provide the opportunity to acquire skills that are relevant to your chosen job, earning while you learn and opening up clear pathways to career progression. What is not to like?