We start the month of June with a stark reminder of just how much has changed for everyone over the last few months. Under normal circumstances this column would have been looking forward to Hillhead and the opportunity to meet up with colleagues past and present. We would also have been welcoming around 20,000 people from around the world to share in the latest developments in equipment and technology.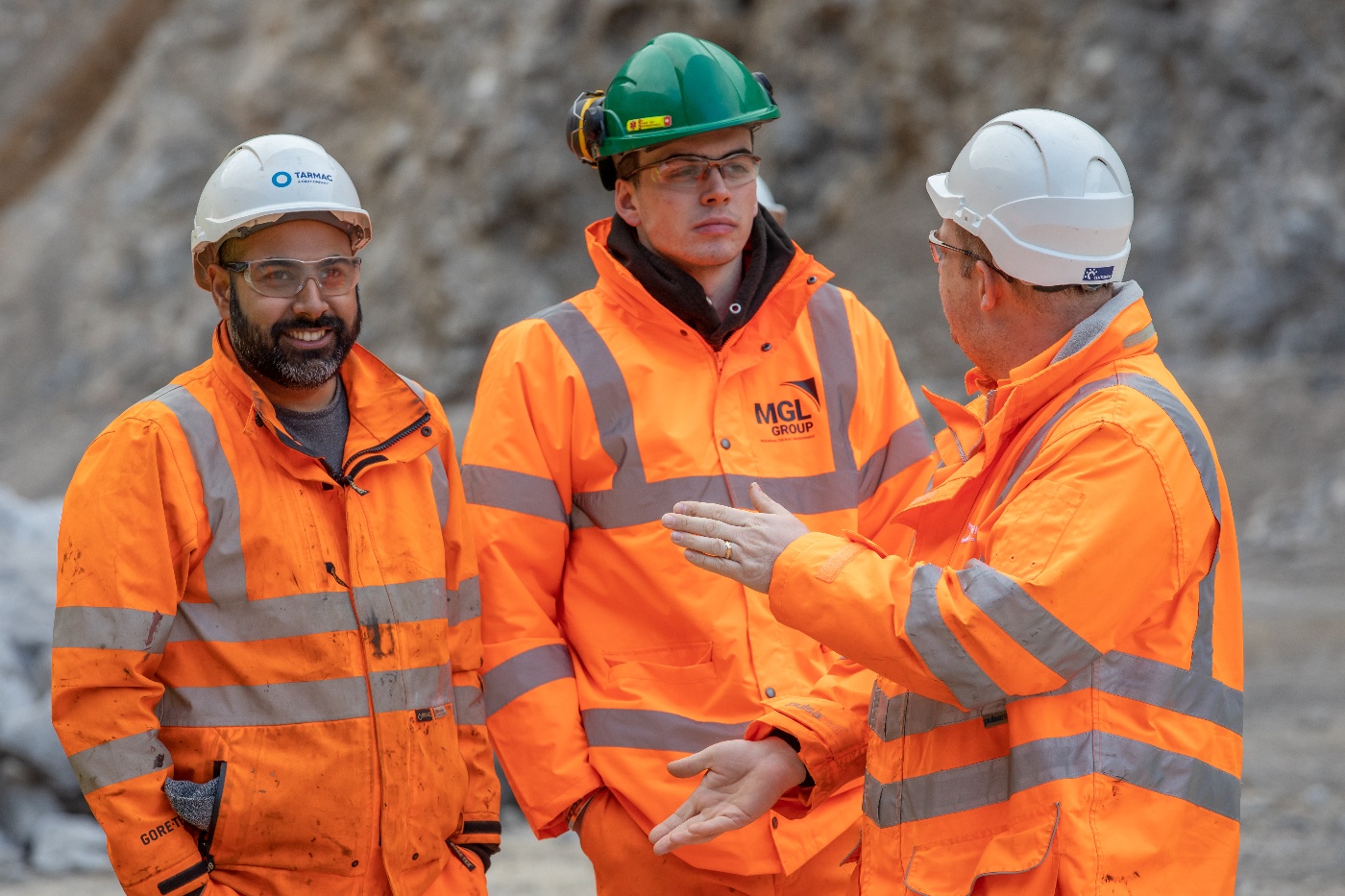 Like many other events Hillhead will now be held next year and it will still provide a great focal point for the industry to look forward to.
Even while this column is being written there are signs of countries, communities and our industry taking the first tentative steps towards lower restrictions in how we live and operate. The situation will remain fluid and there are likely to be continued challenges along the way over the next few months and even years.
As an industry and a profession, we have been and will continue to adapt what we do to meet with official guidelines and ensure that we support our colleagues in delivering key products into the economy in the best way possible. Ensuring that we make health, safety and wellbeing of our people the priority during this period.
At the outset of the Covid-19 pandemic I highlighted that as professionals it is important that we use our skills, experience and knowledge to help steer our way through the situation. As we see activity begin to pick up across the industry this will be even more important than ever.
Many, if not all, of our industry's operators have already produced guidance and support for working safely in terms of social distancing and other key measures specifically relating to Covd-19. The industry also has resources in the form of excellent guidance from the MPA to support managers and employees in our sector alongside the wider advice from the HSE.
During this period IQ has kept working to support members both in their day to day activities and through the IQBF fund for those who have been directly affected by the pandemic and we will continue to do so.
Whilst our physical events have been halted, we have continued to work with our branches to help deliver useful information for members. In the last month we have delivered online presentations on HSE hot topics and mental health awareness.
We have also brought forward the launch of our members app – IQ Connect – to help members access key resources and information. I am pleased to say that the early feedback from users has been very positive. If you haven't already, I urge you to download IQ Connect as it will become an indispensable tool for all members.
The app is intended to be a global resource hub of information for members that will continue to grow and be developed. It provides individual users links to IQ information but also curates advice and guides from other organisations to help provide a simple point of access to key information no matter where you are.
When we launched our strategy for the Institute back in 2018, we identified the need to drive understanding and adoption of technology across the sector, the app is a sign of our commitment to play our part in delivering on that agenda.
As always in these uncertain times I wish you, your families and colleagues well. Stay safe.