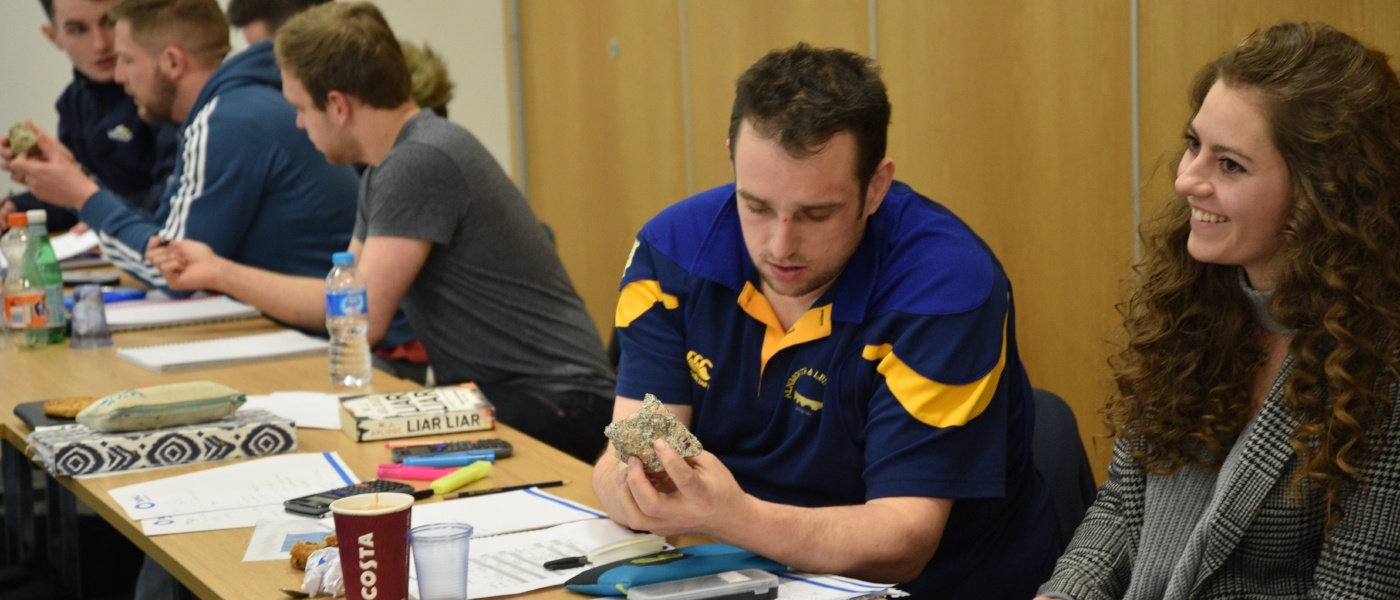 We are all bombarded every day by new technology and new working practices. Without acknowledging it, each of us engages in daily personal development that enables us to keep our heads above the flood waters of modern-day life. That ever-increasing speed of change also interfaces with our work lives, whether we like it or not. It is the role of a professional body such as IQ to help us to be better-equipped employers and employees.
As an institute, we exist to promote the professionalism of people working within the quarrying and mineral extractive industries. We achieve this by encouraging our members to undertake and maintain continuous professional development. Alongside this, we ensure all qualifications and knowledge of best practices sourced via the IQ are up to date and aligned with current operational best practices.
Continuing professional development (CPD) is not a concentrated period of training and learning, or a short series of examinations to achieve a quick 'top-up'; it is a lifelong process of ongoing professional development. Any academic or vocational qualifications previously gained – while showing that knowledge and skill requirements have been met at a certain point in time – must be kept up to date with current knowledge and processes.
CPD not only serves as a way to top-up the knowledge and educational aspects of working in the mineral extractive industries, but also as a method of personal growth as a professional. By setting yourself goals and priorities, you take control of your own personal development. The CPD you do is yours – you own it and you are doing it for yourself, to advance your career as a quarrying professional.
One of the key programmes IQ has in place to support its members' CPD is the Skills Wheel, which was launched at Hillhead last year. The Skills Wheel consists of four core areas of knowledge that all employees should aim to develop as part of their commitment to lifelong learning: Knowledge and Innovation; Standards and Professionalism; Engagement, Influence and Impact; and Personal Effectiveness.
There are many different forms of CPD-based learning, some of which can be done on the job and some of which you can do in your own time. Examples of activities that qualify as CPD hours include training courses, mentoring, toolbox talks, seminars, conferences and, of course, IQ technical evenings. Also, do not overlook experiences that are outside your 'normal' job – such as undertaking voluntary roles that stretch your organizational or communication skills. There is no better example than getting involved on the committee of your local IQ branch! Members can track their progress through IQ's bespoke CPD recording app, which provides a simple yet intuitive way to easily record CPD and submit activity in a central place.
The IQ Training Academy opens further opportunities for IQ members who would like to build on their personal professional development. Launched in 2016, it is a 'centre of excellence' for people working in the sector to access relevant and rigorous continuous professional development. More than 200 industry-specific development modules have been created by IQ, covering professional development at all levels – from operations management to site operatives.
This extensive list of CPD opportunities and programmes underpins IQ's overarching ambition, which is to deliver better skilled employees working in the minerals, quarrying and extractives industries. Through CPD, quarrying professionals can achieve this at all levels throughout their career, from gaining initial industry knowledge and experience to building on this and managing personal progress. It is the key to developing a highly professional workforce for the future of our industry.