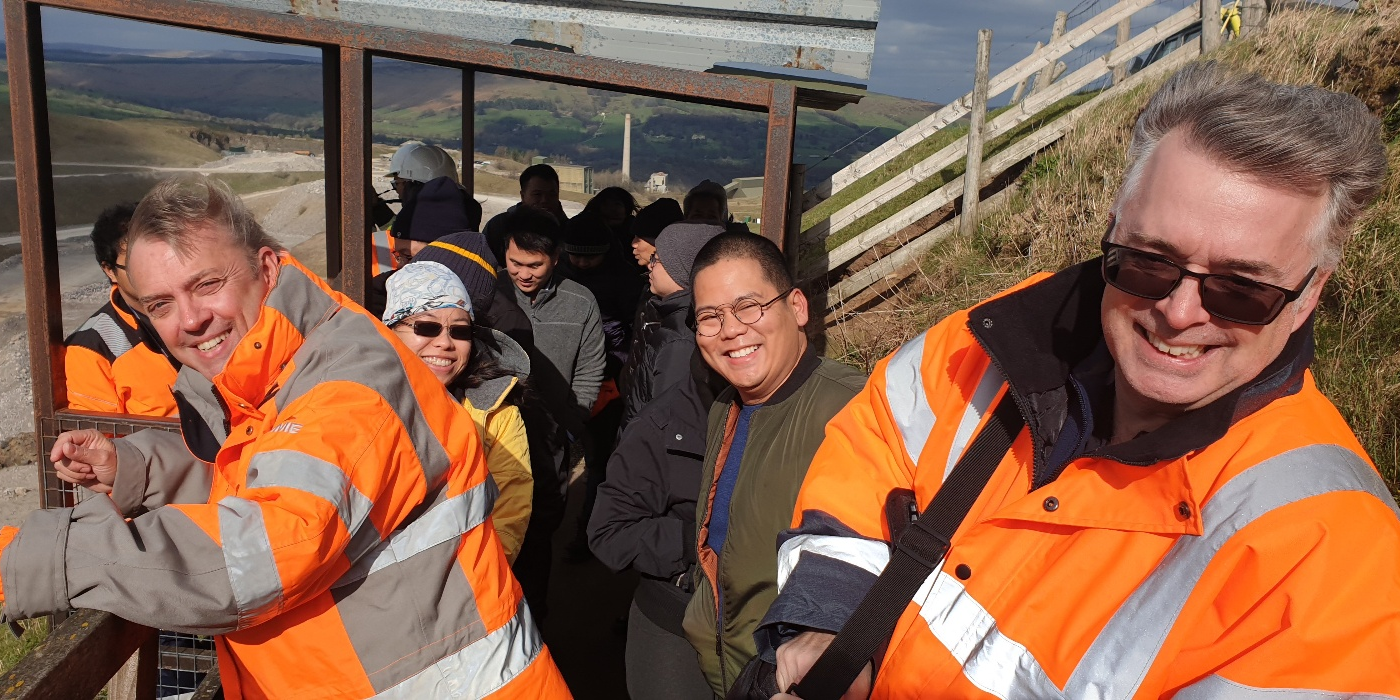 Every now and again it's worth taking time to reflect that what each of us does in our daily jobs plays a small but important part in a much bigger global industry and profession, driving social and economic development and growth.
I am very privileged, both in my working life and as IQ President, to have the opportunity to work and travel internationally. This has helped shape how I view our industry, providing me with invaluable insight into the myriad of differences depending on where you find yourself around the world.

Advances in our industry continue to gather pace, with technology taking a lead in many aspects of our work. Just a casual glance through last month's Quarry Management provides examples of the developments our supply chains are delivering into the industry. New software maximises data from vehicle telemetry, improving efficiency, whilst the prospect of fully automated sites is no longer a pipe dream but an operational reality. We are experiencing innovation on an unprecedented scale. The skills and knowledge we need for the future generations of workers are changing and IQ is perfectly placed to support that transition.
I have been fortunate to see new ideas and approaches being adopted in businesses in Europe, North America, South Africa, Australia and New Zealand, driven by talented young people empowered to question and challenge the way we do things.
In early August I spent some time with a group of interns in North America and during discussions one of them said something that really resonated with me. She said she was so excited for the future of our industry because of the pace of change it is going through and she was happy she was going to and be part of 'the jump'. I had an idea of what she meant but I wanted to clarify. She described 'the jump' as how the industry will develop exponentially as it embraces digitalization and how the future leaders of her generation and beyond are fully prepared and ready to grasp the developments and make 'the jump'.
In our data enabled society where social media has created an open platform for all to network experiences and knowledge, it is likely that the industry's emerging talent shares the same thoughts and expectations. If our future leaders are thinking this way, I am confident that they will use the tools available to them to foster and share innovation. Historically, the UK has often seen itself as an innovator, leading the development of practice and standards, especially in critical areas such as Health and Safety. Whilst this is true, my own experiences show that there is much that we can learn from our colleagues around the world in helping us take our industry into the next phase. To make 'the jump'.
This is where I believe IQ continues to provide value. We have an international membership base with expertise and experience on a global footing. The real strength of our organisation is our members and their knowledge and willingness to share it with others. If all business can be described as 'Glocal' , then certainly all learning is also 'Glocal'.
In meeting with my fellow presidents from our family of international institutes, I have the opportunity to hear and see how they are addressing similar challenges in the countries and regions they represent. As a group, we are committed to ensuring that collectively we support the drive for innovation and improvement where it is needed and that is the founding principle for the International Presidents' Fund.
The next step in our own innovation is to support our members, connecting in ways suited to the modern world at a global level. Work is underway to develop and launch new tools to support members in accessing information, sharing experiences with each other and we aim to have these in place at the beginning of the new year.