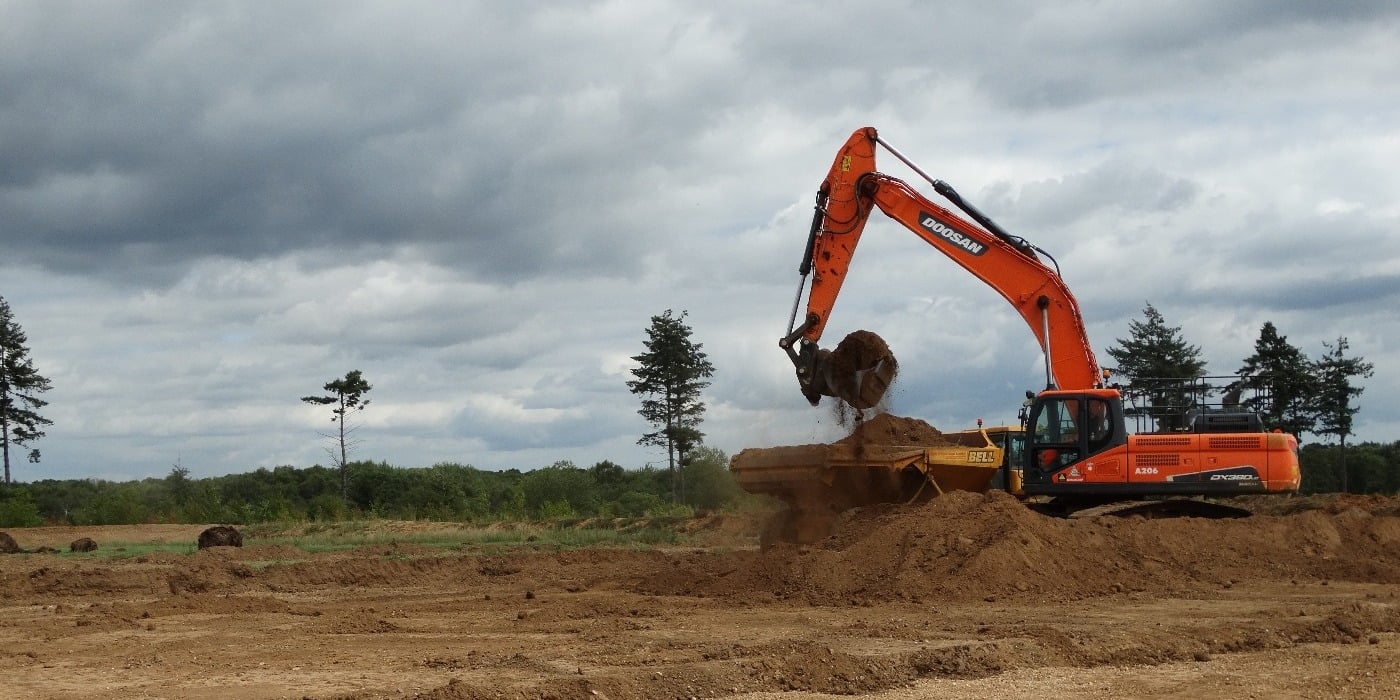 New Soils Guidance documents are available to download here
This newly updated guidance has been produced for managers of quarry operations, mineral planners, restoration specialists, consultants and earthmoving contractors, whilst its applications also extend to the civil engineering and wider construction sectors.
This updated publication 'Good Practice Guide for Handling Soils in Mineral Workings' succeeds Defra's 'Good Practice for Handling Soils'. Published in 2000, the guide was designed specifically to help the mineral industry and its contractors achieve a good standard of restoration when using various combinations of earth-moving machinery for soil stripping, storage and replacement.
An introduction to Soils Guidance, presented by Dr Neil Humphries, can viewed online here.
The full 162-page document contains the theory and knowledge of soils handling along with 15 detailed practical applications of best practice. It is an interactive pdf to easily navigate around the content:
Alternatively, individual sections of interest can be downloaded from the list below:
For more guidance and learning about the science of soils, visit the British Soil Science Society.
Do you have any feedback about the Soils Guidance?
We want to collect feedback from anyone who is using the soils guidance so we can improve future editions. If you would like to provide comments, please complete the short survey here.