Latest guidance and information on all sorts of operational issues as well as strategic and general management advice.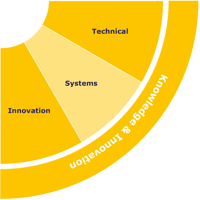 Mineral Planning for Mineral Planners
Developed in conjunction with Mineral Planners and filling the fundamental training gap in the vocation, our blended training programme takes place over six months and is underpinned with high quality online learning content, supported by a one-day face-to-face workshop & site visit.
The course provides a solid knowledge base to further an individual's understanding in the core subject area, whilst additionally developing an awareness of complementary areas, including restoration techniques and environmental awareness.
Aimed at Mineral Planners and those involved in resource and estate planning.
Introduction to Aggregates, Crushing & Screening
Providing a good grounding in all aspects of crushing and screening. The course covers crushers, screening, feeders, washing & primary separation, in addition to an introduction to mineral products and geology.
Also aimed at those who would like to understand the principles of the quarry processes.
Geotechnical Awareness
Bespoke course for a particular audience. Aspect of geotechnical learning will include study of slope stability, rules and regulations, understanding of geotechnical assessments and pit design.
Managing Safety
Our Managing Safety in Quarries course can be provided as face-to-face training or a blended training programme. The content spectrum covers Health and Safety in quarries, workplace regulations, safe systems of work, lone working, emergency planning procedures and incident investigation.
Managing Health
Provided as face-to-face training or as a blended learning programme. Our Managing Health in Quarries course covers hazardous substances, health surveillance, COSHH (control of substances hazardous to health), first aid regulations, noise in the workplace and monitoring the workplace environment.