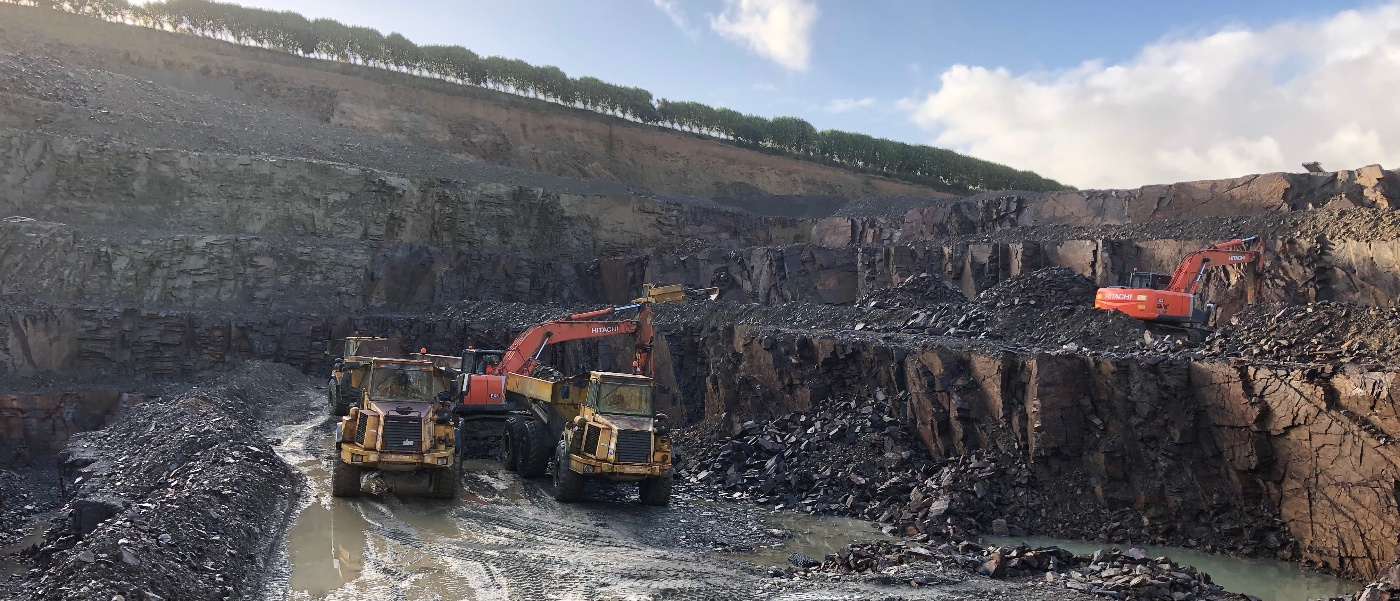 Minerals helping you work - Metals
The use of minerals in our daily lives has enabled us as a society to become more productive and to be able to create wealth. Minerals and metals have provided the tools to enable us to work smarter and harder.
There are metals all around us that have been part of our everyday environment for over 10,000 years, so familiar to us that they are given little thought as to how they are produced. Whilst modern processing methods are much improved from the medieval periods to which they can be traced, they are still ultimately produced from minerals that are extracted from the ground.

The Uses
Our place of work is further enhanced through tin, which is used in the window production process, copper to provide electricity and tungsten to provide the fluorescent lighting. Although lighting is increasingly turning to LED, this style of lighting is still dependent on quarried minerals.
We are also dependent on minerals for computers, mobile phones and all manner of electronic devices. Along with tin and copper, silver and gold are crucial in providing the electronic circuitry, transistors and circuitry required to make modern communication devices work.
As working life becomes increasingly dependent on technological machines and gadgets, the energy source that makes them work becomes important to ensure that they are reliable. Again minerals play their part by providing the lithium to make the batteries that powers this equipment.
Mineral Extraction and the Economy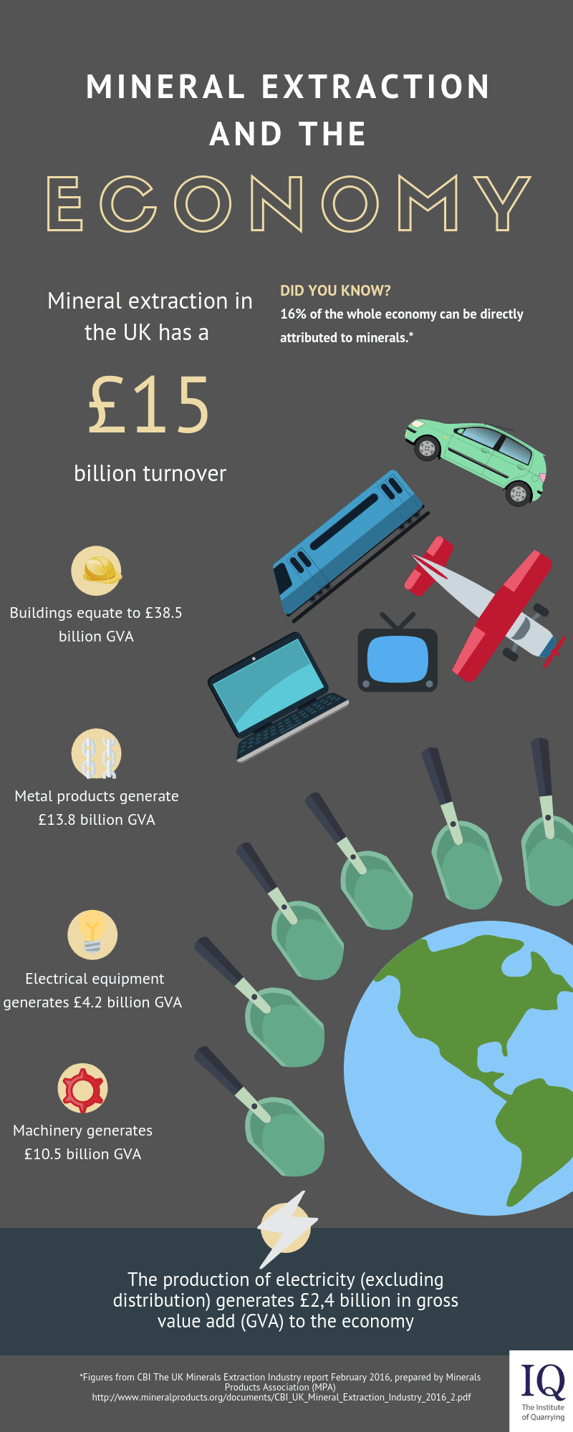 An example: Copper

Without minerals in our life, we would know very little about the world we live and work in. We have always been able to develop new products and find new ways of working that have benefited and advanced the lives of many in society. Through the use of minerals, we are now more productive and connected than at any point in history.
If you want to learn more about working with minerals then download our pamphlet that we produce for our Minerals Week, below. We have even more facts on more minerals in the pamphlet.
Fascinated by all the ways we use minerals in our lives and want to find out how you can be involved. We are always on the look out for new talent to support, recognise and train on their quarrying journey. Sound like something you would be interested in, visit our quarrying faces to have an insight into the lives of the people who get you your minerals.