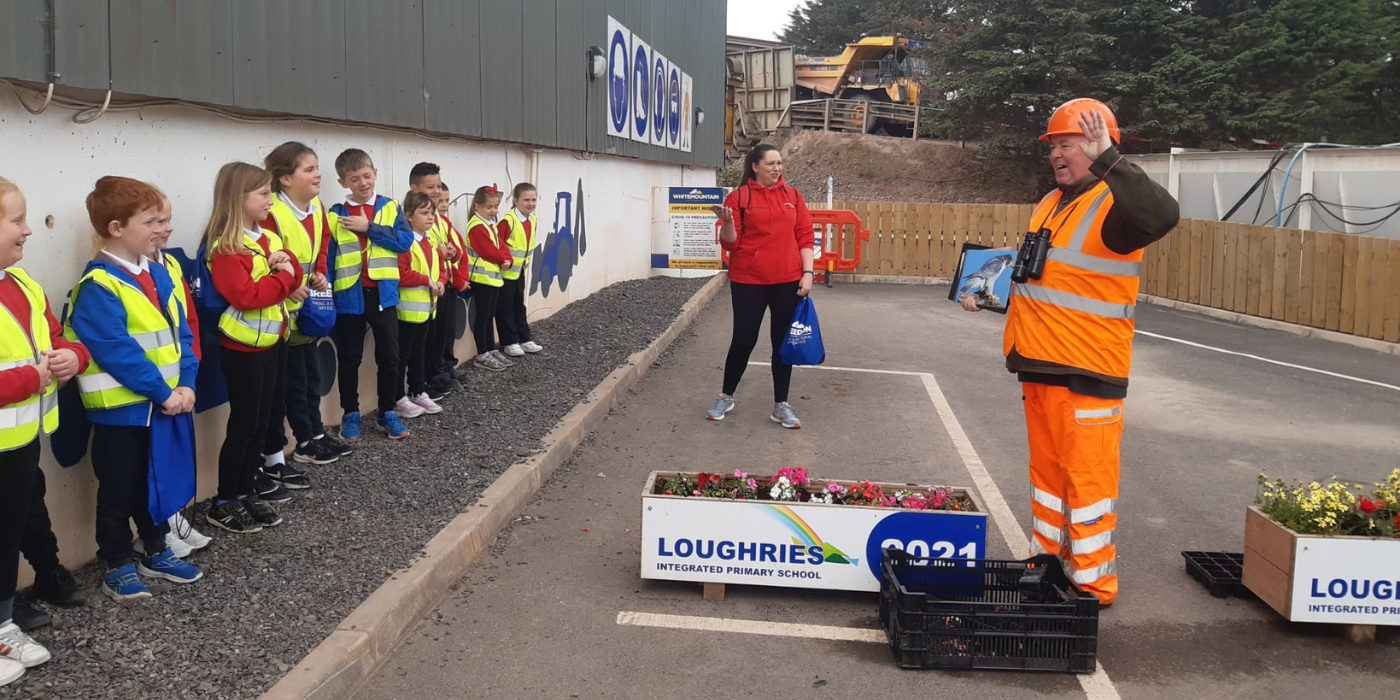 A party of 20 children from Loughries Integrated Primary School outside Newtownards in County Down made a return visit recently to Breedon's Ballystockart Quarry where they enjoyed an informative and instructive tour, hosted by Quarry Manager Pat O'Connor.

The school children have quickly become 'friends' with the team at the quarry; this was their third visit in as many years.

There were many highlights during the day, but probably the one that caught most of their attention was a visit to the quarry's beehives.

"We installed the beehives a while back and we are expecting to get our first honey any day now; the children were really fascinated by them as they could watch on safely from a nearby sheltered observation post. It gets its power from solar panels, so I was able to set up some cameras," comments Pat who adds that he and two other quarry employees are being trained up as beekeepers.

The children also had the opportunity to plant some trees, shrubs and flowers at the entrance to the quarry which prides itself on its environmentally friendly and sustainable approach to biodiversity, with ornithologists Aiden Creen and Debbie Nelson also on hand to show them some nesting birds.

Last year, the quarry took delivery of a new 60 tonne Komatsu 465 dumper and the children were over the moon to get their photographs taken with it – as they also did on their last visit!

Accompanied by three teachers, they also had the opportunity on a more serious note to learn about how dangerous quarries can be and why it is not a safe place for children to play.

"It's really good to have the opportunity to educate local children about operations within our company and open their minds to an industry which is so intrinsically linked to every aspect of their lives, with materials from quarries used to build, homes, schools and roads," says Pat, a quarry manager for more than 20 years, the last five with Whitemountain.
"We are also hoping to attract other schools who may have an interest in having a guided tour of our quarry, they just need to get in contact. We would be delighted to have them."