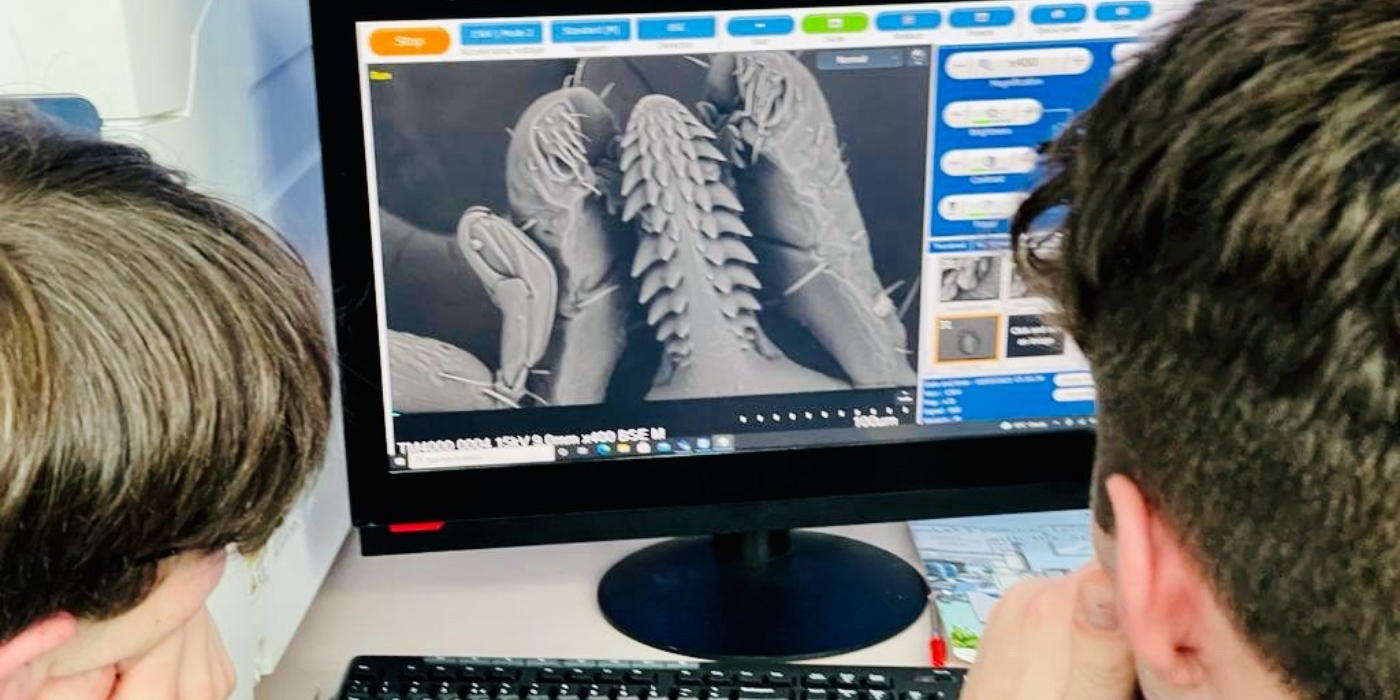 The quarrying and mineral products industry offers so much potential, with many individuals starting off at entry level and progressing up the career ladder to responsible roles managing people and processes; up to and including senior management and executive roles.The sector employs some 34,000 people, represents a 16 per cent share of the UK economy and is 2.5 times more productive than the UK average (The UK Mineral Extraction Industry, Confederation of British Industry, 2016). Despite all of this, there is still an ongoing challenge to attract young people into the industry.

Future-proofing the sector's ageing workforce and increasing educational pathways is high on the Institute of Quarrying's (IQ) agenda. It is an imperative that is being addressed across the industry as a priority.

James Thorne is CEO of IQ. He says: "As the professional body for the mineral extractives industry, IQ has a long history of providing respected and relevant training for the industry, with our suite of training programmes tailored to suit the different needs of learners. The variety of learning formats also deliver value to businesses.

"IQ has cemented a compelling partnership with the University of Derby Centre for Mineral Products Professional Development. Industry relevant qualifications - from higher apprenticeships to honours level degrees - with content and materials developed by IQ and delivered through the University for those working in the industry that are looking to build a long and fulfilling career within it. Using blended learning, the time spent away from work is minimised and learners can complete work-based projects, meaning learning is applied in the workplace straight away.

"Apprenticeship programmes are an increasingly popular pathway into the world of work, with many apprentices going on to enjoy successful careers at the highest levels. The quarrying sector is no different, with operators large and small welcoming the flexible approach to personal and professional development both in the workplace and classroom."

Apprenticeships are cementing the way
A report released by the Education & Skills Funding Agency revealed that a higher apprentice could earn £150,000 more on average over their lifetime compared to those with level 3 vocational qualifications.

The IQ's partnership with the University of Derby Centre for Mineral Products delivers a successful higher apprenticeships programme, with 70 per cent of students graduating with a distinction and 68 per cent going on to study at Minerals Management honours degree level.

Mark Osbaldeston is Head of the Centre for Mineral Products and a former apprentice himself: "The Mineral Products Centre at the University of Derby is renowned for delivering industry respected qualifications for the mineral extractives industry. The apprenticeship programme we offer is widely supported by all employers in the mineral extractives sector. From day one apprentices are gaining vital experience with their employer as well as getting to grips with the technical and operational aspects of the industry.

"On top of that, the programme helps apprentices to develop their personal strengths to become more effective communicators, team members and potential future leaders. Our industry programme has a 93 per cent retention rate of its apprentices, much higher than the national average, and demonstrates to other young people how this industry develops and supports career growth."

James adds: "Apprenticeships provide routes into and through the industry to the very highest levels. Like many enjoying successful careers in quarrying, Martin Riley, IQ President, started out as an apprentice. His story is proof of the firm foundations that apprenticeships provide."

How does IQ support continuous career progression?
Anyone associated within the quarrying, mineral extractives and processing sectors, at any stage of their career, can reap the benefits of IQ membership, whether working directly in a quarry or as a supplier to the industry.

The graded membership at IQ provides clear progression as an individual's career grows. As a member's work experience, knowledge, skills, and career evolve, so does their membership.

James continues: "Like many professional organisations, our members are required to actively engage in and record their continuing professional development (CPD). From participating in webinars, branch technical events, attending conferences, completing a qualification, all CPD opportunities that are available are tailored to fit in with members' busy working lives.

"The qualifications available to our members enable a clear progression path to those employed in the sector, both nationally and internationally, who wish to enhance their career and life-long learning opportunities. Each event and qualification is developed and regularly modified for today's workplace to ensure that members' skills and competences remain relevant now and in the future."

Inspiring future generations
The IQ's new partnership with the National Stone Centre (NSC), near Wirksworth, in Derbyshire, will provide the resources and capability required to further develop the NSC as a compelling visitor destination and an internationally significant centre of excellence for the quarrying and mineral products industry.

The National Stone Centre, which officially opened in 1990 to inspire people to engage with the origin, industry and the history of stone, already attracts hundreds of students on school trips each year and teaches them about rocks and earth sciences.

The NSC provides an opportunity to inspire the future talent the quarrying and mineral products industry needs to remain competitive and innovative. Through school visits to the museum and exhibitions, the site helps children understand the science in geology, the natural environment and industrial heritage.

IQ's vision of creating a knowledge centre for the industry will result in a destination that can be used by the industry to engage employees and other stakeholders vital to the future success of the sector.

This joint initiative gives the quarrying industry the ideal platform to add value with direct engagement with the general public which will enhance the experience already created by the NSC and a deeper understanding of the industry to the public at large.

Information about events, qualifications, apprenticeships and careers in quarrying can all be found on the IQ' website - www.quarrying.org.

Anyone looking to join IQ as a member or looking for advice about their membership can contact Debbie White, IQ's Membership Officer, on 0115 972 9995 or via email at debbie.white@quarrying.org.