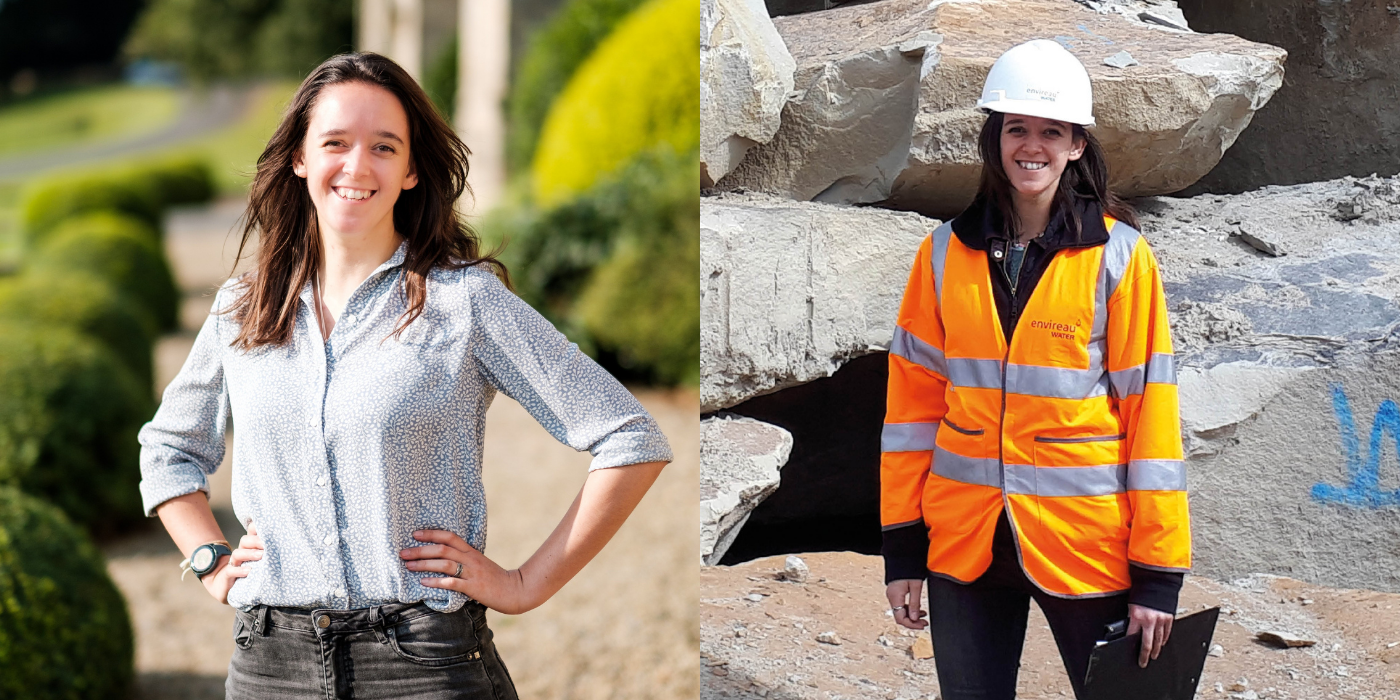 Continuing with National Careers Week 2022, Deborah Thomas of Envireau Water shares her experience regarding her career and progression so far within the quarrying and extractives industry. Deborah has been in the industry for eight years and has already boosted her career through any training and personal development opportunities that have come her way.

Initially inspired by her father's role in the industry, Deborah was given the chance to visit quarrying environments and weighbridges under the supervision of her father before joining the industry. "My father played an instrumental role in my career choice by teaching me all about how quarries and weighbridges operate from a young age". With first-hand exposure in the industry, Deborah pursued a career close to her heart and became a Hydrogeologist, specialising in the extractive industry.

Entering the industry as a Hydrogeologist, Deborah's role involved collecting groundwater data, which includes analysing water levels and water quality. Usually, the data is collected to create detailed water models over a period of time. "The benefits of collecting water data means that Hydrogeologists can aid decisions when it comes to the planning or response to an environmental crisis".

Since her start in the industry, Deborah has gone from strength to strength in terms of progression, with her current role being a Principal Hydrogeologist at Envireau Water. "I undertake a lot of training, presentations and project management opportunities in my spare time when it comes to personal development".

Deborah's role is full of variety, and at Principal level, she still occasionally gets out on-site to take monitoring and sampling data. However, Deborah is now more frequently involved in face-to-face meetings with quarry managers to support decision-making opportunities focusing on water-related problems.

"Over the past few years, I have been focused on a large number of licence applications as the industry has been brought more firmly into water licensing. Other days I tend to focus solely on data analysis and reporting or assessing and modelling potential hydrogeological impacts from quarrying activities."

Deborah has always felt supported by her peers in the industry. "I've never been afraid to ask questions throughout my career and have always found the extractive industry willing to explain anything I was ever unclear about. You can't know everything about every quarry!".

"My advice to any newcomers to the industry would be to talk to those already in the industry. This can help you gain an understanding of which roles may appeal to you the most. Never feel like you must be a certain gender, race or age to succeed".
If you would like to more find out more about the career opportunities that the quarrying and extractives industry has to offer, visit quarrying.org/ncw-2022