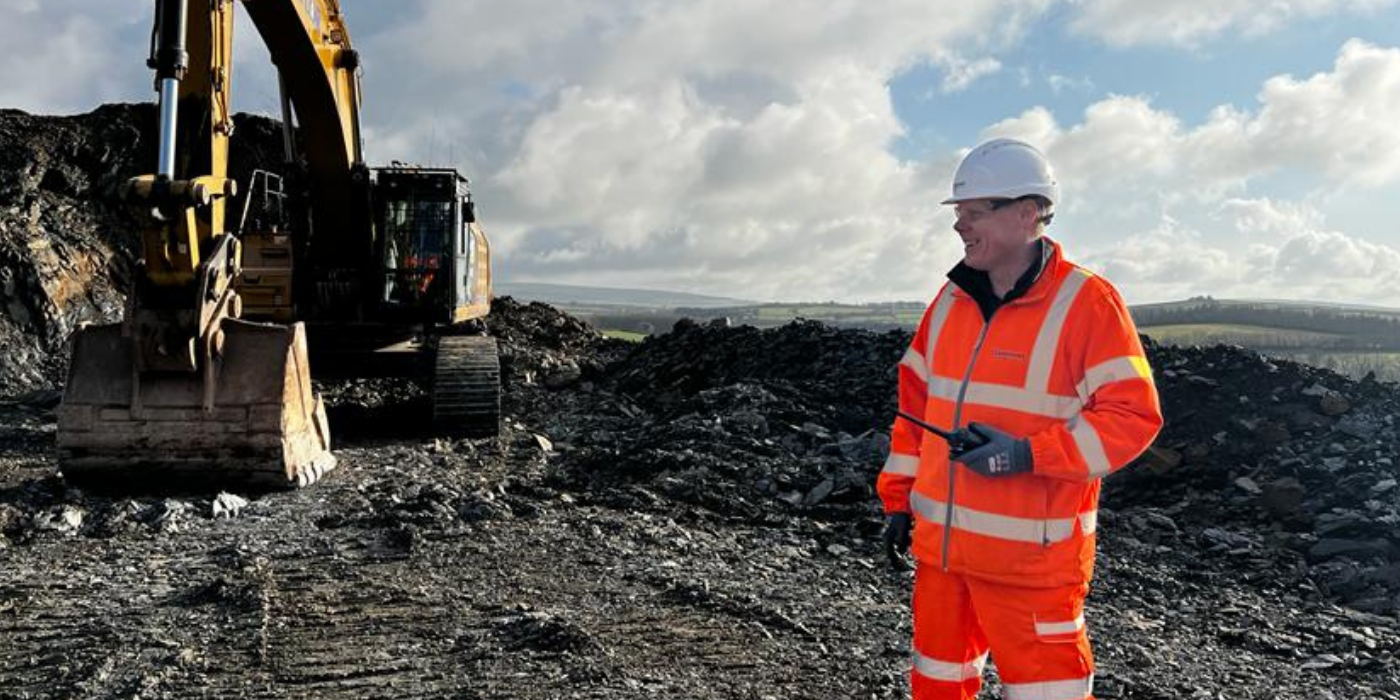 As we come to the end of National Careers Week 2022, Nicholas Jewell of Hanson UK provides an insight into how accessible the world of quarrying is in terms of finding out more and getting involved.For Nicholas, the quarrying industry was a completely unknown career route that he had never considered. It was by chance that Nicholas visited a quarry when he had to collect some hire equipment from site that he was first exposed to a sector full of opportunities.

Having operated a loading shovel in previous employment, Nicholas knew he pursue a role surrounding mobile plant, and the fact that a few years had passed since was no issue. Nicholas did have check that he could financially afford to take on the role before applying and checked out Hanson as a suitable employer. With this is mind, Nicholas was employed as a Mobile Plant Operator. The role involved working with plant equipment such as dumpers, excavators, telehandlers, wheel-loading shovels and dozers, which help to move or clear land on site.

"The most important lesson I learnt within the role was safety always comes first. I was taught that a job should never be rushed, no matter the timescales involved. Guidance was always available where needed and my employer was great at encouraging me to put forward my own ideas".

Since his first role, Nicholas has now been employed within the industry for over seven years. Currently, Nicholas is working as Production Supervisor. "My role involves ordering machinery parts and making sure there is enough resources available on site. I also undertake regular quarry inspections as part of my role. I have a range of responsibilities in supporting my colleagues, manager and quarry foreman. I plan each working day based on the business achievements of the previous day, and the operating plans for the quarry".

With regards to personal development opportunities, Nicholas has undertaken an array of qualifications since joining the sector. "I've completed several types of training, including a National Vocational Qualification (NVQ), a certificate in National Examination Board in Occupational Safety and Health (NEBOSH), along with IOSH Managing Safely and IEMA Environmental Sustainability training courses. I am really appreciative of the investment my employer has shown for me over my career".

In terms of future aspirations, the next stage in Nicholas' career is sharing his knowledge and experience from his current role to provide support and training to other individuals now beginning their careers.

When asked about his advice for anyone interested in the pursuing a career in quarrying, Nicholas said "There's plenty of variety when it comes a career in the industry. The sector is very diverse. From Geologists, Excavator Operators to Weighbridge Supervisors, there's something for everyone".
If you would like to more find out more about the career opportunities that the quarrying and extractives industry has to offer, visit quarrying.org/ncw-2022