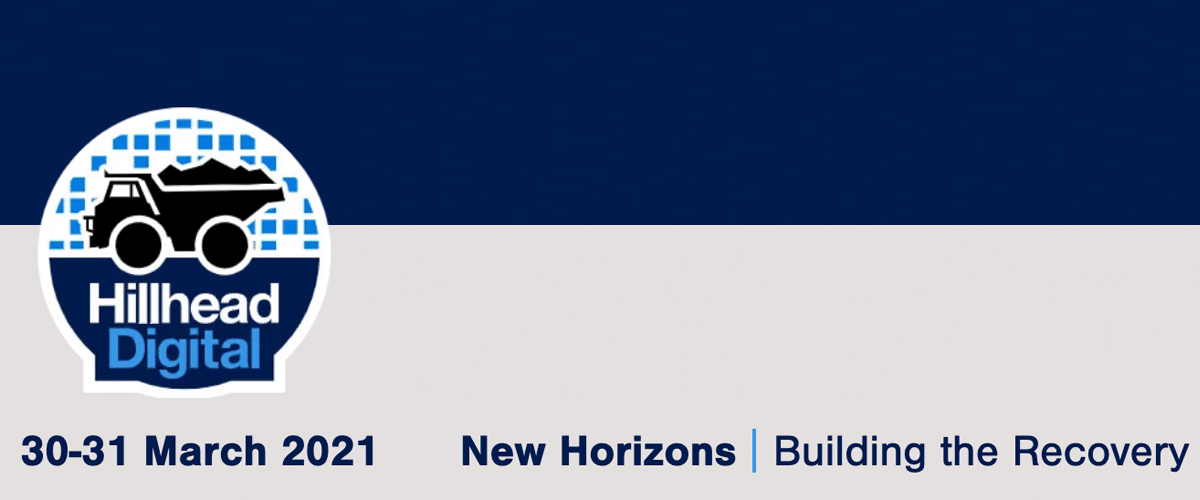 Leadership, health, safety and wellness, and personal development in a post-Covid world are the topics of discussion as part of the Institute of Quarrying's 'Creating Future Leaders: Building Skills for the Future' seminars at Digital Hillhead (30-31 March 2021).
The 'people' focused stream is being hosted by IQ as part of the New Horizons Conference looking at the challenges facing the industry. IQ's thought-provoking seminars will take place on Tuesday 30 March. Industry experts will join the sessions throughout the day, including representatives from The Quarries National Joint Advisory Committee (QNJAC), Health and Safety Executive (HSE), HS2 Skills and Supply Chain Board and Chartered Institute of Personnel and Development (CIPD).
James Thorne is CEO at IQ. He says: "The minerals industry sector is facing a wide range of challenges in both the short, medium and long term. The impacts of the Covid-19 pandemic, Brexit plus the wider issues of sustainability and the digital revolution mean the industry is facing change at a pace previously unseen.
"The challenges also provide opportunities and it is the people within the sector that will drive this change. We'll be addressing the knowledge, skills and competence required to help deliver that future in a healthy and sustainable way as part of our series of seminars, with expert advice and support from industry leaders. We're looking forward to it."
In addition to the 'Creating Future Leaders: Building Skills for the Future' conference seminars, IQ will also launch its new membership tool at Digital Hillhead. Developed in-house, it is a quick, easy and interactive way to determine if IQ membership would benefit an individual and what grade is best suited to their knowledge and experience.
IQ seminars confirmed for Tuesday 30 March:
Session one: Health, Safety & Wellbeing, chaired by James Thorne, IQ CEO
09:30 - 09:35 Overview of day

09:35 - 09:50 Keynote - The role of QNJAC in supporting the sector in 'building back better' - presented by Viv Russell FIQ, Managing Director, Longcliffe Group - QNJAC Chair & Institute of Quarrying Chair

09:50 - 10:05 A new working world and a new world of health & safety challenges for employers - presented by Alan Millband, Partner - Howes Percival LLP

10:05 - 10:20 Managing quarry health and safety in 2021 and beyond - presented by Cath Pickett FIQ, HM Inspector of Quarries - Health and Safety Executive

10:20 - 10:50 Panel discussion.
Session two: Leadership, chaired by Julian Smallshaw, IQ Head of Education and Development
11:30 - 11:35 Introduction

11:35 - 11:50 Keynote - What makes a good leader, presented by Ruth Allington, Principal - Allington Collaborative Problem Solving

11:50 - 12:05 Elements of leadership skills, presented by Dave Lees, Consultant

12:05 - 12:20 Mentoring future leaders, presented by Carol Ewels, Owner - Always Consult

12:20 - 12:50 Panel discussion.
Session three: Skills Capability & Personal Development, chaired by Sarah Fry, IQ Head of Membership & Marketing
15:00 - 15:05 Introduction

15:05 - 15:20 Keynote – Evolving workforces for the new normal, presented by David D'Souza, Director of Membership - Chartered Institute of Personnel and Development (CIPD)

15:20 - 15:35 Inspiring people: talent pipelines and managing staff in a time of Covid, presented by Lisa Saunders, People & Culture Director - Wainwright

15:35 - 15:50 How HS2 will drive future skills needs in the construction sector, presented by Ian Greenaway

Ian Greenaway, Chair - HS2 Skills and Supply Chain Board

15:50 - 16:20 Panel discussion.
Register your details to get access to IQ's online exhibitor booth.
The full programme for the New Horizons Digital Hillhead Conference is available online.