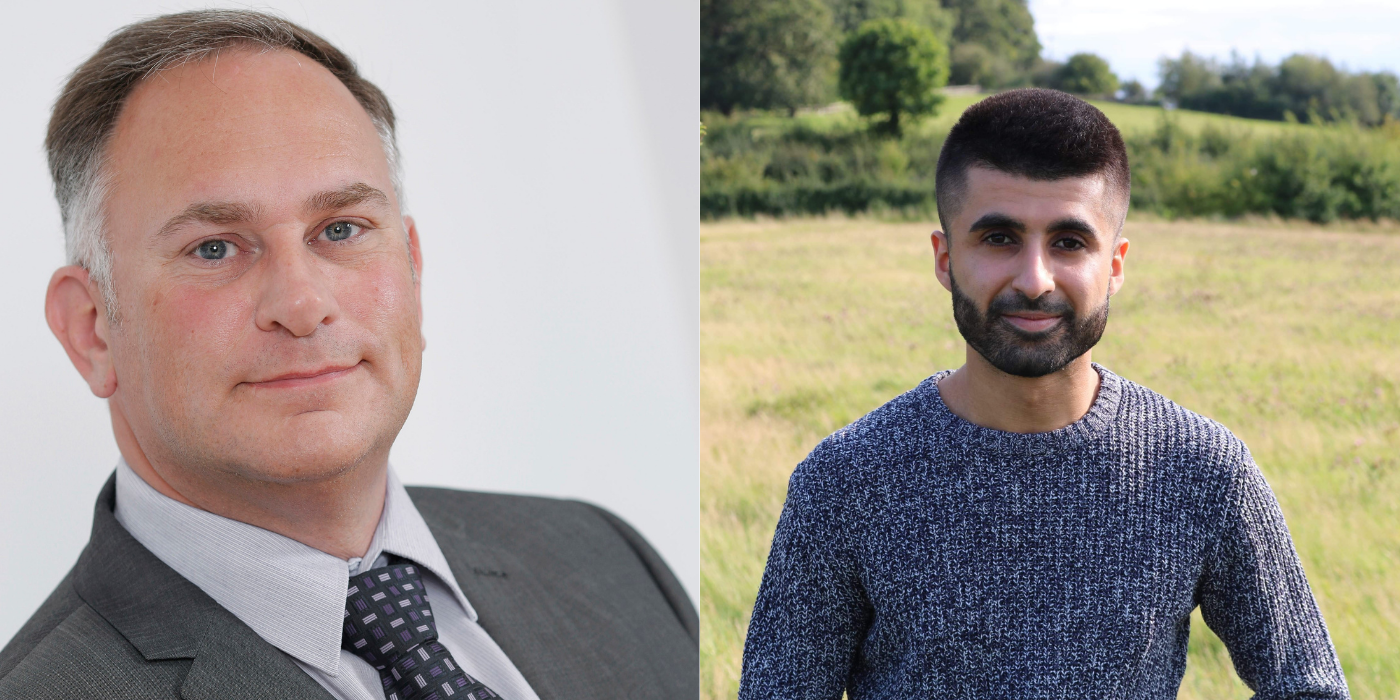 The Institute of Quarrying (IQ) is bolstering its team with two key strategic appointments that will see the membership organisation pushing forward with its education and skills offer, whilst stepping up its online presence to add weight to its successful clicks and mortar strategy.
Anthony Elgey, from north Nottingham, joins as IQ's new Education and Skills Project Manager (image left above). Isaac Azim, from Ilkeston, joins as Digital Marketing and Social Media Manager (image right above). Both will benefit the IQ as it enters a new partnership with the National Stone Centre, near Wirksworth in the Derbyshire Dales, to create a world-class visitor experience and an internationally significant centre of excellence for the quarrying and mineral products sector.
James Thorne, IQ's chief executive officer, says: "We're delighted to welcome Anthony and Isaac to the team. As we enter an exciting new partnership, it's important that we are equipped with additional resources. We are revolutionising how we communicate with our members and stakeholders, as well as developing our educational offerings, and their knowledge and experience will help us to take the next step in engaging with our audiences."
Anthony is well-connected to the industry with over 20 years of experience in the quarrying, concrete, cement and asphalt sector, including roles at Tarmac managing its National Skills and Safety Park and the Minerals Products Qualifications Council, where he developed qualifications, standards as well as the new apprenticeship standards. His latest challenge will fully utilise his expertise and knowledge to further opportunities for the IQ and the National Stone Centre.
Commenting on his new role, Anthony said: "What an exciting time for the Institute of Quarrying. I'm delighted to be on board and working with an amazing team. I'm passionate about the industry and all aspects of employee education, safety and development, so I look forward to supporting the IQ with its education and skills objectives for the sector and plans for the NSC."
Isaac joins the IQ following over three years at MP Skills, a division of the Mineral Products Qualifications Council. After leaving college, he completed a Business Administration apprenticeship at MP Skills, before getting promoted to Project Administrator. He is currently completing a Level 4 Marketing Executive Chartered Institute of Marketing qualification to enhance his skills and knowledge further.
He says: "I'm really looking forward to the new challenges that are ahead and working with IQ as it enters an exciting new chapter. I have a wealth of experience and skills already in my early career and the great thing is that they are transferable. I'm eager to get stuck in and help the IQ promote and celebrate the industry and its career potential."
IQ is the international professional body for quarrying, construction materials and the related extractive and processing industries, with over 6000 members in some 50 countries of the world.