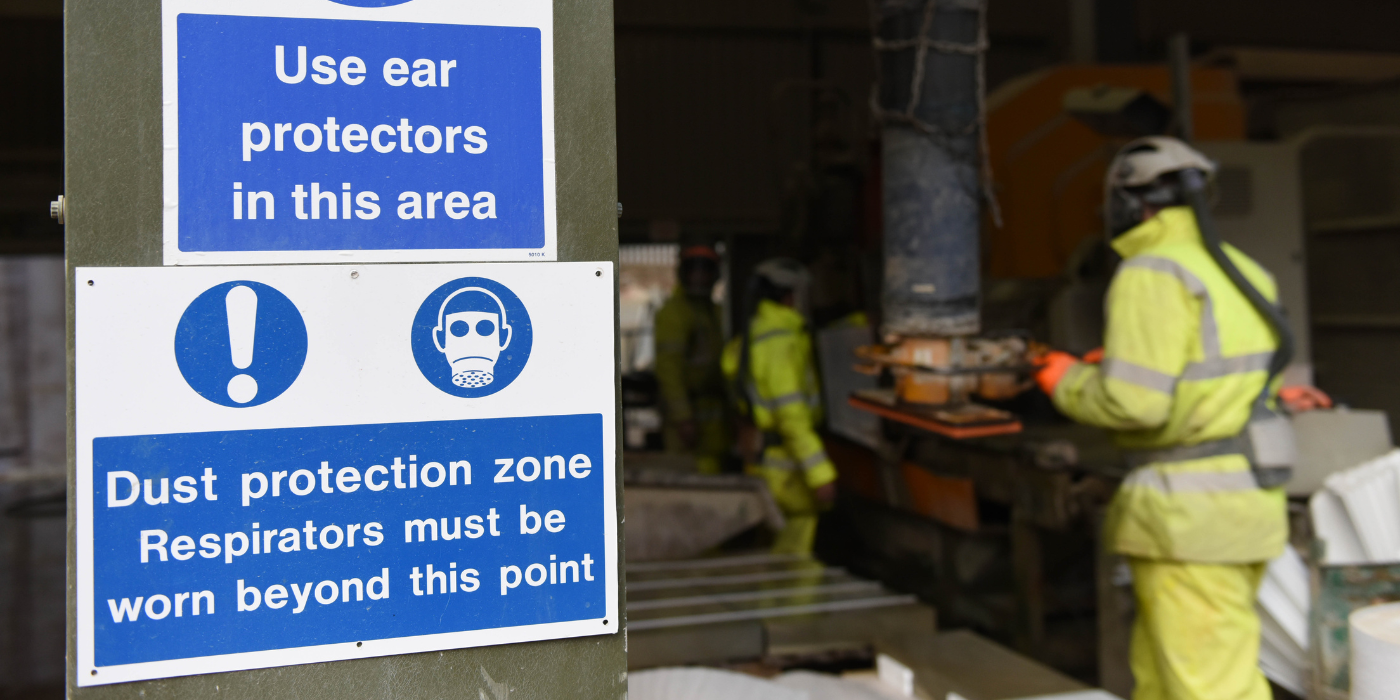 I recently read the 'Time for Action' letter from John Pritchard, the CEO of the Mineral Products Association (MPA). I was deeply saddened and concerned by the significant rise in employee fatalities this year. John's letter brought back memories of a tragic event over 29 years ago when my friend and colleague, Trevor Neville, lost his life on-site. As a young Quarry Manager at that time, I was profoundly affected by the responsibility of communicating Trevor's passing to his family and informing his coworkers about the tragic news.

This incident had a lasting impact on my perspective towards health and safety throughout my career. However, only recently did I realise the far-reaching effects of health, safety, and well-being issues and incidents on close family members and friends.

On health matters, unfortunately, I recently experienced a minor stroke moments before I was set to attend a meeting with the Derbyshire County Council Minerals Sector Round Table, on behalf of the Institute of Quarrying (IQ).
Luckily, James Thorne, CEO of IQ and Miles Watkins, Project Manager supporting the round table and a former IQ President, were on-hand to help, accompanying me to the hospital. The good news is that I am expected to recover well, but having seen the profound effect the news had on my wife Gill, my elderly parents, my extended family and my close friends, it was of a magnitude greater than any situation I had previously encountered in my professional life.

The widespread consequences of significant fatalities, severe illnesses, or injuries are widely acknowledged, but I believe that the true extent of their impact on the affected individual's family and colleagues is often underestimated. Numerous decisions and actions we make in our professional lives involve weighing the benefits against the potential consequences.

Created by the MPA, 'Vision Zero' is a reinvigorated Health & Safety plan in place until 2025. I completely support Vision Zero and the unwavering commitment to tackling the high-risk hazards known as the 'Fatal 6,' as detailed in John's 'Time for Action' letter. However, it is equally crucial to develop a deeper comprehension of the impact of health, safety, and well-being incidents on the families and close friends affected. By doing so, I firmly believe that it will shape and enhance the calibre of decisions and actions taken by all, with the ultimate goal of achieving Vision Zero.

IQ through its branch network, technical evenings, input into QNJAC working groups, technical training and sharing good practices can help us all to improve our decision-making on our professional journey and achieve Vision Zero and reduce this terrible upward trend in fatalities.